UK Homeowners' Shift to Eco-Conscious Living: Are Energy-Efficient Front Doors a Priority?
In today's energy-conscious world, homeowners are becoming increasingly aware of the importance of making energy efficient choices in their homes. Recent research even found that 71% of homeowners are concerned about the environmental impact of traditional energy sources. But how much time do homeowners really put into considering how energy efficient their homes are? Should Brits be prioritising thermal efficiency even more when it comes to buying a new front door?
Exploring why homeowners are becoming more conscious about thermal efficiency
With energy bills rising across the board, and the UK government pulling the plug on the energy price guarantee (in April of 2023) - ensuring your home is energy efficient is more important than ever. Many homeowners are also focusing on energy efficiency to increase their property's value. Ensuring your home is energy efficient can significantly add to your current house price, making it a recommended method for improving your home's valuation. A 2023 home improvement trends report found that demand for economical home improvements has increased considerably this year, as more homeowners want to save money on their energy bills. Additionally, with government plans to ensure as many homes as possible reach an EPC rating of C by 2035, investing in making our homes more energy efficient will stand us in good stead for the future.
ARE YOU LOOKING FOR A TRADITIONAL COMPOSITE FRONT DOOR WITH DOUBLE GLAZING?
Our pick:
Shop Vufold's traditional composite front door range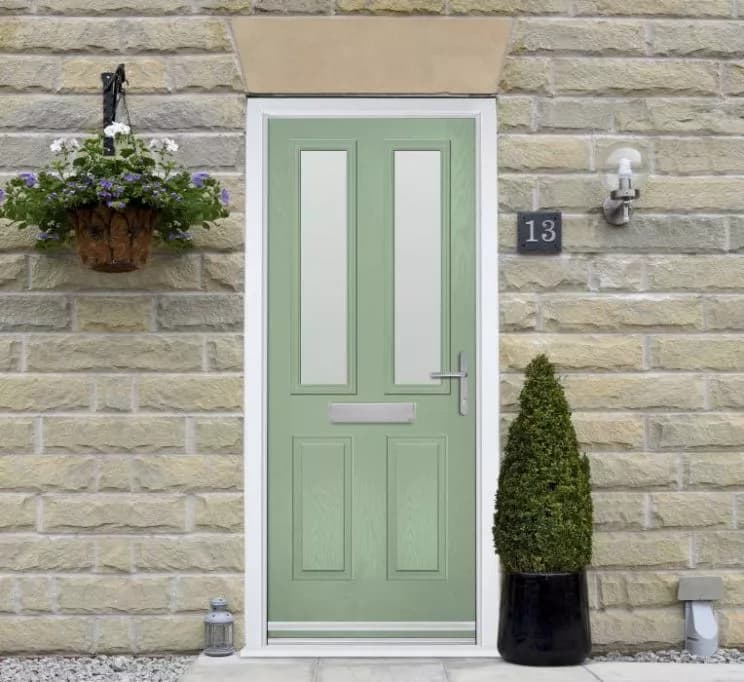 Thermally Efficient - U Value of 1.4 W/m2K (Energy Rating B)

Safe and Secure - PAS 24 in line with Document Q tested

Easy Install - full fitting kit included

Guarantee - 10 Years.
View our traditional composite front door range.
With the cost of living continuing to rise in the UK in recent years – many homeowners are also attempting to decrease the cost of bills through improving energy efficiency. Loss of heat through choosing materials that aren't energy efficient not only leads to higher energy bills but also increases your carbon footprint. Making wise decisions, such as choosing a thermally efficient front door, can dramatically impact your home's energy efficiency. A thermally efficient front door also enhances your home's overall comfort by maintaining a consistent indoor temperature, eliminating drafts, and keeping your home comfortable throughout the changing seasons.
So, how much do British homeowners know about front door thermal efficiency? Here are Vufold's recent findings:
A third of UK homeowners don't know what is meant by a U-Value
Choosing a door that provides good thermal transmittance can be the difference between a cosy home and one that's constantly battling fluctuating temperatures. However, Vufold's recent research found that a third of Brits confessed to not knowing what is meant by a U-value. Additionally, almost a half of UK homeowners admit that they don't research a front door's U-value before purchasing a new front door.
So, what is a U-value?
The U-value measures a material's effectiveness as an insulator. It is also often known as "thermal transmittance", as it is the unit of measurement used to measure the transference of heat through a structure. Put simply - the lower the U-value, the better the insulation. When buying a front door, understanding this value is crucial. You can often find the U-value of a door on a supplier's website. We recommend comparing the U-values offered by numerous suppliers to ensure you have a competitive option.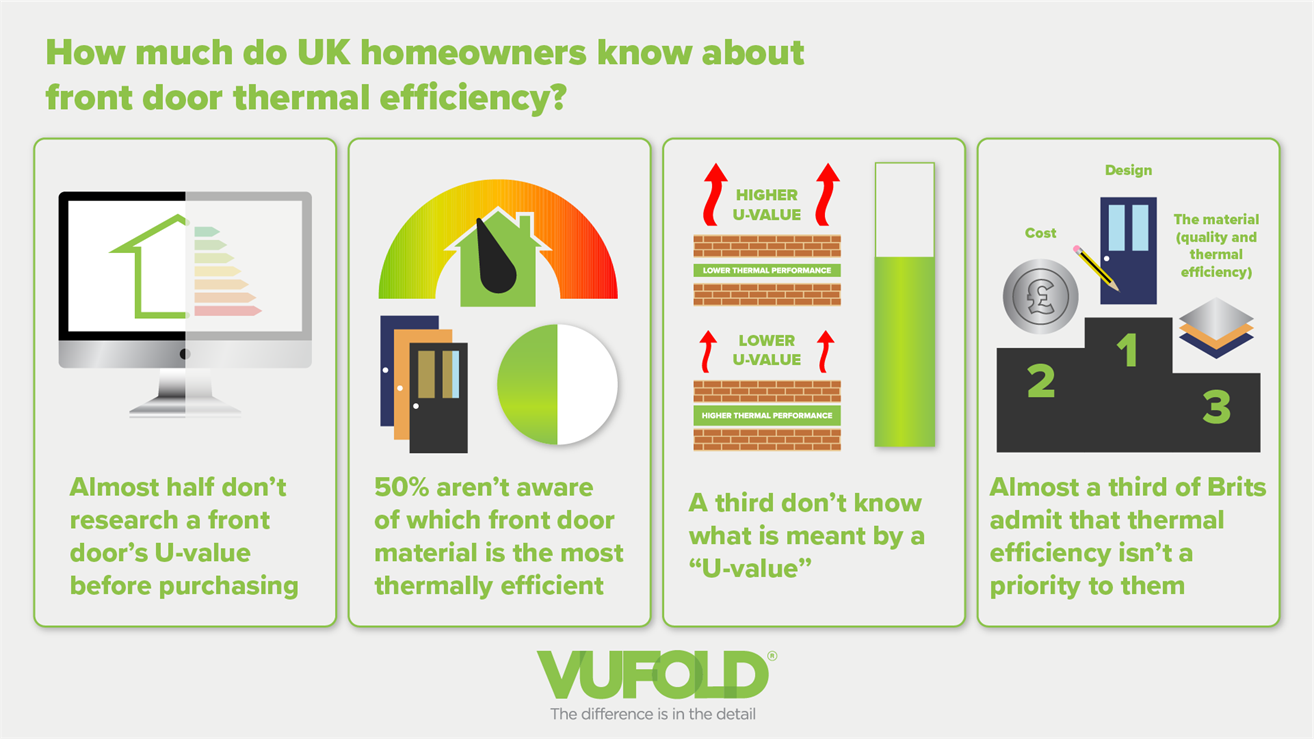 Half of Brits are unsure of which materials are the most thermally efficient
One of the most important factors you need to decide upon when selecting a new front door is the material of the door panel and frame. The material chosen impacts almost all performance features of the door and can also change the aesthetics of your home, so it's vital to find the best option for you. But are Brits aware of what to look for in a thermally efficient door material? According to Vufold's survey – half of Brits aren't aware of which front door material is the most thermally efficient.
Which front doors are the most thermally efficient?
When searching for the most energy-efficient front door, several key factors come into play, including the choice of material, glazing options, quality of installation, and additional features. Solid wood doors, when properly sealed and insulated, prove to be energy-efficient choices. Wood, being a natural insulator, significantly enhances a home's energy efficiency and helps in reducing heating costs. Proper sealing and insulation are crucial to maximising their effectiveness. Read our guide to choosing a wooden front door here.
Composite front doors are also a strong choice when it comes to energy efficiency. These doors are crafted from Glass Reinforced Plastic (fiberglass) panels, fused to an internal frame with uPVC, and attached to an outer frame made from wood. The core of these doors is injected with a polyurethane insulating foam, resulting in low U-values. This construction ensures commendable energy efficiency, making them a viable option.
Aluminium front doors from Vufold also offer excellent thermal efficiency. Though aluminium itself isn't a natural insulator, modern designs incorporate thermal breaks, weathertight seals, and superior glazing. These features contribute to their impressive thermal efficiency, often surpassing that of wooden, uPVC, and some composite doors.
Vufold's aluminium front doors offer U-values from only 1.2W/m2K, making them a solid choice if you are looking for a durable front door that offers exceptional thermal efficiency.
Make a bold statement with Vufold's Signature Front Doors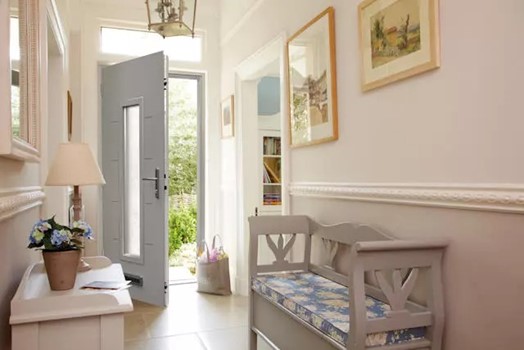 A premium product that is sure to enhance any property. Signature Doors from Smart offer style, security, thermal efficiency and very low maintenance making them a great option for the modern family.
Multi point locking system
High-density foam core and polyamide thermal breaks
3-star security cylinder
Laminated glass.
Shop our Signature aluminium front door range.
What are the top three priorities for Brits when it comes to choosing a new door?
Vufold's recent research found thermal efficiency to be one of the top three considerations for homeowners, but it ranked lower than "the design of the door" and "the cost of the door" in their priorities. The survey saw door aesthetics take the lead in terms of what buyers prioritise. This data can tell us that although homeowners are showing increased interest in finding a thermally efficient door – Brits may need to consider thermal efficiency even more when making purchasing decisions. This may include researching U-values before purchasing a front door and learning more about what materials to look for in a thermally efficient door. You can read our guide to choosing the most energy efficient front door to find out more.
Are you choosing a new front door material? Find out whether composite is a more thermally efficient material than uPVC here.
Why choose Vufold as a high-quality front door supplier?
At Vufold, our front doors offer exceptional energy-saving performance for thermal efficiency, enhanced security and a 10-year guarantee for added peace of mind. Our affordable and transparent pricing and seamless configuration system allow you to install a beautiful, strong and secure front door in your home within a matter of days. Other benefits of choosing Vufold include:

Do you want to find out more about our composite door range? Contact our friendly team today.
Frequently asked questions
How does a thermally efficient front door work?
A thermally efficient front door is designed with advanced insulation materials and techniques to prevent heat transfer. This insulation acts as a barrier, keeping the indoor heat during winters and outdoor heat during summers. This helps to maintain a comfortable temperature inside the house. Find out more about energy efficient front doors here.
What factors should I consider when choosing a thermally efficient front door?
Consider the door's material, insulation properties, energy efficiency ratings, and ensure proper installation. It is also beneficial to look for front doors with thermal breaks and weathertight seals. Additionally, you may want to consider getting your door professionally installed to ensure the best possible performance.
How do I maintain a thermally efficient front door?
Regular maintenance, including weatherstripping checks and resealing your door, is essential. Proper maintenance ensures the door continues to provide optimal thermal efficiency over the years. Read our guide to front door maintenance here.
How much does it cost to replace your front door?
There are a number of factors that can affect the cost of your front door, including:
The material
Style of the door
Cost of installation
Choice of glazing
Whether you buy the frame and door or just the door.
You should also consider additional costs that can affect the cost of your door:
Installation costs
Extra finishes
Door furniture
Whether you need a custom-made door
Disposal of your old door.
RELATED CONTENT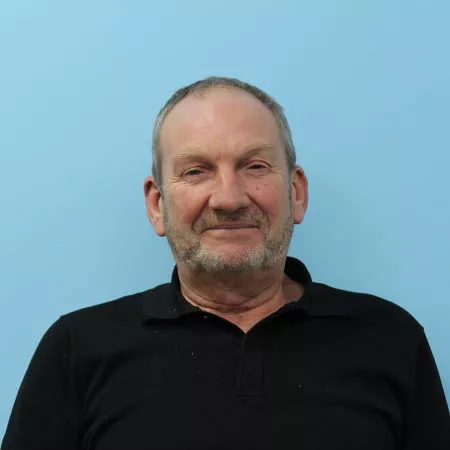 About John Collins
John has built Vufold into a unique online door and window company and has spent 20 years bringing innovative products and designs to fruition, recognising niches in the market and placing them in the likes of Wickes and Travis Perkins, he started Vufold in order to sell them directly. John founded Vufold and has amassed a wealth of experience in product design and development, and in particular timber-based products
Read more about John Collins