Are composite front doors more energy efficient than uPVC front doors? | Exploring what makes a door energy efficient
When it comes to enhancing the energy efficiency of your home, choosing the right front door is vital. The number of materials available can be overwhelming, so it is important to consider which material offers superior thermal performance.
In this guide, we delve into what makes composite front doors energy efficient and explore how they compare to uPVC front doors.
In this guide:
Explore whether composite front doors offer good thermal performance, and what makes them energy efficient.
Find out whether uPVC front doors are a thermally efficient option.
We provide a comparison summary to both materials.
Find out how composite front doors compare to wooden front doors.
Read the benefits of choosing Vufold as a supplier.
We answer common queries on composite vs uPVC front doors.
What makes composite front doors energy efficient?
Composite front doors are engineered from a blend of materials, including wood, uPVC, insulating foam, and glass reinforced plastic (GRP). This combination of materials often results in composite doors having excellent thermal properties. The solid core and insulating foam offer impressive U-values, making them an energy-efficient choice for homeowners. With the door sealed tightly to avoid gaps where draughts can enter, and heat can escape, your energy bills will be much lower.
Shop our full composite front door range here.
Are uPVC front doors energy efficient?
uPVC front doors are mainly known for their affordability and may be the ideal option for you if your budget is slightly lower. Their U-values, however, often don't match those of composite doors. uPVC doors are made from melted and cooled Unplasticised Polyvinyl Chloride (uPVC), whereas composite doors are made up of a number of materials bonded together, making them a more secure, thermally efficient and durable option. In uPVC doors, seals can also break down which may allow draughts in.
Read our complete guide to composite vs uPVC here.
UPVC vs composite front doors | Choosing between both options
The choice between the two depends on your specific requirements, budget, and aesthetic preferences. However, if thermal efficiency is your priority, we recommend choosing a composite front door. Below is a summary on how both materials compare:
 

Composite door

uPVC door

Lifespan

Up to 35 years

15 years

Security

 

Optimal security

Robust and sturdy design

 

Degrade over time which can impact on security

Thermal efficiency

Excellent

Fair, however seals can break down which allow draughts in

Maintenance

Weatherproof and hard to dent to maintenance is very low

Prone to weather damage and doors can break down over time

Aesthetic

Greater selection of colour and design options Available with wood grain finish

Limited to designs and colours available
What U-values do composite front doors offer?
At Vufold, our composite front doors are a popular choice due to their excellent security, rigidity and superior thermal performance. They offer a U Value of 1.4 W/m2K (Energy Rating B). Shop our range of composite front doors to find out more.
ARE YOU LOOKING FOR A TRADITIONAL COMPOSITE FRONT DOOR WITH DOUBLE GLAZING?
Our pick:
Shop Vufold's traditional composite front door range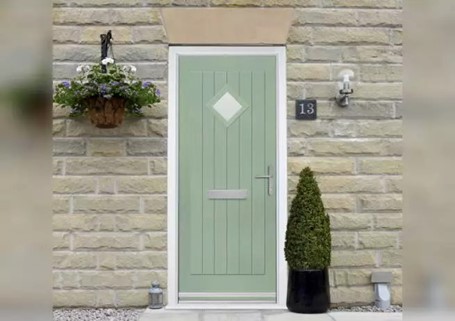 Thermally Efficient - U Value of 1.4 W/m2K (Energy Rating B)
Safe and Secure - PAS 24 in line with Document Q tested
Easy Install - full fitting kit included
Guarantee - 10 Years.
View our traditional composite front door range.
Is a composite door better than a wooden door?
All-round, composite doors offer better thermal efficiency, security, longevity and are much lower maintenance than wooden doors, all whilst providing an identical wood-grain effect that makes wooden doors so popular. However, wooden front doors still offer a range of benefits and are suitable if you have a slightly lower budget.
If you'd like further advice or information about our range of composite front doors, please contact our team.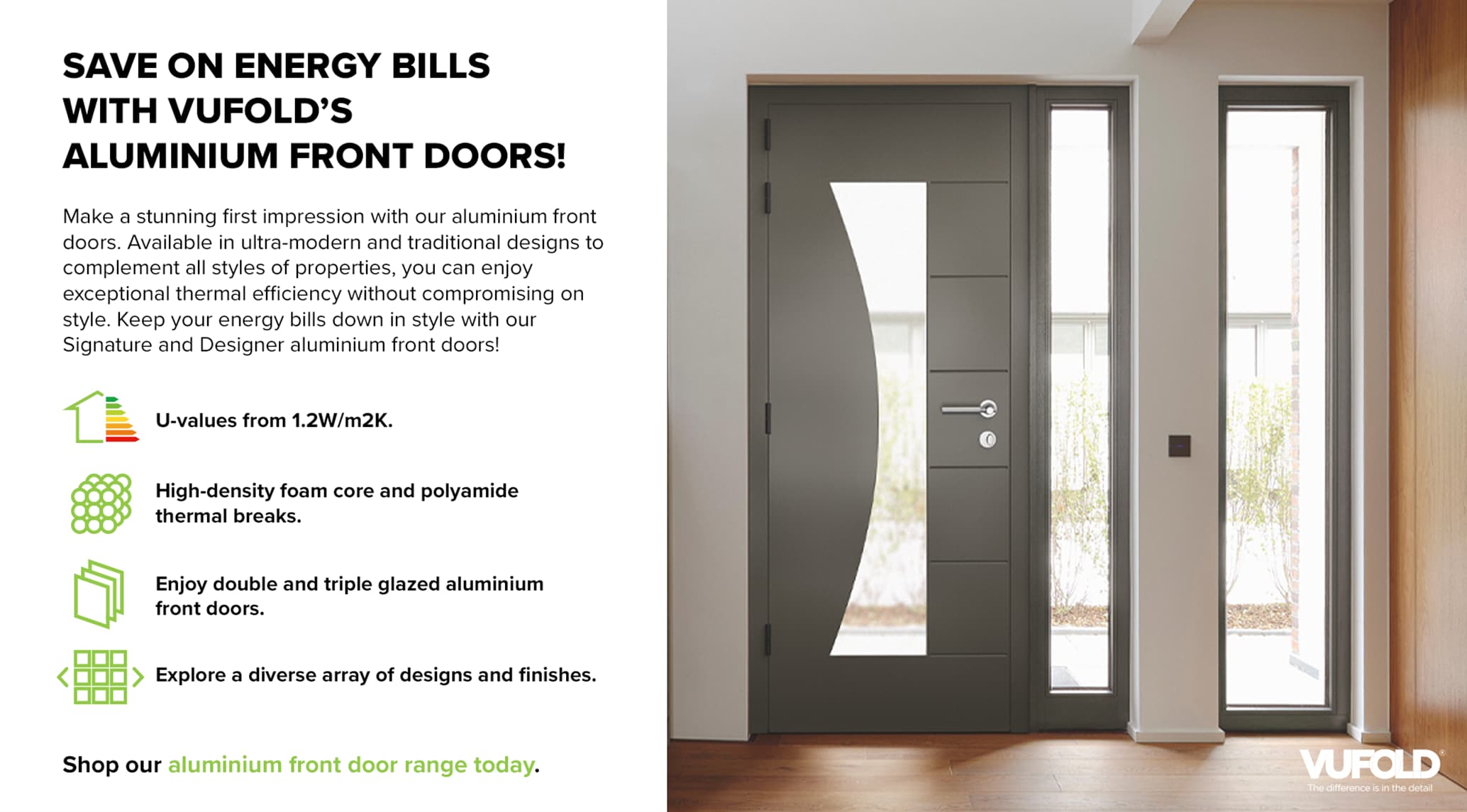 Why choose Vufold as a high-quality front door supplier?
Choosing a bespoke supplier can allow you to customise your door and choose a design, style and colour that works for you. This is a vital factor to consider when finding a new door. Find out more about the style and colour options of our composite front doors here.
At Vufold, our quality composite front doors also offer exceptional energy-saving performance for thermal efficiency, enhanced security and 10-year guarantee for added peace of mind.
Do you want to find out more about our composite door range? Contact our friendly team today.
Frequently asked questions on composite and uPVC front doors
Are composite doors environmentally friendly?
Composite doors often incorporate recycled materials, making them a greener choice than many materials. Additionally, their energy-efficient properties can contribute to reduced carbon emissions over time.
Do composite doors cost more than uPVC doors?
Composite doors generally have a higher upfront cost due to their advanced construction and energy-efficient features. However, the potential energy savings and enhanced durability often make them a cost-effective choice in the long run. Read how composite front doors could increase your property value here.
What makes a high-quality composite front door?
Composite doors can vary in quality depending on your supplier or design choices. Consider aspects such as glazing, U-values, the range of options available, and more.
Is composite or uPVC more durable?
Both composite and uPVC doors are durable options. However, composite doors offer stronger resistance to wear and tear, making them a popular choice for homeowners seeking longevity.

RELATED CONTENT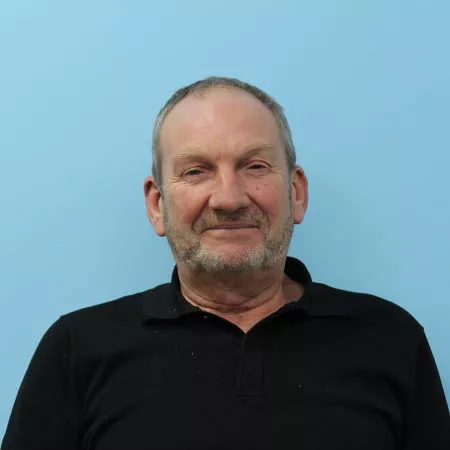 About John Collins
John has built Vufold into a unique online door and window company and has spent 20 years bringing innovative products and designs to fruition, recognising niches in the market and placing them in the likes of Wickes and Travis Perkins, he started Vufold in order to sell them directly. John founded Vufold and has amassed a wealth of experience in product design and development, and in particular timber-based products
Read more about Richard Collins