Standards and Regulations for replacing your front door
Your front door is one of the most important aspects of your home. The colour, style and condition of your door add to the kerb appeal and overall look of your home. When the exterior of your home needs freshening up, the front door should be one of the first things you consider changing.
Your front door is an integral part of your home and can impact thermal efficiency and security. However, when it comes to buying a new door for your home, there are some standards and Building Regulations in place that you should be aware of.
In this guide, we will explore Building Regulations that should be met when replacing your front door as well as some special circumstances and planning permissions.
---
---
Regulations for replacing your front door
When replacing your front door or any window in your home, there are two areas of legislation to consider: the Building Regulations 2010 and Planning Permission. These can often be confused so let's look at each of them in more detail.
---
Building Regulations 2010
Building Regulations apply to the construction and design of both existing and new build properties. They ensure that the property is constructed in a way that is structurally sound and provides good thermal performance throughout the building.
Current Building Regulations cover all aspects of a property including the foundations, external walls, internal walls, electrics, plumbing, roof structure, windows, doors and insulation.
The responsibility for enforcing Building Regulations falls to local authorities. Most local authorities employ a team of building inspectors to inspect all new builds and alterations to ensure the Building Regulations are met. You can apply to your local authority's building control department or Approved Inspector for Building Regulations approval.
Failure to comply with Building Regulations could result in prosecution under sections 35 and 35A of the Building Act 1984. Enforcement action is typically taken against the person deemed to have carried out the work (usually a builder or contractor).
If you're not sure whether you need approval from Building Regulations when replacing a door or window in your home, check with a building control body.
What do Building Regulations say about exterior doors?
For replacement windows and doors, the Building Regulations apply to the size, construction and type of glazing installed.
Approximately 25% of the heat inside a home is lost through the windows and doors. The Building Regulations aim to reduce this figure so that homes can become more energy-efficient.
Heat loss is measured in U-values, which applies to the entire door including the frame and glass. The minimum U-value allowed for an external door is 1.8w/m2k or less.
Along with the heat loss rating, the Building Regulations also cover the type of glass that can be installed. Safety glass must be installed in any glass panel up to 1500mm from floor level or 300mm from the door edge.
Vufold's wooden front doors achieve a very low U-value of 1.6w/m2k and are fitted with 21-mm argon-filled double glazing units using toughened safety glass.
---
Planning permission
Planning permission is separate from Building Regulations. Planning permission is awarded by the local authority under the Town and Country Planning Act 1948. Its primary purpose is to prevent inappropriate developments.
For the most part, you don't need planning permission to replace or repaint your front door. However, there are a couple of exceptions to this rule.
Homes that are either listed or located in preservation areas may need to seek planning permission before replacing any external features, including doors and windows. See the special circumstances section below.
In addition, your home may be subject to covenants from the original developer that restrict the types of changes you can make. This is to preserve the character of the development, so you must consider these before making any external changes to your home.
---
Special circumstances
In most cases, you will not need planning permission to change your home's front door. However, planning permission will be required in the following circumstances:
---
Moving the location of the door from its original position
If you want to move the location of your front door from its original position, you will need to seek planning permission from your local authority. Even if you're moving the door 300mm from its original position, you will still need planning permission.
---
Replacing a door in a listed property/property in a conservation area
If you live in a listed building or in a conservation area, you will need to get planning permission for any replacement windows and doors. This is to ensure the replacement doors are in keeping with the original style of the property or area.
---
Article 4 Direction
An Article 4 Direction is made by the local authority and restricts the Permitted Development Rights of the homeowner. In this case, changes that would previously have been allowed under Permitted Development Rights are no longer permitted.
Article 4 Directions are typically used to protect properties of interest that are neither listed nor located in a conservation area. If you suspect your property falls into that category, you should check that an Article 4 Direction is not in force.
---
Frequently asked questions
Do you need planning permission for a new doorway?
Yes, you will need planning permission from the local authority to construct a new doorway. You do not need permission to replace a door in its existing position.
---
Do I need planning permission to move my front door?
Yes, you need planning permission to move your front door. This also applies if you are changing the dimensions of the door from its original size.
If you are thinking about replacing your front door, check out the latest range of contemporary wooden front doors from Vufold. Our external doors are made using a unique CPLF core which provides exceptional strength and thermal efficiency. All doors also come with a 10-year guarantee as standard.
Alternatively, if you would like more information about any of our products, please get in touch with our expert team today.
---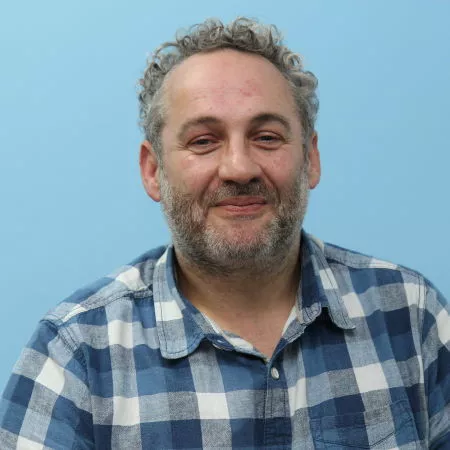 Author:
Richard Collins - Operations Director
About Richard Collins
Rick is an expert in lean practices and principles, and how they're applied to manufacturing, warehouse, administration and management of the business. As an operations director he oversees all areas of the business ensuring they run as efficiently as possible and has worked his way up through virtually every department since he joined us 13 years ago.
Read more about Richard Collins