A full guide to French door hardware and accessories | Your options explained
While choosing the right French door material and style is important in ensuring you have the right fit for your home – accessories and hardware options also play a hugely important role. Attractive and practical blinds, for example, can provide the perfect finishing touch to your French doors. Security options such as handles are available in a range of colours and materials, and can add a decorative touch while improving the security of your door.
Read on to find out more about the different options of French door hardware and accessories.
---
In this guide:
Find out more about the different French door blinds available.
Read about the different materials and styles of French door handles.
Find out more about the importance of French door hinges, pivots and catches.
---
French door blinds: are blinds necessary, and what are the different options?
---
One of the most important accessories for French doors is blinds. While patio doors are perfect for allowing natural light and beautiful views to enter our homes, shades are also vital in that they can control light levels, shade, temperature, and overall aesthetic.
When choosing the right French door blinds, you should think about:
---
What colour and style options do you prefer?
The right colour and style for you depends on your preferred aesthetic, and whether you'd prefer a darker or lighter shade. Your new blinds should complement both the patio doors you choose and the interior design of your home. White, grey and black are popular options for French door blinds, as they are fairly neutral and can suit most French door colours and designs. At Vufold, our blind options are available with white or grey trim and in a selection of neutral and sleek colours: black, white, concrete, and iron. This works perfectly with the grey and white options available in our aluminium French door range.
View our full range of colour options for French blinds here.
---
Installation
Consider whether installation of the blinds will be quick and easy, and whether you may need a second pair of eyes or expert assistance.
All of our French door blinds are designed specifically for hassle-free, mess-free installation. We include easy-to-follow fitting instructions, and there is no requirement to drill into the doors. This makes installation quick, clean and hassle-free.
Are the blinds easy to clean and maintain?
You may also want to bear in mind that some blinds are easier to clean and maintain than others. Some blinds, such as integral blinds, cannot be easily accessed. At Vufold, our blinds are easy to access, being mounted within the glass recess, and the concertina design won't sag, bunch or gather like other blind designs.
French door blinds from Vufold
fold, we specialise in sleek, easy-to-install blinds for French doors. As perfect fit blinds, our products are placed on the inside face of the doors, and thus become an integral part of the door. This means that you do not need to move them to open the door, giving you easy and convenient access.
At Vufold, we currently offer complementing blinds our Status and Supreme French door ranges.
Shop our full range of external French doors and French door blinds here.
---
French door handle options
---
When choosing a French door, you also have to think carefully about the type of door handles you'd like your doors to have. The type of door handle most suitable for your home depends on your personal preferences and security requirements. An attractive handle can really help your French doors to stand out, so finding the right material is important.
At Vufold, we offer handles with a classic white finish, polished chrome, and brushed graphite. Depending on your tastes and budget, there are varying materials you can choose from to add the final touch to your French doors.
---
Choosing a type of lock
The types of locks available for French doors include the following:
- Multipoint Locking: Multipoint lock systems are handle and key-operated and lock directly into the door frame. These types of locks can be fitted to composite, aluminium or wooden doors. Given the multiple locking points of this lock, forcing the door open is more difficult, thus making the door more secure. You also won't have to worry about needing multiple master keys as they can be keyed alike.
- Euro Cylinder Locking: This common lock is found on many uPVC and composite doors. This type of lock is easy to operate, can be upgraded for a higher level of security if needed and can be keyed alike. It's important to note that this type of lock is prone to bumping and snapping, so it's crucial that they are fitted in line with the SS312 diamond approved standard, or to a minimum of a 3-star standard.
- Mortice Lock: Mortice locks are locked from the inside and outside – they can be the least secure locking method if not used in conjunction with a and usually require a second latch for optimum security. They are the least secure locking method as they may not be tested for intruders.
View our French door product page to find out more.
Read our full guide to choosing a handle for a French door here.
---
French door hinges, pivots and catches
---
Hinges are a crucial part of door hardware, as they hold the two leaves of a door together. This allows the door to swing open on its hinges and close behind you. Hinges come in different sizes and styles, but all have the same basic mechanism.
What is the difference between the butt hinge and the strap hinge?
The butt hinge is one piece that connects the door to the jamb (the vertical part of a door frame). It has a flat surface on each end that is attached to the door and jamb with screws or nails.
The strap hinge has two separate parts: one piece called a strap that attaches to the jamb, and another piece called a keeper that attaches to the edge of your door. The keeper fits into grooves in the strap so that when you open or close your door, it slides smoothly along its track.
Materials for hinges
The various types of hinges are available in a multitude of configurations and can be made from a variety of materials. Steel, iron, brass, bronze, steel with a stainless-steel finish, and aluminium are the most commonly used materials. A few hinges are made from polymers.
Are you looking for a new French door set? Shop our selection here.
What are French door pivots and catches?
Polished chrome pivots are the mechanisms that support the weight of the door, allowing it to swing freely. Pivots are located at the to, and they allow the door to swing open. There are several varieties of pivots available, and they can vary in how they allow the door to swing. For example, some pivots allow only a single direction of swing, and some are capable of swinging both ways. Some French door pivots also have an adjustable height.
The French door catch is a device used to secure the two halves of a French door together. This type of lock is typically found on the top portion of the door, and it can be used as a locking mechanism when both doors are closed. It will prevent someone from opening one half of the door without being able to open the other half as well. There are many different types of catches available, which can be divided into three main groups: sliding catches, spring-loaded hinges and deadbolts.
Find out more about the different types of catches in our guide to French door hardware options.
---
Get in touch
If you want to find the perfect accessories for your French doors, get in touch with the experts at Vufold today. We will take you through all of the options available to you, and help you find the perfect solution to suit your space and style.
Related content
---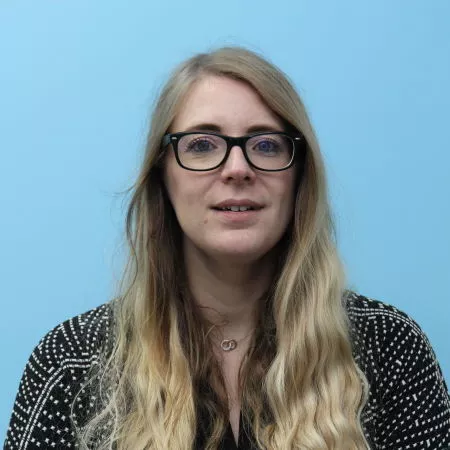 About Amanda Hewer
Having been at Vufold for around 12 years now, Amanda became operations manager after spending time in Customer Service, Sales, Order Processing and our Warehouse. Amanda likes that no two days are ever the same and believes her successful career stems from her keen interest in people, helping them achieve their goals and striving for constant improvement across all departments.
Read more about Amanda Hewer