Options of French door hardware: understanding hinges, pivots and catches
---
There are a number of reasons why you might want to replace your patio doors with new French doors. Maybe you're moving into a new home and want to add your own unique style, or maybe you just want to put in something a little more secure.
The considerations you will have to think about in the process of deciding on new French door sets include hardware like the door hinges, pivots and catches. If you have double doors or even single doors, a strong hinge is beneficial so that it can last longer.
In this article, we discuss the different hardware choices you need to be aware of when replacing your patio doors with French doors.
---
In this guide:
Find out the different types of French door hinges.
Read the options of French door pivots and why they are important.
Read more about external French door catches and the options available.
Find out what French door and hardware options are available from Vufold.
---
External French door hinges
---
Hinges are a crucial part of door hardware, as they hold the two leaves of a door together. This allows the door to swing open on its hinges and close behind you. Hinges come in different sizes and styles, but all have the same basic mechanism.
---
The different types of door hinges
---
There are many different types of door hinges. The most common ones are the butt hinge and the strap hinge.
The butt hinge is one piece that connects the door to the jamb (the vertical part of a door frame). It has a flat surface on each end that is attached to the door and jamb with screws or nails. This type of door-hinge design is commonly used for interior doors.
The strap hinge has two separate parts: one piece called a strap that attaches to the jamb, and another piece called a keeper that attaches to the edge of your door. The keeper fits into grooves in the strap so that when you open or close your door, it slides smoothly along its track.
---
The different materials used for hinges
---
The various types of hinges are available in a multitude of configurations and can be made from a variety of materials. Steel, iron, brass, bronze, steel with a stainless steel finish, and aluminium are the most commonly used materials. A few hinges are made from polymers.
---
The difference between interior and exterior door hinges
---
The main difference between interior and exterior door hinges is that exterior ones are made to withstand harsher conditions outside your home such as rain, snow, wind and sun damage. Interior ones aren't necessarily designed to do so, but rather to keep your home safe from insects like ants or other pests that may try getting inside through holes in your walls or windows. Interior door hinges are also more discreet and lightweight, and can match the interior door handles.
Are you looking for a new French door set? Shop our selection here.
---
External French door pivots
---
Polished chrome pivots are crucial door hardware for the operation of your French doors. They're the mechanisms that support the weight of the door, allowing it to swing freely. Without them, your French doors would not be able to open or close properly—and they also wouldn't last very long before they started to sag. If your doors aren't opening or closing smoothly or feel loose in their frames, chances are you need new pivots.
Pivots are located at the top/ and they allow the door to swing open, which is especially important on fire doors. There are several varieties of pivots available, including those that allow for only a single direction of swing and those that are capable of swinging both ways. Some pivots have an adjustable height which allows the door to fit in a range of settings.
---
External French door catches
---
The French door catch is a device used to secure the two halves of a French door together. This type of lock is typically found on the top portion of the door, and it can be used as a locking mechanism when both doors are closed. It will prevent someone from opening one half of the door without being able to open the other half as well.
There are many different types of catches available, which can be divided into three main groups: sliding catches, spring-loaded hinges and deadbolts.
Sliding catches are attached to the edge of a door and slide along a groove in the frame to lock it into place. Spring-loaded hinges consist of two metal plates with spring-loaded pins that engage with holes on either side of the door when it is closed. Deadbolts allow you to open your door without using a handle or turning a key, often with a magnetic catch or electronic method.
---
What is included in a lock and seal kit?
---
The catch mechanism is the locking mechanism that holds the door closed. It can be a hook, latch or any other type of locking device that prevents the door from opening accidentally.
---
A strike plate is a piece of metal that attaches to the door frame, usually on the side opposite the hinges. The strike plate has a hole for inserting a bolt so it can secure the door in place.
---
A door jamb weatherstrip seals out drafts around the perimeter of your doors when there are gaps between the door and jamb surface.
---
External French doors and hardware from Vufold
---
Master
---
Designed with high standards of contemporary design in mind, the Master French Doors from Vufold come with zinc alloy hardware as standard along with hardwood material built to last and a factory finished white or grey to make your doors durable against the elements.
---
Elite
---
This set of affordable yet elegant French Doors is made of hardwood and real oak veneer material. These come with zinc alloy hardware as standard and a 5-point lock that passes PAS24 requirements.
---
Status
---
The latest aluminium range from Vufold, the Status French Doors come in black or white hardware as standard which can be upgraded to satin nickel. Perfect for the UK weather, these doors come with thermally broken panes and frames.
---
Supreme
---
---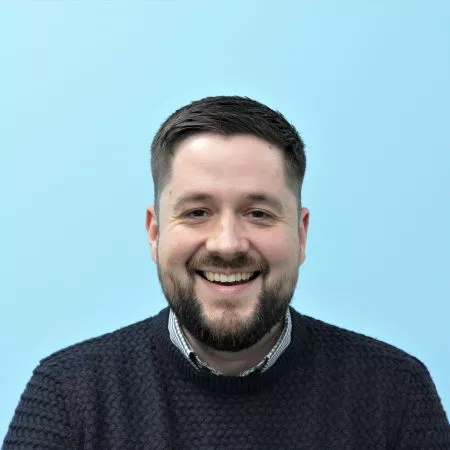 About David Ross
David has over 20 years' experience in the glazing industry across a variety of roles. He joined Vufold in 2012 and his mission is – 'to make buying windows and doors as easy and stress free as possible'. He is committed to constant improvement and was instrumental in creating our innovative direct-to-consumer e-commerce platform to help grow and expand the business.
Read more about David Ross
---