A guide to corner bifold door configurations
Bifold doors add a beautiful finishing touch to any room, especially when they open out onto your garden or patio. They let in an enormous amount of light and add extra access to your home.
Corner bifold doors are a great alternative to a traditional patio door and are perfect for homeowners who are looking to connect the inside of their home seamlessly with the outdoors. Corner bifold doors offer a great option for both new and traditional properties but, before choosing them for your home, it's important to consider the options and configurations available to you.
---
In this guide:
Learn more about what corner bifold doors are.
Find out more about both floating corner and fixed corner bifold doors.
This section discusses the configuration options available to you and what you should consider when installing bifold doors.
Learn more about the bifold door options available from Vufold.
---
What are corner bifold doors?
Corner bifold doors have become a popular option in home extension and renovation work due to the abundance of natural light and the connection with the outdoors they can offer. Corner bifold doors open up the corner of a room completely and are a popular option for homeowners who want to connect a patio area and indoor dining area together seamlessly.
They are made up of two sets of bifold doors which connect together in the middle at a corner post. The doors usually are made of up between two to eight glass panels and are available in a range of materials including aluminium, wooden and composite materials.
The options available when it comes to corner bifold doors can have an impact on how the doors look when installed and are important to consider when looking at this type of bifold door for your home.
---
Types of corner bifold doors
If you're choosing a corner bifold door for your home, being aware of the options, how they work and how they could affect your property is essential to making sure you choosing the right door for your home.
---
Floating corner bifold doors
Floating corner bifolding doors are doors that open up the entire corner of a room. Once opened, there is an uninterrupted connection between the inside and outside.
These doors have a floating corner post which is connected to the doors and slides back along with the bifold doors when they are opened. Floating corner bifold doors create a large, open space and connect patio spaces and gardens with the inside and, the moving corner post means a complete open corner is left in your home.
However, some properties are unable to support the major structural changes that come with installing corner bifold doors without a fixed post so this is an extremely important factor to take into consideration when choosing to install a corner bifolding door.
---
Fixed corner bifold doors
For many properties, installing a floating corner bifold door means taking away the main structure that supports the building's upper walls and floor. This means that installing a floating corner bifold door that offers uninterrupted views is not possible.
A fixed corner bifold door offers the same open views and natural light as a floating corner bifold door but features a fixed metal post or stone pillar in the middle of the opening, where the two walls meet. This post provides support for the upper walls and floor of the property and makes installing a corner bifold door in your home a possibility.
Fixed corner bifold doors are made up of two sets of bifold doors that both slide into and fix to the corner post to close. Again, the bifold doors you install as part of your corner set are available in a range of configuration options and materials including aluminium, wood and composite.
Fixed corner doors offer a range of benefits including:
Less building work is required than floating corners, making them a less expensive option
The fixed corner post supports the weight of the rest of your home
No real structural changes are required to your property if the pillar is left where the two walls join
The biggest disadvantage of a fixed corner bifold door is that it prevents you from opening up the entire corner, making it less aesthetically pleasing.
---
Configuration options to consider when installing corner bifold doors
Once you have decided whether you want a floating or fixed corner bifold door, you will then need to decide on a number of other factors to make sure your doors function properly and suit the needs of you and your home.
Corner bifold doors are available in a number of configurations and styles, all of which should be considered before purchasing your doors.
---
Number of panels
The number of panels you choose will depend on the size of your room and the effect you're looking to achieve. Bifold doors are available in spans of between two to eight panels so, your corner bifold doors could be made of up to 16 panels.
---
Materials
At Vufold, we offer bifold doors in aluminium, wooden and composite materials. Aluminium frames tend to be thinner and lighter so lend themselves well to higher door configurations, making opening and closing the doors easier.
---
Doors opening inwards or outwards
Lastly, consider whether you want indoor or outdoor stacking doors. Outdoor stacking doors can provide more internal space but could cause an obstruction in a patio or garden area.
The way your doors open will depend on the amount of space you have inside your home and the number of doors you have. Larger stacks of doors will take up more space.
---
Traffic or lead door
Another factor to consider is whether you would like your corner bifold doors to have a traffic door. A traffic or lead door is a door that is part of your bifolding doors set but can be opened in the same way as a traditional door to allow you access in and out of your home without folding back all of the panels.
Not all systems contain a traffic door so the choice will depend on your own style and needs. If you would like to install a lead door, it is usually better to have an odd number of doors.
---
Opening direction of the doors
Finally, as with any set of bifold doors, you will need to decide whether your doors will fold to the left or to the right on their track.
---
Vufold bifold door options
At Vufold, we supply a wide range of bifold doors in standard sizes so we can help you to find something to fit your needs for corner bifold doors. If the standard options do not fit your home, we offer a bespoke service to make sure the doors you choose are right for your home.
Vufold range
Available Sizes
Materials
Colours
Guarantee
Cost
Oak Bifold Doors (Elite)
1.8m – 4.8m
Oak
Unfinished oak,
Finished oak
10 years
£1,399 - £3,999
Timber Bifold Doors (Master)
1.8m – 4.8m
Wooden
White,
Grey
10 years
£1,599 - £3,629
Aluminium Bifold Doors (Status)
1.8m – 6m
Aluminium
Grey,
White,
Black,
Grey/White
15 years
£1,849 - £5,699
Supreme
1.8m – 6m
Aluminium
Grey,
Black,
White
15 years
£2,399 - £6,489
Composite Bifold Doors (Ultra)
1.8m – 4.8m
Composite
White and oak
15 years
£2,799 - £6,389
To find out more about corner bifold doors and the options and configurations available to you, please contact our expert team today.
---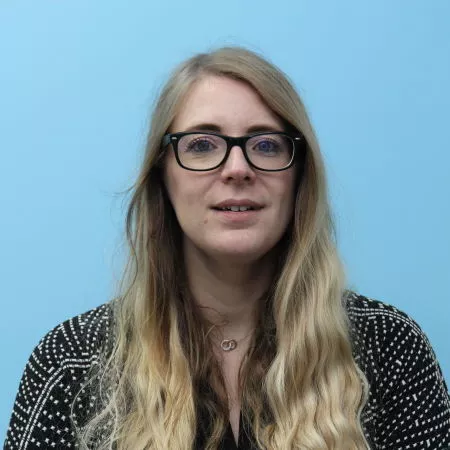 Author:
Amanda Hewer - Operations Manager
About Amanda Hewer
Having been at Vufold for around 12 years now, Amanda became operations manager after spending time in Customer Service, Sales, Order Processing and our Warehouse. Amanda likes that no two days are ever the same and believes her successful career stems from her keen interest in people, helping them achieve their goals and striving for constant improvement across all departments.
Read more about Amanda Hewer