Pyjama Day to Raise Money for Red Nose Day
Most people dressed up in their pyjamas to raise money for Comic Relief. However, the staff at the Homebuilding and Renovating exhibition at the NEC, escaped the fun.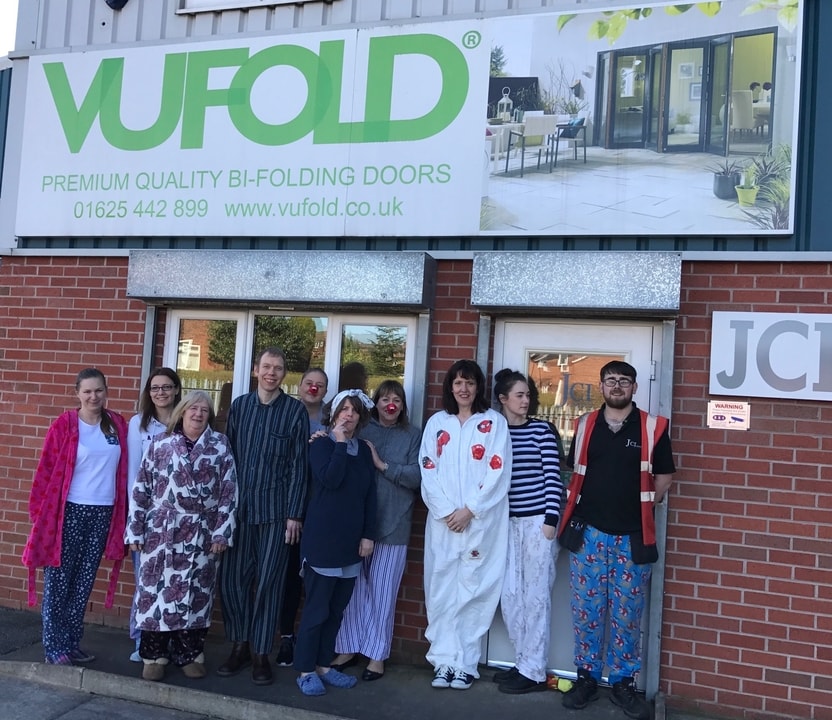 Each member of staff gave money to the cause and there was a raffle, with prizes such as champagne, wine, baileys, chocolates, pink fluffy dog and various picture frames.
A special mention has to go to Carole, who created her own special Red Nose Day pyjamas. She did this by using a disposable decorating overall, then cutting up a red nose theme shopping bag and sticking the pieces to the overall for the desired effect.