Jayne Sullivan has some strong advice for anyone thinking about making their house open plan – "never underestimate how the noise and heating will impact on the open living area."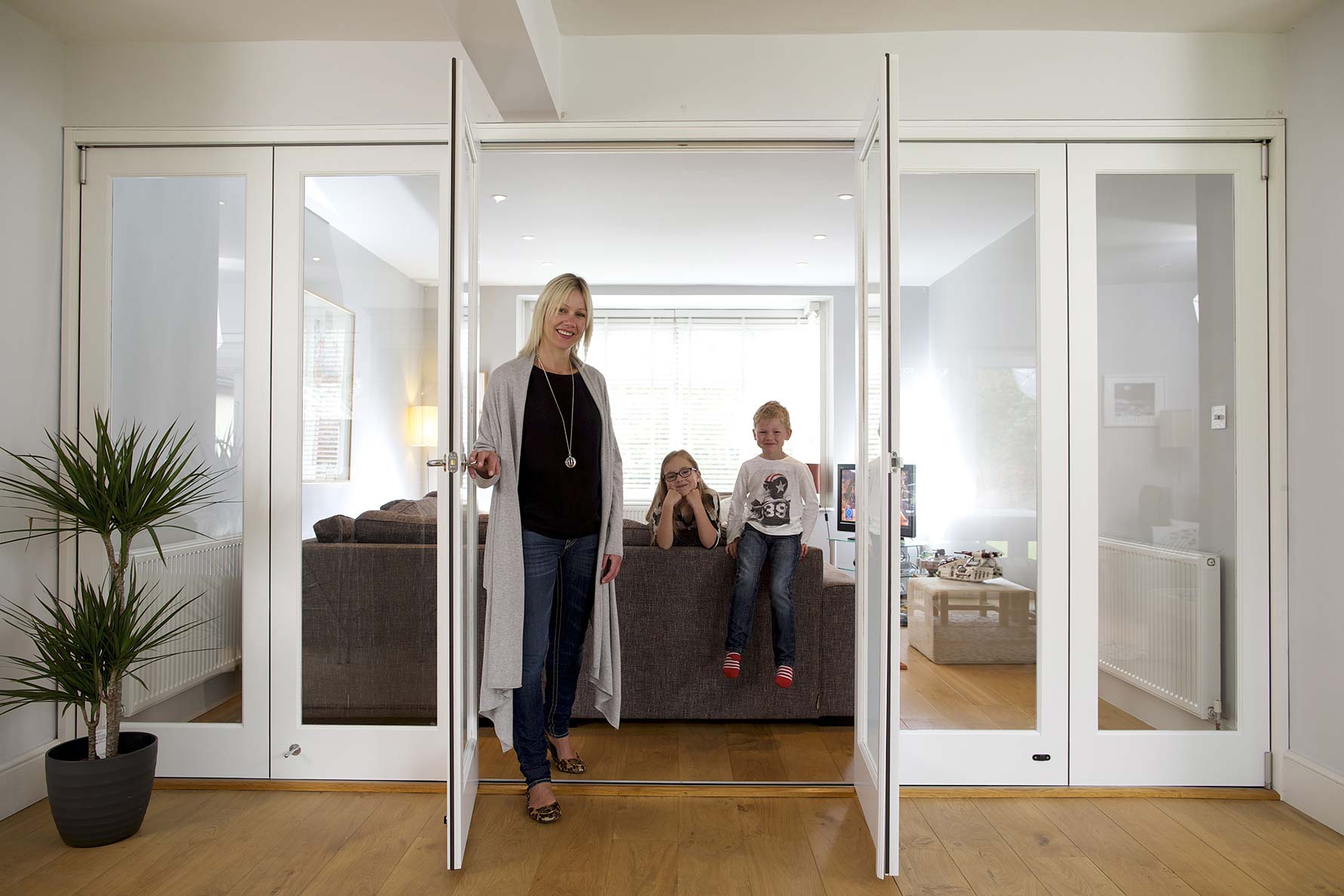 The mother of two from Macclesfield in Cheshire can back up her advice with some salient experience. In 2012 Jayne and her husband Dan wanted to dramatically enhance their classic 1930's semi by changing the downstairs living areas.

"We wanted to open up the space to create greater connectivity. The downstairs rooms were all quite small so the plan was to knock through the kitchen, dining room and one of the lounges. We already had light coming into the kitchen from the garden via bi-fold doors so we were really looking forward to having a bright open living space," says Jayne.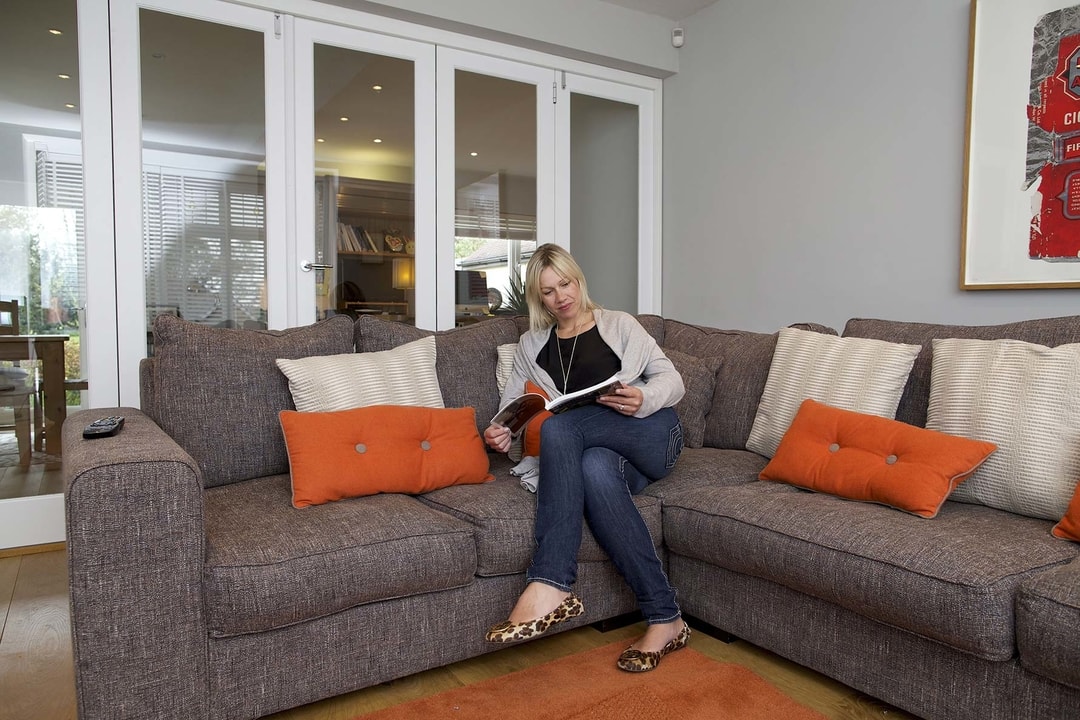 Two internal walls had to be removed to achieve the design the couple had in mind before the new flooring could be put in and the decorating begun; but things weren't to go as planned.

"Within a few months of the walls coming down we realised the mistake we'd made. The noise coming from all directions made it unbearable at times. The big clash came from the kitchen and the living room. Having the whole space open made talking with friends almost impossible if the TV and dishwasher were on in the kitchen or if the kids were playing in the other half of the room. What's more, even though we had installed large radiators we could never get the big space warm enough to feel comfortable," says Jayne.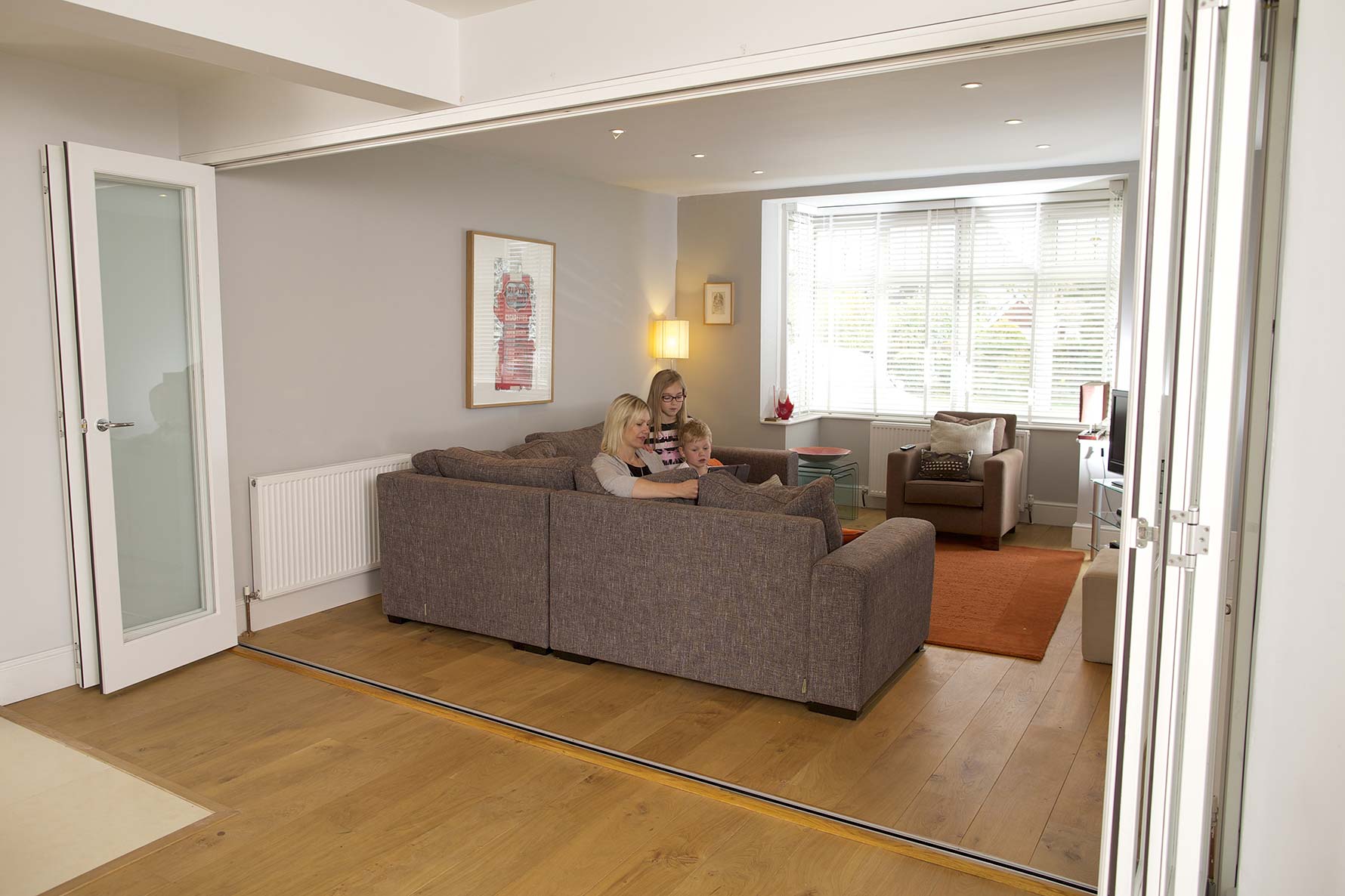 As soon as the paint was dry on the plaster Jayne and Dan started to look at dividing the space. They already had Vufold external doors in the kitchen but knew would be facing another problem.

"Most room dividers are made to standard sizes and we had already knocked the walls out, which is not the way to do it really as it left with an odd space to fill. Fortunately for us Vufold offer a made to measure service and even though it's slightly more expensive, it meant that we had perfect fitting doors, no loss of light and great insulation," says Dan.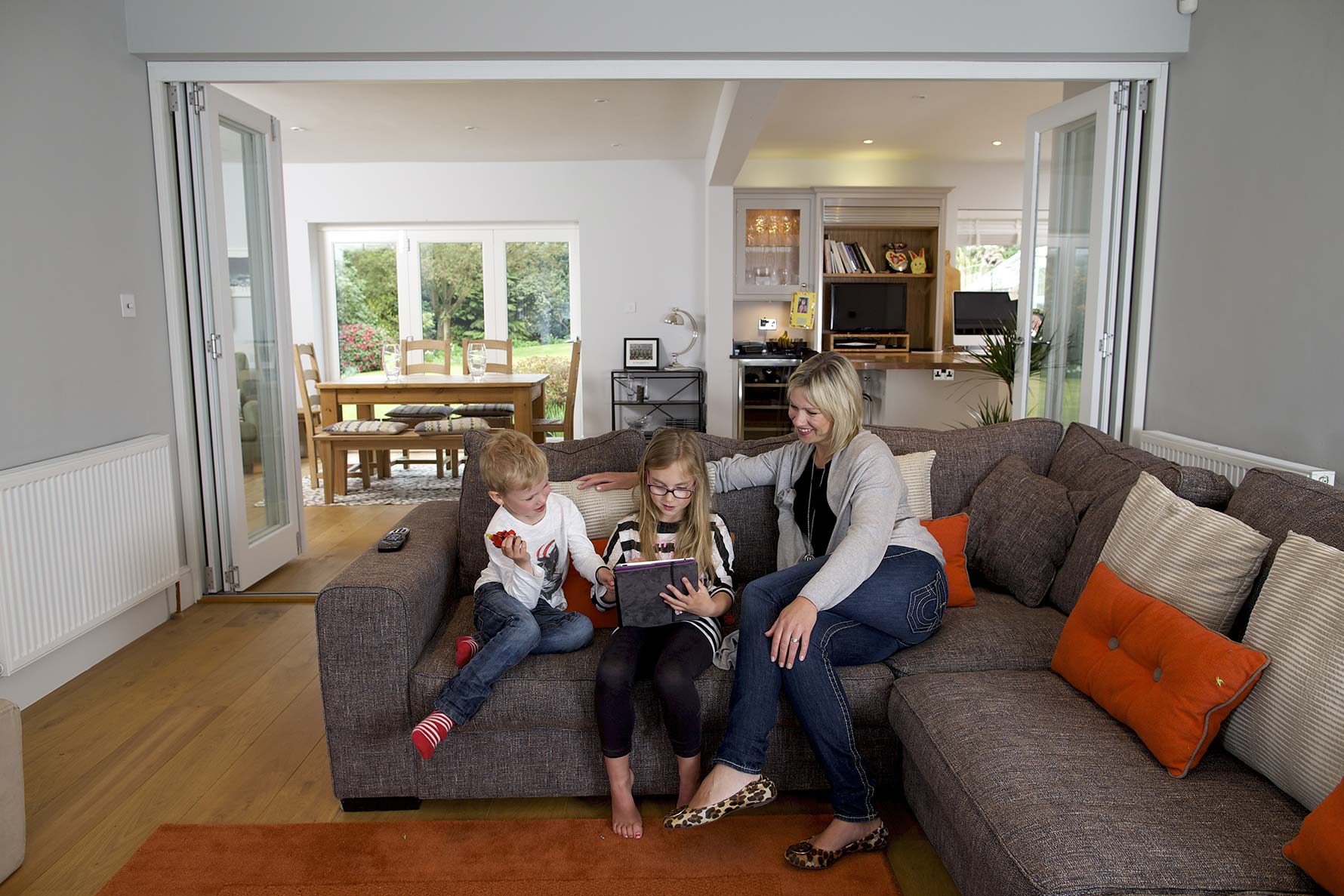 Vufold manufactured and fitted an oversized set of six of its Finesse range doors to separate the lounge area from the dining room and kitchen. The glass panelled doors still allow the light to flood from one end of the house to the other but afford so many other benefits.

"Having the doors installed was the best decision we ever took. We still love the open feel to downstairs but now we can be snug, warm and separate in the lounge while the kids can do what they like in the dining area or vice versa. The dividers are also great for parties as we can throw them wide open so everyone is together. We often just have one or two doors open so you get the feel of being connected but without the noise. In the end we got the best of both worlds as the doors give us a variety of practical living spaces and we still have all the open space we originally wanted." says Jayne