Vufold vs Vibrant Doors: Comparing wooden front doors
---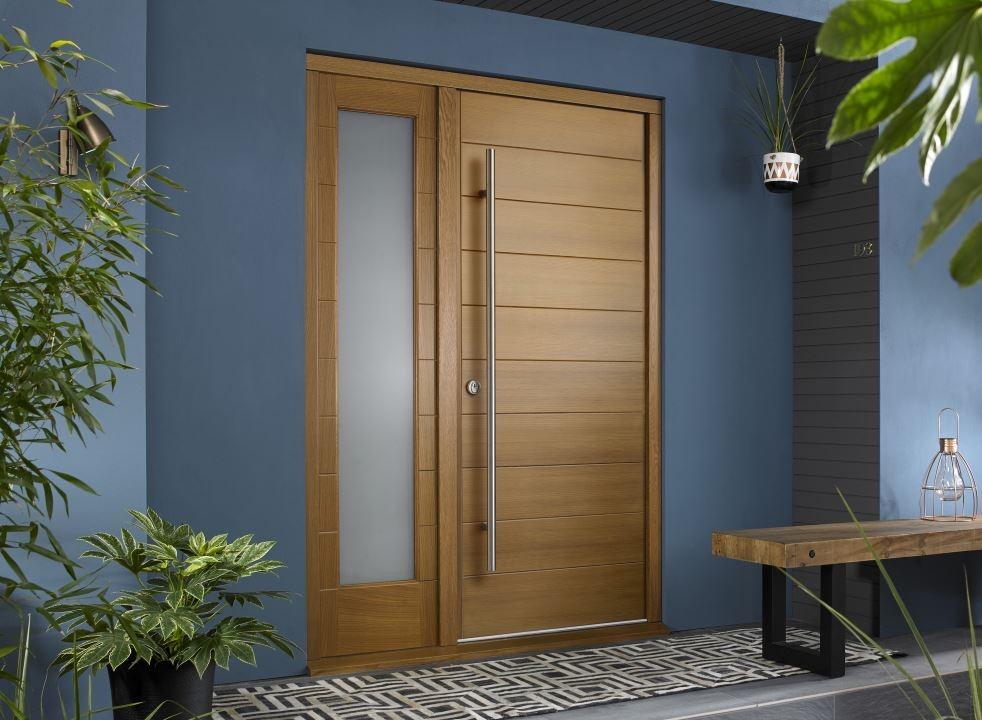 ---
A new front door for your house is a significant investment. Whether you're looking to replace an existing exterior door, create a whole new entranceway, or build a brand-new home, it's important to make the right decision.
Wooden doors continue to be a popular choice for modern and traditional homes alike. Factors such as door materials, style, finish and energy efficiency as well as your budget should all be important considerations during your research process, as they will differ between different manufacturers. Doing a thorough comparison of different manufacturers is recommended to help you find the right front door for your home.
In this guide, we'll outline the similarities and differences between Vufold's Ultimate range of modern wooden front doors and Vibrant Doors wooden front doors to help you compare the two manufacturers and choose the perfect door for your home.
---
---
Front doors by Vufold and Vibrant Doors: Summary
 
Vufold
Vibrant Doors
Size range

1981mm x 762mm
1981mm x 838mm
2032mm x 813mm

1981mm x 762mm
1981mm x 838mm
1981mm x 1524mm
1981mm x 1676mm
1981mm x 2438mm
2032mm x 813mm
2057mm x 457mm
2083mm x 864mm
2134mm x 914mm

Available finishes

Fully factory-finished in two classic colour options:

Natural Oak
Anthracite Grey

Engineered oak and hardwood doors supplied unfinished.

Timber composite doors available in multiple colour options including:

Blue
Black
Grey
Green
Oak
White

Door operation
Inward opening when purchased with a frame kit, inward or outward when fitted in an existing door frame.
Inward or outward opening.
Installation

A touch-up kit, installation manual, hardware, drill bits and fixings are all provided.

Vufold Ultimate front Doors should professionally fitted by someone with advanced joinery skills.

Installation instructions provided.
Trimmable?
Yes.
Yes.
Prices
From £479.
From £141.08 for the cheapest engineered hardwood door.
Delivery
Within three working days.
Within three to seven working days.
Guarantee
10 years against manufacturing faults.
10 years against manufacturing faults for the doors, five years for the glazing.
Bespoke service offered?
Yes.
No.
There are several key differences between wooden front doors from Vibrant Doors and Vufold that you should bear in mind when choosing between these two manufacturers.
---
Construction
Vufold's Ultimate external doors have a unique cross-laminated ply foam (CLPF) core that combines insulating foam with cross-laminated hardwood. This makes the door both strong and incredibly thermally efficient. It also provides the look of a natural timber door with added security and thermal efficiency. A five-layer cross-grained hardwood sheet surrounds this inner core to provide resilience and durability. A hardwood veneer, fully factory-finished with a flexible three-coat microporous coating, provides a sleek and weather-resistant finish.
---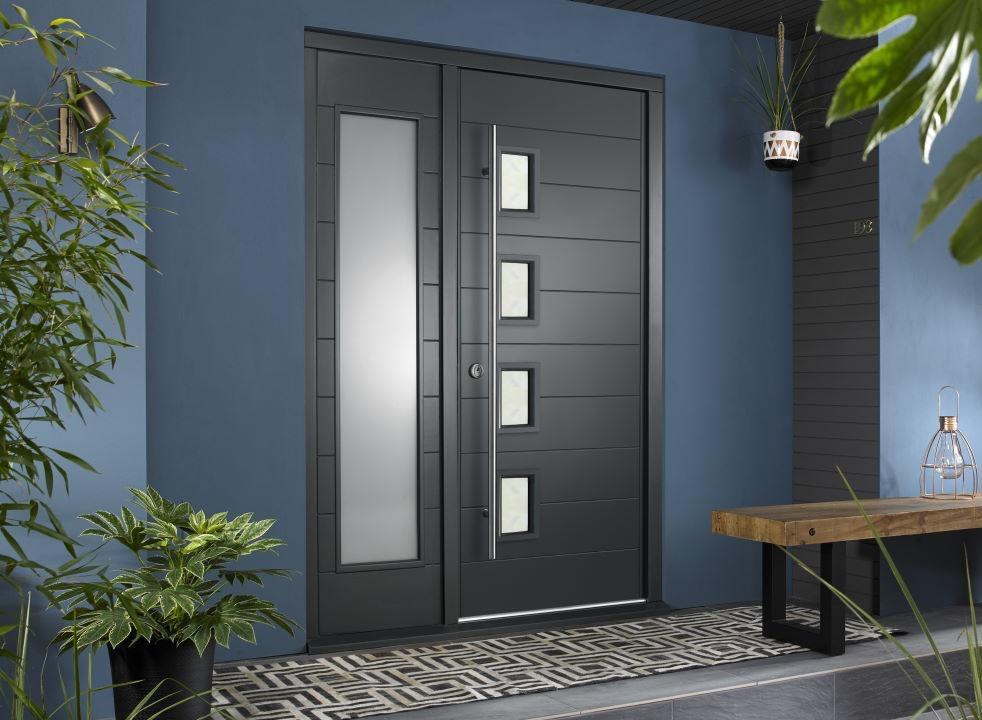 ---
Wooden front doors from Vibrant Doors are made from engineered hardwood, engineered oak or a timber composite. This engineered construction provides greater stability and efficacy in comparison with solid wood doors.
---
Glazing options
Vufold's wooden front doors are available with glass panels or a sidelight which feature 21mm argon-filled double-glazed units. This glazing is manufactured with toughened safety glass for fantastic security.
Vibrant Doors offer a range of different glass options, including clear, frosted and decorative. These are also toughened double glazed safety glass units. Both Vufold and Vibrant Doors wooden door ranges comply with Part L Thermal Requirements of the Building Regulations.
However, while many of Vibrant Doors' front doors provide a U-value of 1.8W/m2/K (some engineered hardwood doors are even 3.0W/m2K), Vufold Ultimate front doors have a U-value of 1.6W/m2K when fitted with a corresponding Vufold frame kit. This makes Vufold doors the most thermally-efficient choice.
---
What to consider when choosing between Vufold and Vibrant Doors wooden front doors
Door style and design
Both Vufold and Vibrant Doors offer a wide range of choices when it comes to front door styles. Vufold Ultimate front door styles are all very contemporary with clean, modern lines and sleek frosted glazing. Vibrant Doors offer both contemporary and traditional panelled styles, which gives you a little more choice if you prefer the classic look.
---
Accessories
When it comes to accessories, both Vufold and Vibrant Doors have glazed sidelights available to increase the aperture of an entranceway and allow more natural light to enter your home.
Vufold has a range of hardware and door furniture available as optional extras including:
Fully finished frame kits
Handles
Locks
Post boxes
Letterboxes
Door viewers
These can easily be added when configuring your new front door to ensure that the accessories are compatible with your chosen door.
Vibrant Doors has a limited number of hardware options available for their front doors, with some styles having handles and locks included and others provided door-only.
---
Materials
The materials used to manufacture your new front door should be one of the top considerations, as this will affect not only the door's strength and security but also thermal performance and longevity.
Vufold's range of wooden front doors users responsibly sourced, FSC®-certified, engineered hardwood. Engineered wood is beneficial for the environment because it utilises offcuts of wood that would otherwise go to waste. Furthermore, it provides better strength and durability than solid wood.
Vibrant Doors also use engineered hardwood in their front doors. However, Vufold's innovative CLPF core offers unrivalled levels of strength and durability that doesn't compromise on appearance, all while keeping your heating costs down.
---
Guarantees
Vufold wooden front doors are provided with a 10-year guarantee on manufacturing defects, which also covers any glazed units incorporated into the doors.
Vibrant Doors provide a 10-year guarantee on manufacturing defects on their doors, but glazed units within each door are guaranteed for only five years.
---
Delivery
Vufold wooden front doors are delivered for free by our two-man delivery service within three working days of ordering.
Vibrant Doors offer delivery within three to seven working days depending on availability, with delivery only free on orders over £750.
---
Bespoke service
Should you require a completely bespoke wooden front door, Vufold offers a bespoke service and many of our doors are also trimmable. However, the versatility in product configurations and ability to trim the doors to meet your requirements means that bespoke orders are rarely necessary.
Vibrant Doors does not have a bespoke service available, but their doors are trimmable.
---
Choosing between Vufold and Vibrant front doors
Vufold Ultimate front doors offer excellent rates of thermal efficiency thanks to their insulating foam core, without sacrificing strength, durability or security. They are a more expensive option than Vibrant Doors' wooden external doors, but this higher price point reflects the higher quality materials and superior construction.
If contemporary stylings, energy efficiency and longevity are important to you, an Ultimate front door will tick all of your boxes.
To learn more about Vufold's range of wooden front doors, please contact us today.
---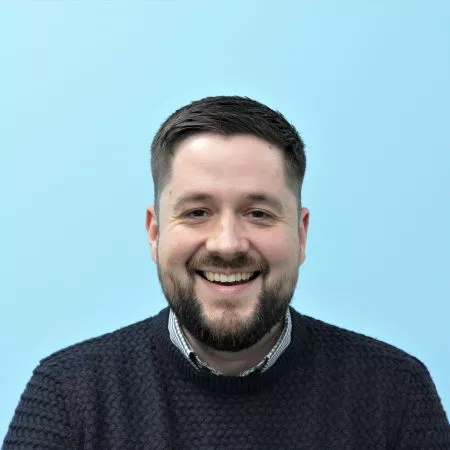 Author:
David Ross - Sales Manager
About David Ross
David has over 20 years' experience in the glazing industry across a variety of roles. He joined Vufold in 2012 and his mission is – 'to make buying windows and doors as easy and stress free as possible'. He is committed to constant improvement and was instrumental in creating our innovative direct-to-consumer e-commerce platform to help grow and expand the business.
Read more about David Ross
---