Vufold French door ranges: Status
---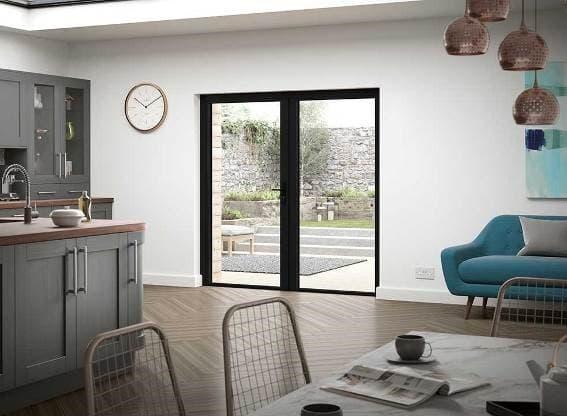 ---
French doors offer numerous advantages for homeowners. These include the huge amounts of natural light they allow into your home through the large glass panes and the ease of access they enable from the inside of your home to the outside.
Many considerations should go into choosing a new door set, such as the size of the doors, whether you can or should opt for double- or triple-glazing, and the type of material the doors themselves should be made from.
Vufold offers various French doors at different price points. In this post, we explore the Status range, discussing its features, design and configuration options and how to decide whether this is the right French door range for you.
---
---
Status French door range overview
Our Status French doors have a polyamide thermal break between the aluminium sections, reducing the transfer of temperature both internally and externally. All glazing is low E and argon-filled giving them a U-value of 1.4 W/m2K with double glazing units and 1.1 W/m2k with triple glazing. Using toughened tempered safety glass makes it resistant to shattering. These glazing units are compliant with European safety standards BSEN12150 and BSEN12600.
Status doors are fully weather-tested and compliant with Part L of the Building Regulations on energy efficiency. The sightlines on the Status are minimal, meaning you can enjoy a better view of your outdoor space through bigger glass panes. This is possible because of the greater strength of aluminium compared to alternative materials like uPVC.
The security of the Status range door is excellent. This is not only due to the resilience of the aluminium construction, but also because of the locking systems we include. All Status doors use a multi-point locking system comprising twin deadbolts on both the lower and upper sides of the main access door which passes both PAS24 and EN14351-1 2006 security standard. In addition, there is a twin-point security bolt connected to the handle.
Our ready-made 'Express' Status door sets can be delivered for free within three working days. The lead times for made-to-order doors is longer.
The doors are pre-glazed, so you won't need to hire a specialist to install them. Fitting Status doors is easy, and everything is provided for you to do so stress-free. Because of the durability of aluminium and the superior powder coating used on the external surface of the doors, all Status French doors are extremely low maintenance. They won't require repainting or resealing to ensure their longevity as timber exterior doors do.
As a testament to their superior construction, we offer a 15-year guarantee on the aluminium finish for all Status doors if they are installed a minimum of 800 metres from the sea. To qualify, you will need to provide proof of purchase date and must demonstrate that you complied with Vufold's installation guidelines when you fitted the doors.
---
Design and configuration options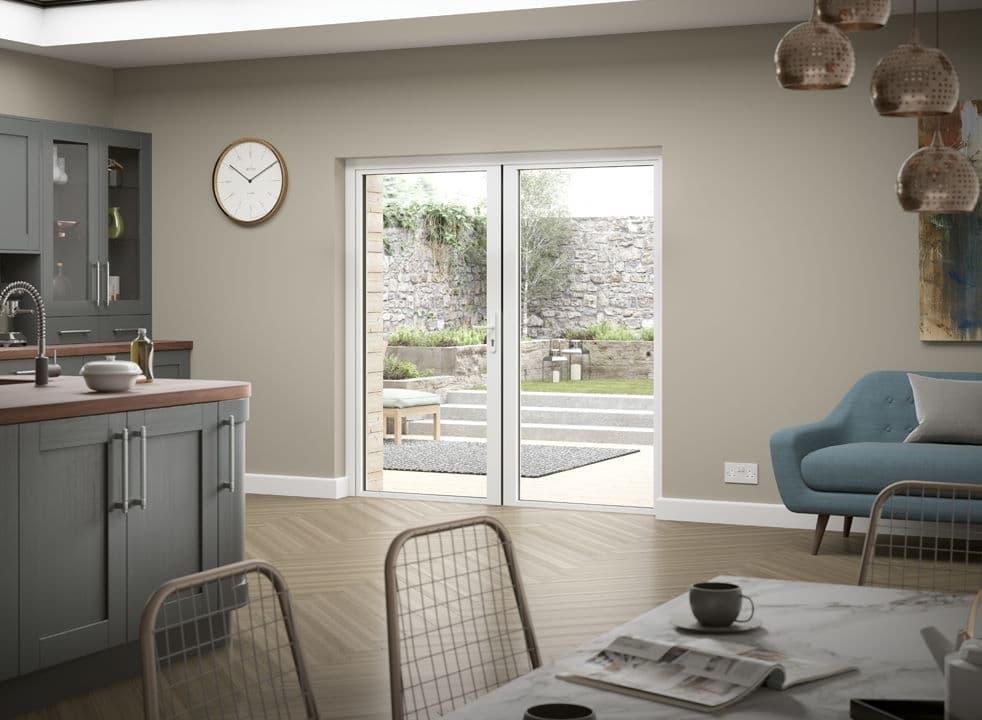 ---
Status doors come in a range of design and configuration options. There are three standard sizes to choose from:
1.2m (4ft)

1.5m (5ft)

1.8m (6ft)
The height of the doors is always a standard 2.1m across all sizing options. In defining these sizes, we measure the "brick opening" of the doors—the distance between the bricks on either side of the door opening. This is different from the outer frame width, which is the size of the door unit (before you make any adjustments to it).
Vufold offers a variety of opening options on the Status range, including in or out and left or right. Cill options include either a bottom track with a cill (for draining water away from the face of the brickwork) or a bottom track with no cill (a fully weatherproof bottom rail for a lower overall threshold height).
Status French doors are available in a variety of RAL colour finishes, including white, grey, black and a combination of grey and white. Handles and hardware are offered in the same colour as the frames as standard, but you can upgrade this to satin nickel handles and hardware.
---
Is the Status range right for me?
The Status range is undoubtedly impressive, but whether it is the right choice for you depends on various factors.
If you want your doors to have a smart, sleek aluminium finish, then it is certainly an option worth considering. Status French doors are designed to complement our aluminium bifold doors of the same name. They are also less expensive than our premium aluminium French doors, the Supreme range.
The Status range is ideal for those wanting to replace their old patio doors with a system that is more robust without compromising on style. Standard uPVC doors, for example, are cheap and unattractive—aluminium has a much more resilient construction while also being incredibly stylish. They are designed in the UK and guarantee excellent insulation, performance and operation.
Status French doors are also great for any homeowner looking to improve energy efficiency. As discussed above, the product offers an exceptionally low U-value of 1.1 W/m2K on the triple-glazed version, helping to lower bills. Triple glazing isn't available with wooden French doors in our Elite and Master ranges.
Of course, if you're after the natural look of engineered hardwood French doors, then the Status probably isn't right for you. You'll want to consider either the Elite or Master range if this is the look you're going for.
Speak to a member of the Vufold team to discuss how your home could benefit from a Status French door set.
---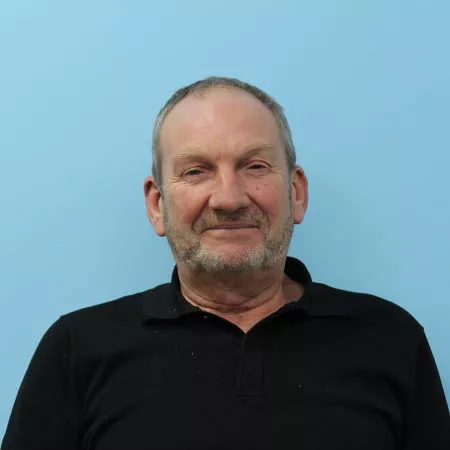 About John Collins
John has built Vufold into a unique online door and window company and has spent 20 years bringing innovative products and designs to fruition, recognising niches in the market and placing them in the likes of Wickes and Travis Perkins, he started Vufold in order to sell them directly. John founded Vufold and has amassed a wealth of experience in product design and development, and in particular timber-based products
Read more about John Collins