Vufold French door ranges: Master
---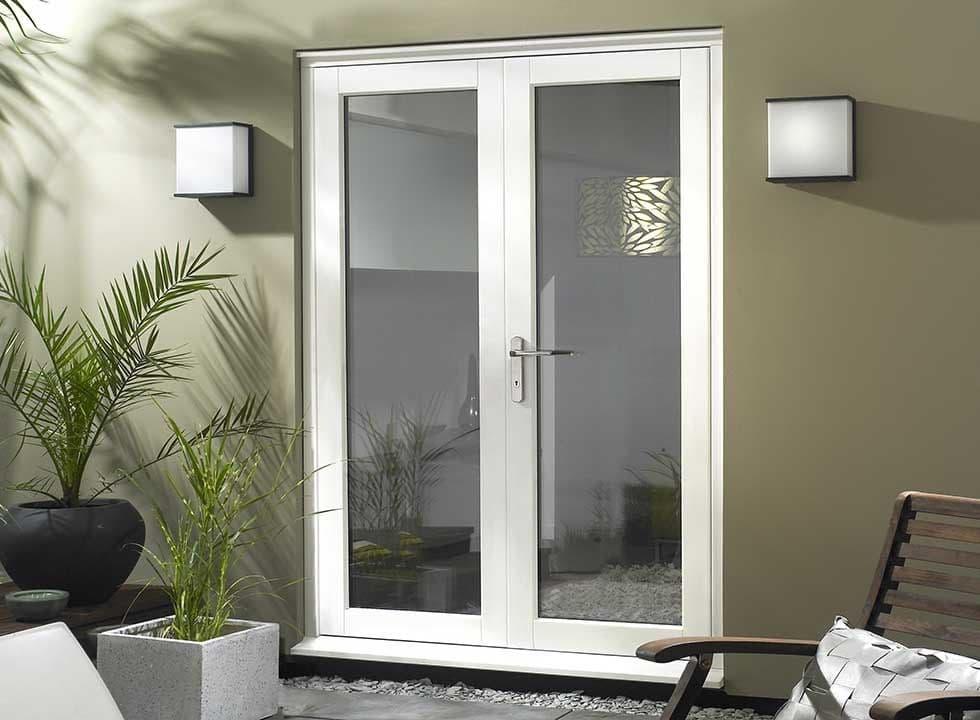 ---
Whether you are looking to install a brand new set of external doors as part of a home extension project like a conservatory, or are simply replacing an existing patio door set, French doors are a fantastic style to consider. They offer a timeless aesthetic and allow the aperture to be fully opened up to the outdoor space.
When planning the installation of new French doors you'll need to consider budget, materials, security, thermal efficiency and longevity. It's important to consider a variety of options from different manufacturers and ranges. In this article, we'll outline the features of our Vufold Master door range and compare them to our other French doors to help you decide if they're right for you.
---
---
Master French door range overview
Vufold Master French doors are constructed from engineered hardwood. This consists of a core made from sections of wood laminated together under pressure and a veneer. This construction prevents warping, rotting and other issues you can face with softwood doors.
The engineered hardwood Master French doors are fully finished and protected using a three-layer microporous factory finishing system. The first layer serves as a base coat and two topcoats are layered over it to offer excellent UV protection to prevent the doors from fading after prolonged sun exposure. The result is a tough, weather-resistant and stylish finish.
Our Master French doors feature 24mm, low E argon-filled double glazed units. We use toughened, tempered safety glass which makes the panels incredibly strong and resistant to accidental breakages or attempted break-ins. These glazing units have a U-value of 1.1 W/m2K, which means they offer excellent thermal insulation. The overall U-value of the doors is 1.4 W/m2K, which is well within the limits of current building regulations relating to the thermal efficiency of exterior doors. A Master door set will help to keep your home warm in the winter with minimal heat loss and maintain a comfortably cool temperature inside on hot summer days.
On all doors in the Master range, a five-point lock is fitted to the main access door. Two additional security bolts are fitted on the slave doors to optimise security. The main lock meets PAS24 and BS6375 requirements to give you peace of mind that the doors offer high levels of security against break-ins.
Master French doors are relatively low maintenance. The factory-finish coating should be inspected for signs of wear and touched up or refinished where necessary to ensure moisture does not enter the hardwood core. The normal timescale between recoating is every two to five years, depending on location. We provide a range of maintenance kits and wood coatings to help you keep your French doors in excellent condition. Provided that the doors are properly maintained in line with guidance in our homeowner manuals, they are covered by a generous 10-year guarantee.
All of the French doors in the Master range are available for free delivery within three working days. If you would prefer a later delivery to suit the timelines of your construction project, you can delay the despatch of the doors for up to four weeks from the day of ordering.
---
Design and configuration options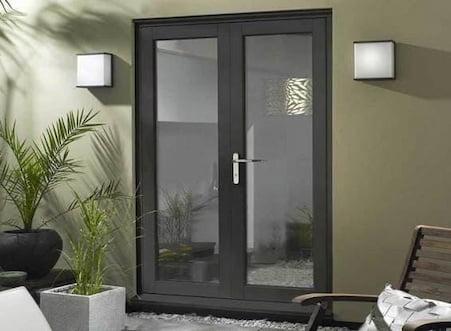 ---
The Master French doors are available in three sizes:
1.2m (4ft)

1.5m (5ft)

1.8m (6ft)
They are configured to open outwards, meaning they won't infringe on your indoor space as external, opening-inwards bifold doors might. Whilst the doors offer excellent stability due to their 54mm thickness, a Master door system offers slim sightlines that maximises your view of the garden.
There are two finishes to choose from: grey or white. Grey is currently an incredibly popular colour for doors and windows. It offers a modern, contemporary look that is less harsh than black. The white option is classic and timeless and is always a popular choice for traditional properties.
When you order Master French doors, you are offered a chrome handle as standard but can upgrade this to a brushed graphite handle. Chrome offers a polished, high-shine finish. The brush graphite option is an additional cost, but the contemporary finish pair particularly well with our grey frame finish. Blinds, designed to fit on the inside faces of the door within the frames and outside of the glass, are also available to purchase separately.
---
Is the Master range right for me?
The Master range is the most affordable in our collection of French door styles. These doors offer excellent durability, a smart, sleek and stylish finish, and excellent value for money. Master French doors are best suited to contemporary properties.
Whilst the Master doors are coated in highly durable finish, if you prefer a reduced maintenance option an aluminium French door set such as Vufold Status or Vufold Supreme.
If you prefer a more traditional wood finish for your patio doors, you may prefer our Elite range of French doors. These are also constructed from engineered hardwood but have a 3mm real oak veneer for a timeless, natural look.
If you have a bigger budget and want a more contemporary look with your new external doors, look to our Status and Supreme ranges. These aluminium, powder-coated doors offer superior levels of thermal efficiency, durability, security and strength. They also require very little maintenance because aluminium is incredibly weather-resistant and the powder-coat finish is very durable. They come with a 15-year guarantee, which demonstrates their exceptional longevity.
For more information about our Master external French doors, contact a member of the Vufold team today.
---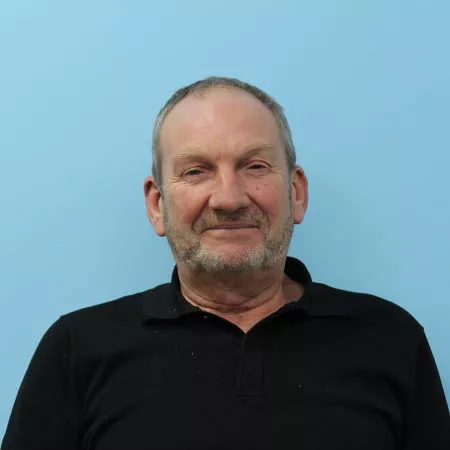 About John Collins
John has built Vufold into a unique online door and window company and has spent 20 years bringing innovative products and designs to fruition, recognising niches in the market and placing them in the likes of Wickes and Travis Perkins, he started Vufold in order to sell them directly. John founded Vufold and has amassed a wealth of experience in product design and development, and in particular timber-based products
Read more about John Collins
---