Vufold French door ranges: Supreme
---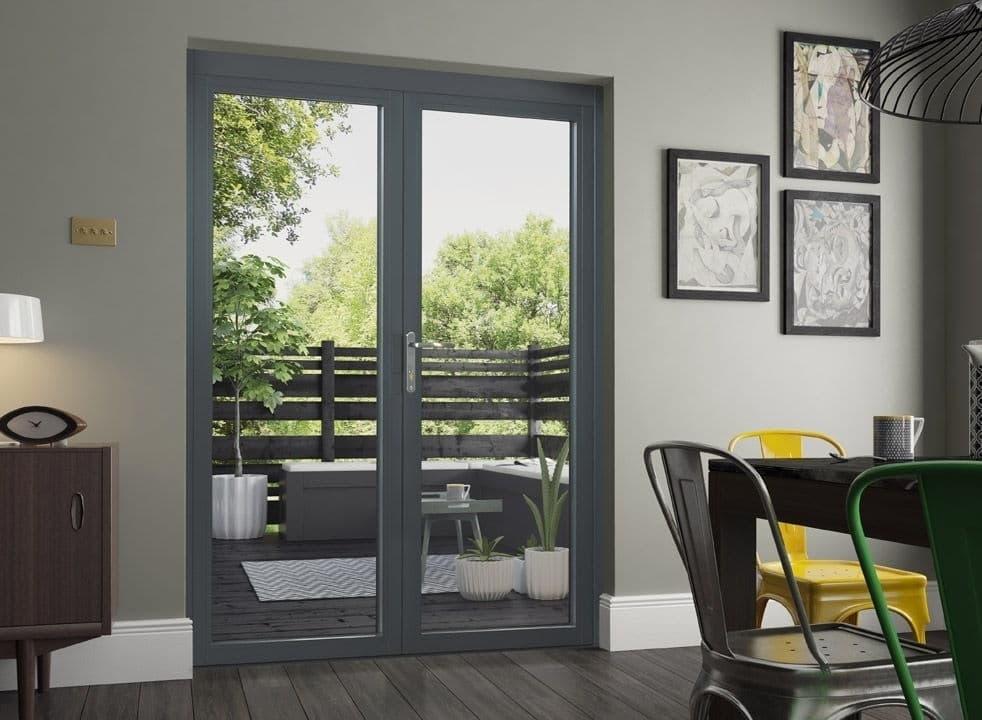 ---
There are all sorts of reasons why you might want to replace your existing patio doors with a brand new French door set. These include creating a more seamless transition from your indoor space to your garden or patio, boosting architectural interest, and letting more natural light into your home.
However, there are many factors you need to take into consideration, including what you want to use them for, the best material to use and which manufacturer to go for. Manufacturers like Vufold will also have different ranges of door designs, and finding the best one for you isn't always straightforward.
That's why we've put together some guides discussing our four French door ranges. In this article, we're going to discuss the Vufold Supreme range of French doors. We will explain the range in detail, talk about the design and configuration options available, and then help you work out whether this is the right Vufold range for you.
---
---
Supreme French door range overview
The Supreme French Door range is Vufold's premium aluminium French door collection. These are fully weather tested external doors designed specifically for UK weather conditions and to complement our external bifold doors and sliding patio doors of the same name.
For improved insulation, Supreme aluminium French doors from Vufold are thermally broken. This means the frames contain a polyamide strip between the inner and outer aluminium profiles, creating insulation within the door itself. This balances energy efficiency with resilience, without compromising on style.
For security, the Supreme range uses a multi-point locking system. There are two deadbolts in the upper position, and two deadbolts in the lower position, fulfilling both PAS24 and EN14351-1 2006 security standard requirements.
Supreme doors are available in both double and triple glazing. Vufold uses two or three low E panes of glass, creating units at 28mm or 48mm thickness, filled with argon gas. When install into the doors, double-glazed doors have an overall U-value of 1.7W/m2k, and triple-glazed doors are 1.5W/m2k. These units all feature hardened tempered safety glass and are fully compliant with European standards.
Supreme French doors come with 15-year guarantees when installed in properties located at least 800 metres from the sea.
Because the doors are pre-glazed and are manufactured to fit together easily, you do not need to hire a professional door fitter to install them for you. We provide simple assembly instructions that don't require specialist knowledge to follow.
Aluminium is incredibly durable, meaning Supreme French doors are very easy to maintain. Simply clean with water and mild detergent when necessary—no repainting or staining required.
---
Design and configuration options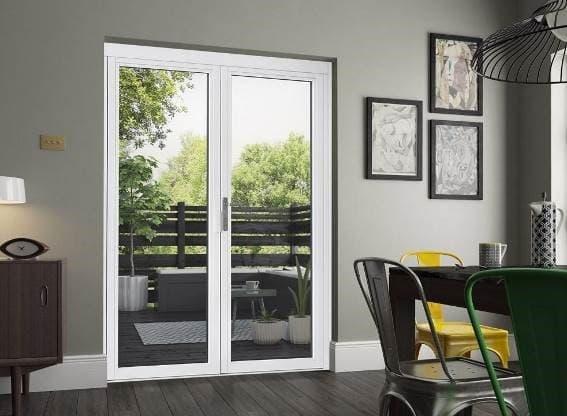 ---
Vufold allows you to design and configure your Supreme aluminium doors along multiple dimensions.
In terms of sizing, all Supreme French doors are 2.1m in height. There are only two width options available: 1.5m or 1.8m.
Vufold quotes the 'brick opening' dimensions. These are slightly different from the 'outer frame height' and 'outer frame width' which come in at 10mm narrower. Individual door widths are 700mm and 660mm on the smaller door, and 850mm and 810mm on the larger door.
Vufold offers a range of finishes on both 1.5m and 1.8m sets. Colour options include black, grey and white. Double- and triple-glazed options are available across the range.
Opening options for the Supreme range include left and right, and in or out. In other words, either door can open into your home, or out onto your patio.
All Supreme models come with door furniture, including brushed metallic handles, locks and other fixtures such as adjustable hinges to ease the installation process and keep the doors operating smoothly for many years. You can also upgrade your doors to be fitted with white or grey-trim blinds in black, dark grey, light grey or white.
---
Is the Supreme range right for me?
Supreme is a premium and versatile range of external French, bifold and sliding doors that makes it easy for homeowners to create an airy, bright atmosphere with a sleek and contemporary appeal.
These doors are particularly beneficial for homeowners who want to avoid cheaper materials like uPVC but still want highly effective glazing. Even the white version of Vufold's Supreme range looks premium, differentiating it from conventional plastic options.
Those living in cities with limited access to light can benefit considerably from the Supreme range. These French and bifold patio doors are the perfect way to open up back gardens and bring in much-needed natural light to south-facing properties.
Those looking for a more affordable option might want to opt for Vufold's Master French doors. These use hardwood veneer construction with factory-applied grey and white paint finishes. However, only double-glazed options are available.
Going up in price slightly are Vufold's Elite French doors. These are made of real oak veneer and create a warm, natural aesthetic ideal for rural properties. Unlike the Supreme range, they also come in a 1.2m option. However, there is only one colour available.
Status French doors are aluminium-framed but are slightly more affordable than the Supreme range. They come in elegant white or grey and, like Supreme doors, are designed to handle the British weather and sold with a 15-year guarantee.
Because Supreme doors are made-to-order, the lead time for delivery is around 12-13 weeks. If you need something more urgently, our selection of aluminium Status Express French doors can be delivered in as little as three working days.
In summary, practically any homeowner can benefit from installing Vufold French doors—it's just a question of budget and the door type or style you have in mind, as this will relate to materials and other technical considerations mentioned above. The Supreme range is ideal for homeowners looking for a premium door set that combines superior performance with style and durability.
For more information about the Supreme range of aluminium French doors or to discuss alternative options, contact a member of the Vufold team today.
---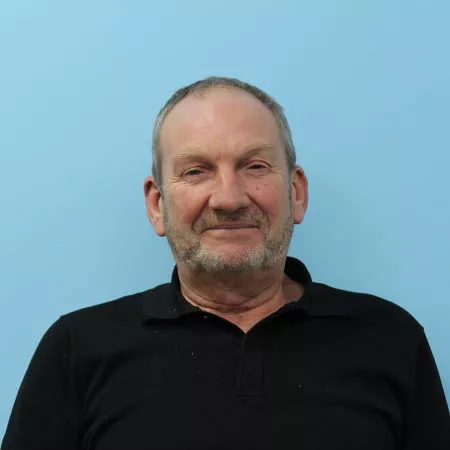 About John Collins
John has built Vufold into a unique online door and window company and has spent 20 years bringing innovative products and designs to fruition, recognising niches in the market and placing them in the likes of Wickes and Travis Perkins, he started Vufold in order to sell them directly. John founded Vufold and has amassed a wealth of experience in product design and development, and in particular timber-based products
Read more about John Collins