Vufold vs Aspire Doors: internal bifold doors
---
Internal bifold doors make an excellent addition to a home. They can make space feel more light and open with an increased sense of size. Vufold and Aspire Doors are two popular brands that supply internal bifold doors. This guide is designed to compare both brands by features that are important such as material, size, guarantee and price.
---
In this guide:
A quick guide to compare both brands by key features.
A list of where both brands offer similar features.
This is the key area that showcases the critical differences between brands.
Final advice for purchasing the best bifold doors.
---
Vufold vs Aspire Doors: a summary
Feature
Vufold
Aspire Doors
Available Materials
Timber (oak veneer)
Timber (softwood and oak veneer)
Standard Size Range
1.2m - 3.6m
1.1m - 3.9m
Door operation
Top hung
Top hung
Ready-to-assemble door set?
Yes. See below for more info
No
Available blinds
Perfect fit
N/A
Colours/finishes
Unfinished oak/white
Finished oak/unfinished oak/white
primed/black/unfinished pine
Guarantee/Warranty
15 years
2 - 10 years
Price
From £739
From £378
Installation
Ready-to-assemble*
Tradesperson recommended
Delivery time
Quickest: 3 days
Quickest: within 5 days
Bespoke available?
Yes
No
* Vufold ready-to-assemble doors include all the necessary tools and hardware for self-assembly. A DIY-savvy customer can install their Vufold doors by themselves. Aspire doors offer no such service and recommend hiring a tradesperson.
---
Main similarities
While Vufold and Aspire Doors are quite different, they share a few similarities:
Materials – both Vufold and Aspire Doors supply timber internal bifolds. Vufold exclusively uses a veneer design as it is more sustainable, less likely to warp and looks beautiful.
Top hung operation - both Vufold and Aspire offer doors that are top hung meaning they "hang" from the main track based in the frame head. It offers lower thresholds, low maintenance and easy operation. You can find out more about the benefits of top hung doors by visiting our guide: internal bifold door tracks: types, hardware and FAQs.
Sizes - while not identical, the size ranges listed in the table above are very similar, and there will be a solution to fit the vast majority of homes. Find out more about standard UK sizes and costs in our guide: bifold door costs 2020: by material, location and size.
Colours - the colour options for both Vufold and Aspire Doors are very similar, meeting current trends as well as tried-and-trusted choices. You will already have an idea of the colour palette for your home, so the range of options should be appealing.
---
Main differences
To get a real idea of which is the right supplier for your needs, you need to explore the differences between Vufold and Aspire Doors. This section details the main differences and why you should consider them.
---
Guarantee
Vufold offers a generous guarantee of 15 years as standard for their bifold doors, which speaks volumes of the confidence they have in their products. The robust framework and attention to detail make Vufold folding doors a reliable choice for any homeowner. Aspire Doors offer warranties as low as 2-years for unfinished products (10 years for prefinished), which does not indicate the same level of confidence.
---
Installation
Installation is truly where the difference is showcased between the two brands. Aspire Doors stock standard sized, generic internal doors which they supply with a frame kit the wooden frame and aluminium track will need cutting to the correct size to suit the doors. A router is also required to machine the doors. They also do not supply all the required parts and frame fixings to complete the installation.
Ready-to-assemble design
Vufold's bifold door sets are designed to be ready-to-assemble, this means that:
All hardware is included
Door sets are pre-machined for perfect operation
No cutting or routing required
Only standard tools required
Faster installation
By offering their bifold doors in a ready-to-assemble format, Vufold provides DIY-savvy homeowners with the opportunity to fit the doors themselves - saving you money! With all the hardware included, easy-to-understand instructions and almost all the tools required, Vufold doors are easy to assemble. Ready-to-assemble doors help save money by not requiring a tradesperson to install.
Even if you do decide to use a tradesperson they will also find it much quicker and easier to install saving you money.
Aspire doors recommends a tradesman when installing their doors.
Installation bag included
Vufold's bifold doors come with an installation bag that includes all the hardware and drill bits required for installation and operation, including:
Screws
Fixings
Drill bits
Cover caps HSS drill bit 7mm
Plugs
Spanner
Slotted screwdriver
Insert bits
This means installation is as easy as possible with just a few easy-to-source tools required.
---
Blinds
Vufold offers perfect-fit blinds that are specifically designed for your doors. The blinds are easy to use and effective at keeping the sunlight out when you need to, as well as providing a little privacy. Aspire does not offer any blinds for their bifolds.
---
Delivery time
Sometimes, you need your bifold door delivered quickly. Many bifold door suppliers have multi-week lead times and delivery. Fortunately, Vufold and Aspire Doors offer short delivery times. However, Vufold manages to beat Aspire Doors with their standard 3-day delivery.
---
Bespoke options
For homeowners who want something unique in a bifold door, Vufold offers a bespoke service to fit with different tastes and non-standard size requirements. Aspire does not offer a bespoke service for their bifold doors, meaning you can only choose from generic styles and standard sizes. You can find out more about Vufold's bespoke service by visiting the bespoke product page.
---
Finding the right folding doors
There is a wide selection of options available when looking to purchase bifold doors. The key is to think long-term - you need doors with a robust design that will keep functioning well for the long haul and an aesthetic that can transform your living space into a light, open-plan haven.
In essence, you need bifold doors that help you feel pride in your home and confidence that they will be reliable for the foreseeable future. Vufold ticks all those boxes and more and our portfolio is there to be discovered.
---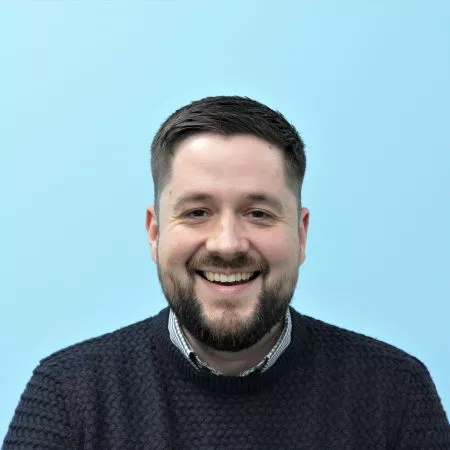 Author:
David Ross - Sales Manager
About David Ross
David has over 20 years' experience in the glazing industry across a variety of roles. He joined Vufold in 2012 and his mission is – 'to make buying windows and doors as easy and stress free as possible'. He is committed to constant improvement and was instrumental in creating our innovative direct-to-consumer e-commerce platform to help grow and expand the business.
Read more about David Ross
---