Vufold vs Vibrantdoors: Internal bifold doors
---
Interior bifold doors are a great way to divide a space. However, choosing the right internal bifold doors can be tricky. Many homeowners get overwhelmed by the choices and suppliers available.
In this guide, we'll compare Vufold and Vibrantdoors – looking at both their similarities and differences.
---
In this guide:
A quick table comparing the main aspects of both brands.
Both suppliers share some similarities, this section details a quick list
There are many important differences between Vufold and Vibrantdoors – this section offers detailed explanation of the main differences.
---
Vufold vs Vibrantdoors internal bifolds: an overview
 
Vufold
Vibrantdoors
Available Materials

Oak veneers
Hardwood
Flaxboard

Timber with veneer
Size Range
1.2m - 3.6m
1.8m - 4.8m
Available blinds
Perfect fit blinds
N/A
Available finishes
Unfinished oak/solid white
White; oak
Guarantee/warranty
15 years
10 years
Price range
From £789 - £1,849
£619 - £1399
Installation
Professional installation suggested
Delivery time

Free delivery available on most orders
Delayed dispatch available
Preferred room delivery available (subject to COVID-19 restrictions)

3-5 days
Kerbside delivery only

Bespoke service available?
Yes! Bespoke designs can be made to measure for your perfect fit
No. Standard options only
---
Similarities between Vufolds and Vibrantdoors internal bifolds
There are some basic similarities across the range of interior bifold doors offered by Vufold and Vibrantdoors such as:
Similar price range
Timber construction with clear or frosted safety glass
Range of standard sizes
Differences between Vufold and Vibrantdoors internal bifolds
The differences between brands are where you will find the right bifold door supplier for your needs. This section details the main differences and why they are important.  
---
Guarantee length
One of the main differences between Vufold and Vibrantdoor's indoor bifold doors is in warranty. While both offer a range of doors at different price points, only Vufold offers a fantastic 15-year guarantee (Vibrantdoor only offers a 10-year guarantee).
Vufold offers such an extended warranty because they are confident in the quality of all their doors. All of Vufold's bifold doors are pre-machined, pre-tested and ready-for-installation when it arrives on site. You can find out more about Vufold's RTA design below.
---
Installation
Fitting an interior bifold door is a project that a skilled DIYer can take on, but only Vufold gives the full support needed to make this possible. Vufold's doors are known as ready-to-assemble door sets.
Vibrantdoors offers some details, but suggests a professional tradesperson handle the installation. If your door installation is not part of a larger renovation project, this could mean high additional costs you haven't budgeted for.
What is a ready-to-assemble door?
Vufold's RTA doors are pre-machined and ready to assemble on site. Almost everything needed for installation is included, such as:
Glazing
Tracks
Hinges
Hardware
Fixings
Drill bits
The only items that need sourcing are basic tools (no specialist equipment required!):
Drill
Spirit level
Tape measure
Philips screwdriver 
Ready-to-assemble doors make the installation process as easy as possible. This means that any competent DIYer can install their own doors. Even if you use a professional tradesperson, they will likely be able to install the door set faster than a standard door!
---
Blinds
If you want additional flexibility in privacy and shade, blinds are a great choice for your bifold doors. Vufold offers perfect fit blinds designed specifically for their range of bifold doors. As with all Vufold's products, installation couldn't be easier - the perfect fit blinds fit on the outside of the glass within the inside face of the door.
Unfortunately, Vibrantdoors does not appear to supply any blinds for their internal bifold doors.
---
Style and size
Both Vufold and Vibrantdoors offer a wide variety of standard sizes. However, if you are renovating an older home or have a very large space you'd like to divide, these standard sizes may not be suitable.

A large or awkward sized opening may fall outside standard bifold sizes, but this doesn't mean you have to forget about installing a perfect bifold door. It just means you need a supplier who can create bespoke internal bifold doors - which is what Vufold offer!

Vufold's bespoke service can create a bifold door to your specifications – unique sizes are no issue. You can work with Vufold to create the perfect combination of glass style, integral blinds and material. This will allow you to own an internal bifold door that is more than just a functional element of a room. Instead, your bifold door will be a design feature that meets your tastes and requirements. 
---
Delivery and lead time
Depending on what stage you're at in project planning, you may want your new interior bifold door as fast as possible, or you may want to avoid having additional materials hanging around before they're needed. Vufold offers a range of delivery options to suit any need. You can even collect direct from their warehouse.
All internal bifold doors from Vufold can be delivered in three days FREE OF CHARGE. Vufold also offers delayed dispatch, meaning you can arrange to have your new bifold doors delivered at just the right time.
Vibrantdoors only offer 3 –5 day delivery and can only ensure kerbside delivery. Vufold can usually deliver to your room of choice - saving you the trouble of getting the doors inside and to the right place in your house.
---
Conclusion
Choosing interior bifold doors can be challenging, so it is important that you choose the option that meets all of your needs. It is possible to get the highest standard at a great price, and it is important to remember that the right door is an investment in your home. Choose a door that adds the style and quality you want, and that doesn't have any hidden costs.
---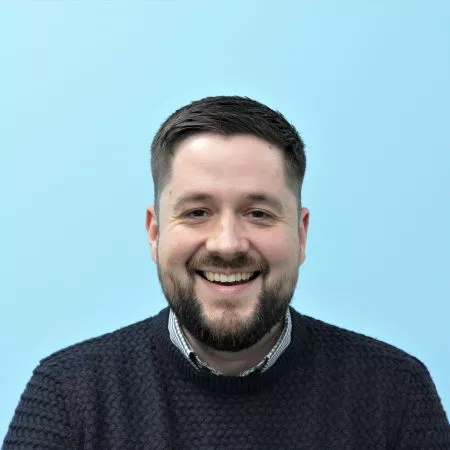 Author:
David Ross - Sales Manager
About David Ross
David has over 20 years' experience in the glazing industry across a variety of roles. He joined Vufold in 2012 and his mission is – 'to make buying windows and doors as easy and stress free as possible'. He is committed to constant improvement and was instrumental in creating our innovative direct-to-consumer e-commerce platform to help grow and expand the business.
Read more about David Ross