The Vufold difference is in the detail, with our Ready‑to‑Assemble Internal Bifold Door Sets.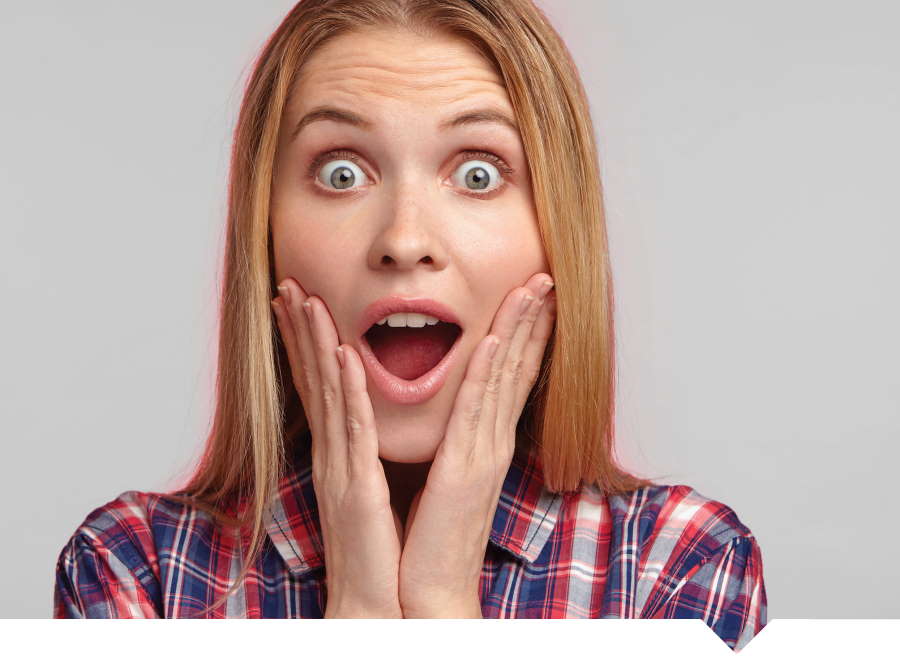 What is it that makes
a Internal
Door Set so amazing?
Our doors are manufactured with the ultimate care and craftsmanship, yet at first glance it can be tricky to see the Vufold difference. Compare a Vufold Ready‑to‑Assemble Internal Door Set with the usual door kits though, and that difference becomes obvious.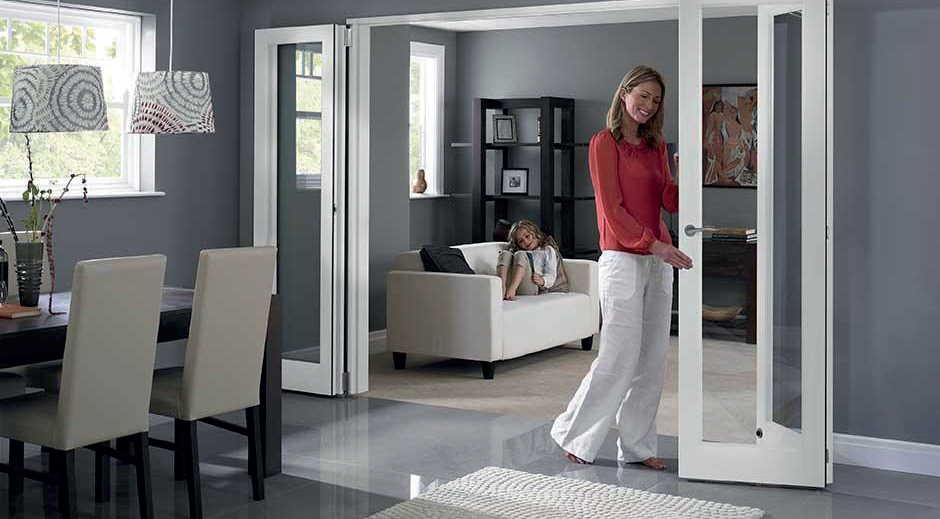 Inspire Bifold Door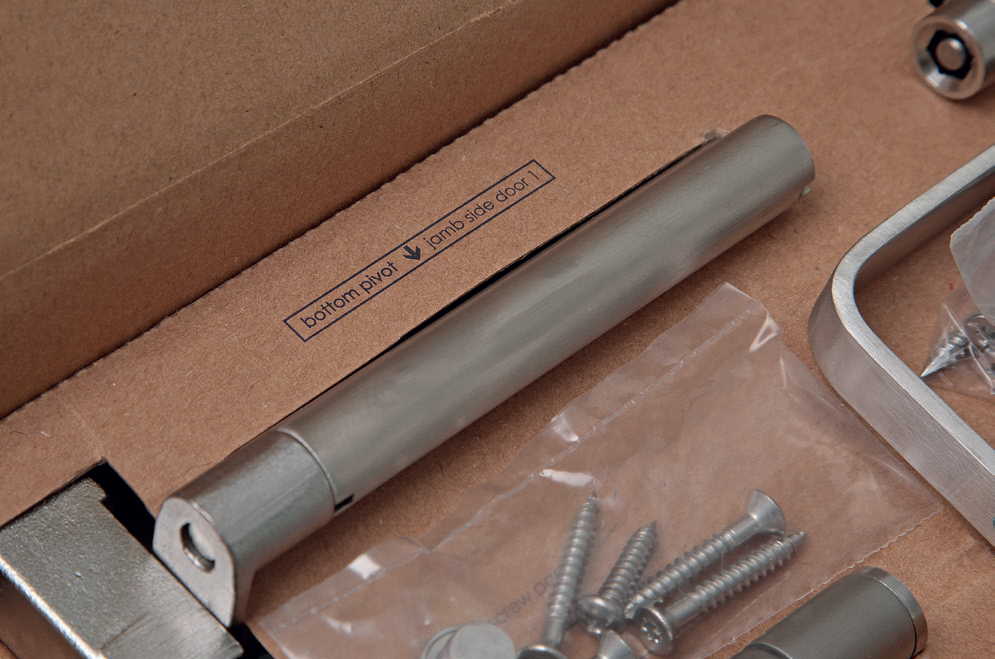 Labelled Bifold Parts
What's a Ready‑to‑Assemble Door Set?
Unlike some others, our internal bifolds are only supplied as a complete package. In other words, they come with everything you need pre-machined and ready to assemble - including essential items such as hinges, tracks, hardware, ironmongery, glazing, fixings and seals. That means once your bifold doors are installed, you can be sure of having a fully engineered unit with all aspects of the design and components extensively tested by us for perfect operation.
For true peace of mind you need
a Vufold Door Set - every supplied
component has been thoroughly tested
and approved. That's why we guarantee
all our internal bifold sets for 15 years.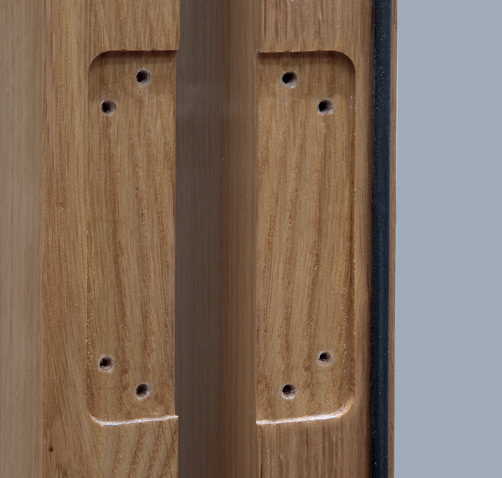 Hinge Pre-Machining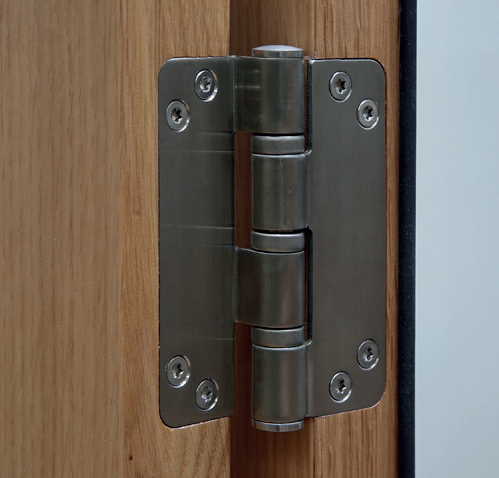 Hinge Installed
Why should I choose a
Ready‑to‑Assemble Door Set?
You might find similar looking, cheaper door sets but they don't include all the items you need - whereas our Ready‑to‑Assemble Sets offer you many advantages:
Comprehensive, easy-to-follow fitting instructions.
Bifold parts clearly labelled for easy identification in hardware box.
Consistent high quality, so every part fits as it should.
If you're a competent DIYer you may not need a specialist fitter.
Quicker installation on-site, reducing time and cost.
No specialist equipment like a router needed as everything's fully machined.
No delays or frustration while you source essential fixings, parts or specialist tools.
No hidden costs for additional essential items needed for installation.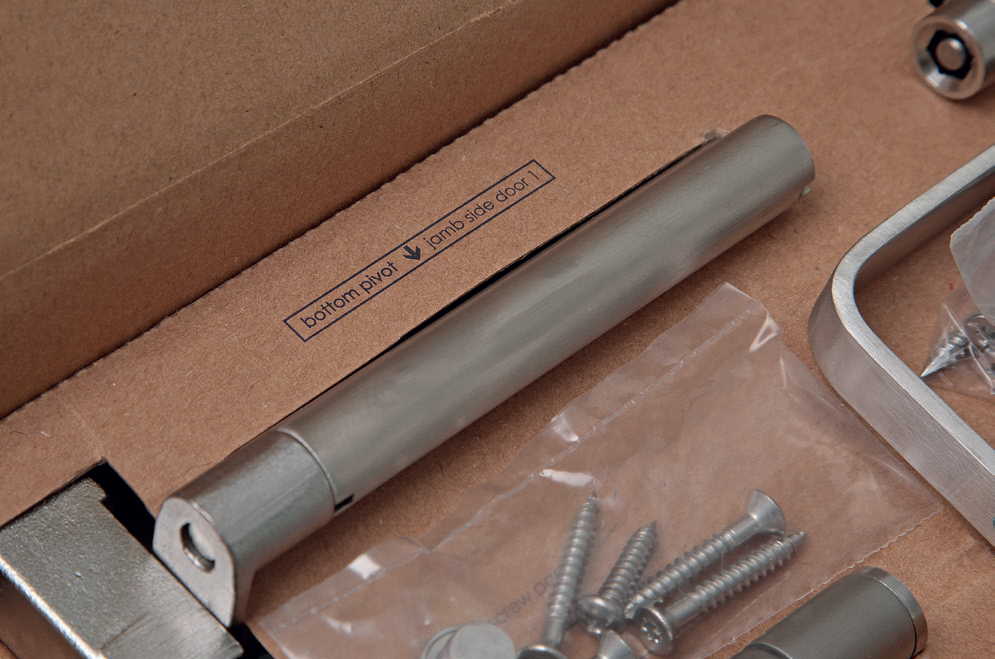 Labelled Bifold Parts
"Absolutely love our bifolds! Our builder was really impressed with the way they were packaged and said the instructions were very comprehensive. They look great and receive lots of compliments."
Rowan Homan ★★★★★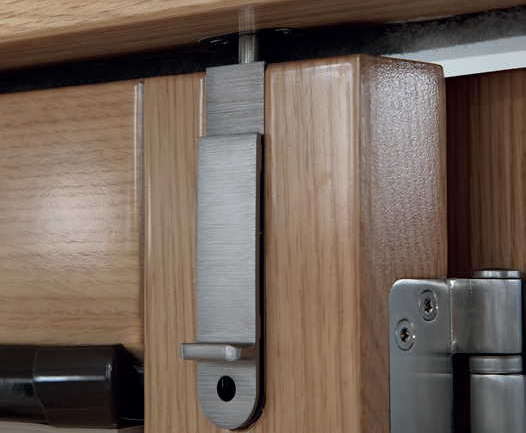 Slide Bolt Installed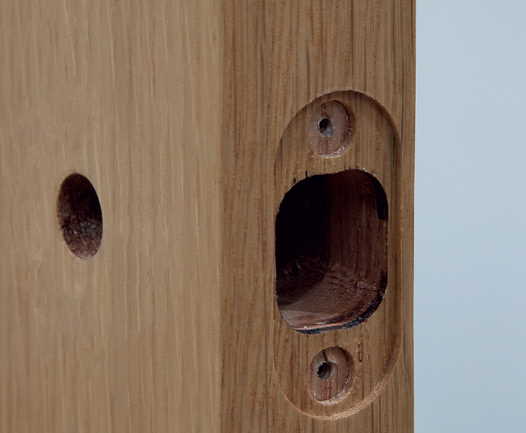 Tubular Latch/Handle Pre-machining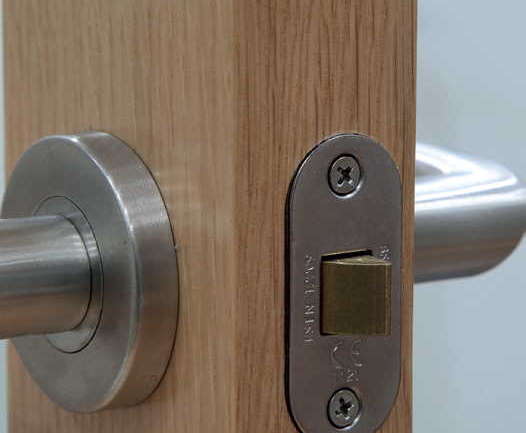 Tubular Latch/Handle Installed
How do standard internal bifold doors compare?
Not very well! Take a look at the components or
instructions for other bi-folding door sets, and you'll
soon see what we mean. Here are a few
of the differences you'll notice:
Poor hard to follow instructions, lacking in detail.
Frames often need to be measured and cut to size before installation - do it incorrectly, and the doors may not operate properly when installed.
Hinges need to be precisely measured and marked on the doors - and in some cases even cut out with a chisel to fit flush.
Slide Bolts are not always supplied - if they're not, it can be difficult and time consuming to know what will work correctly with the door set. They also require routing into the doors using expensive professional tools.
Often you need to source your own tubular mortice latch and keep - which will require marking, drilling and cutting out with a chisel.
You'll need to source all the necessary fittings and drills to secure the frame into the opening.
If you do make any errors while cutting items to size or machining the doors for parts - you could well be charged extra for purchasing replacement parts.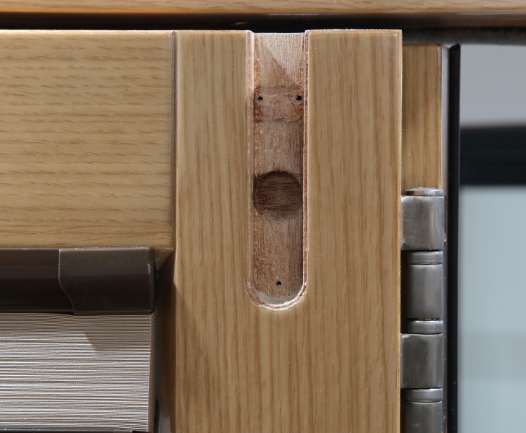 Slide Bolt Pre-Machining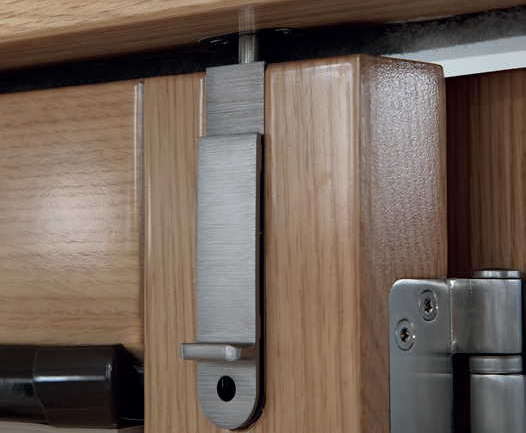 Slide Bolt Installed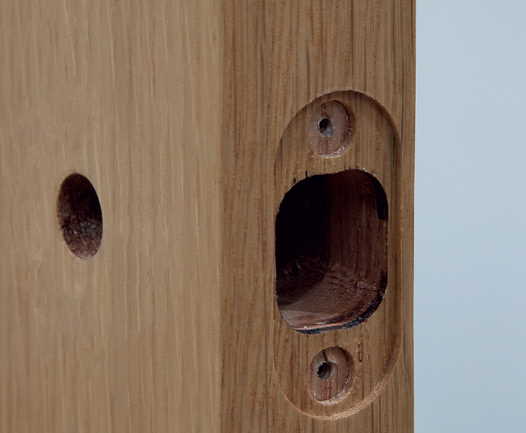 Tubular Latch/Handle Pre-Machining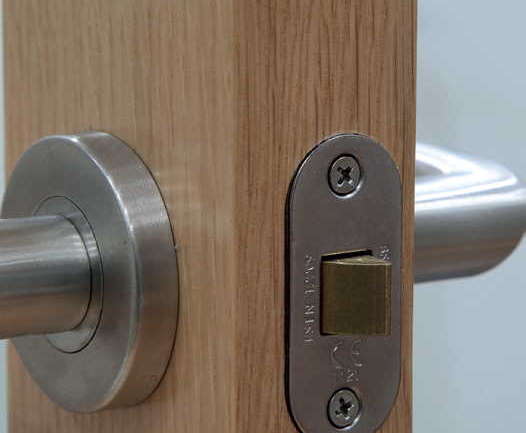 Tubular Latch/Handle Installed
Adjustable Internal Bifold Hardware
When fitted correctly, all of Vufold's internal doors open and close perfectly. Over time certain things may affect how well the doors operate. Settlement or movement within a building and frequent use over a long period of time can result in less than perfect operation.

All internal bifold doors will need fine-tuning at some point in their life. Many standard bifold doors are difficult to adjust and may require a specialist. Vufold uses cutting edge hardware that makes adjusting your door incredibly simple. This hardware is included as standard.

Our Ready‑to‑Assemble Door Sets can be easily adjusted for:
Height
Depending on the range with either an Allen key (Finesse and Edge) or a 14mm spanner and small screwdriver (Inspire). Tools are supplied with the door set.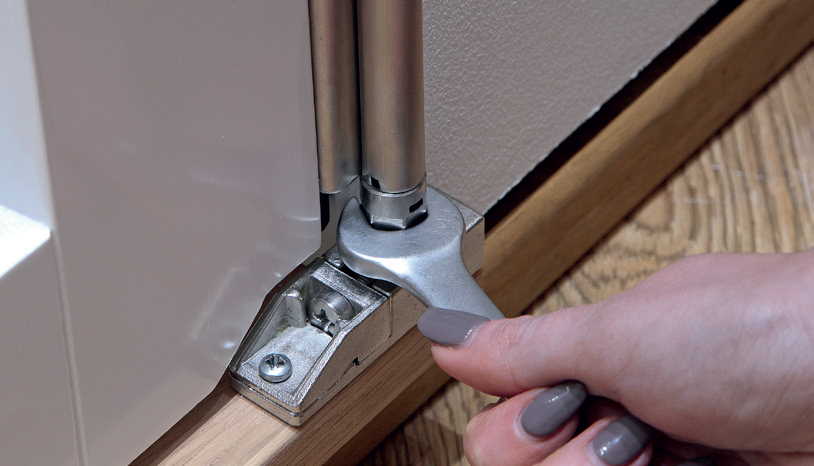 Inspire Height Adjustment
Width
Can be adjusted with a Phillips screwdriver.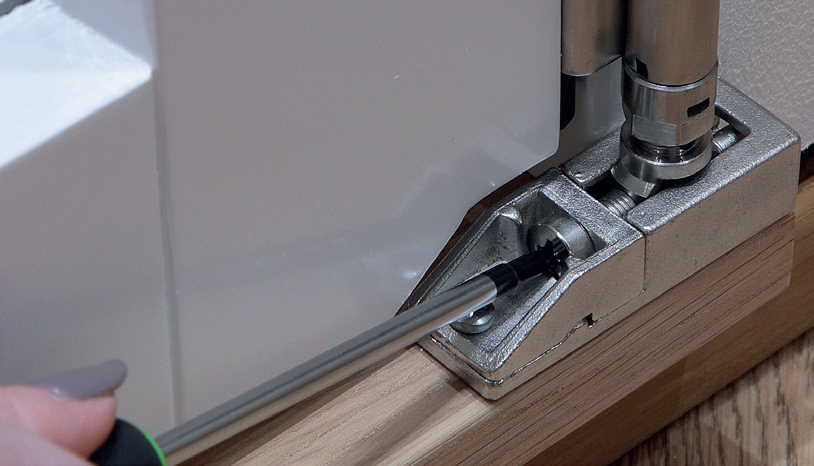 Inspire Width Adjustment
Door Seals
Vufold are unique in supplying various different rubber, brush and polyurethane/foam seals with our Internal doors, these reduce draughts as well as noise transfer between rooms and also prevent annoying light gaps between the doors when closed. All the seals are easily push-fitted into pre-machined grooves in the doors and frames.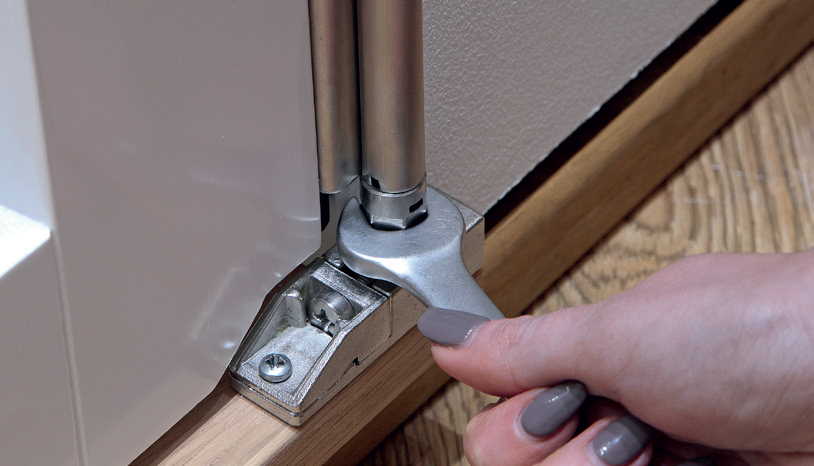 Inspire Height Adjustment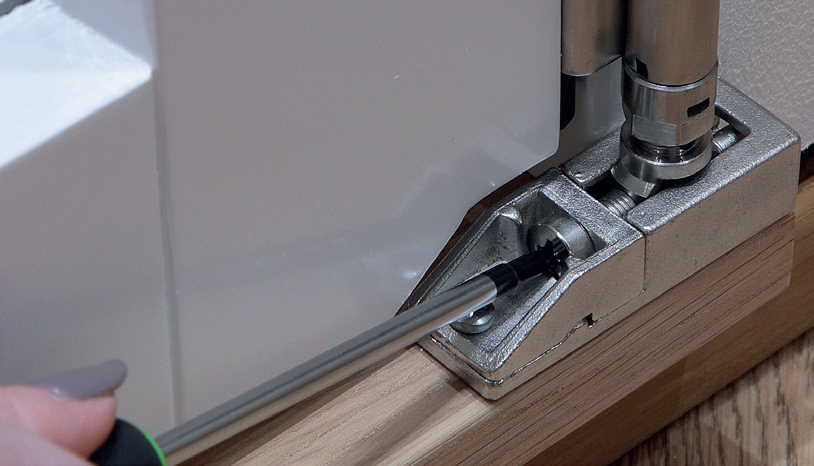 Inspire Width Adjustment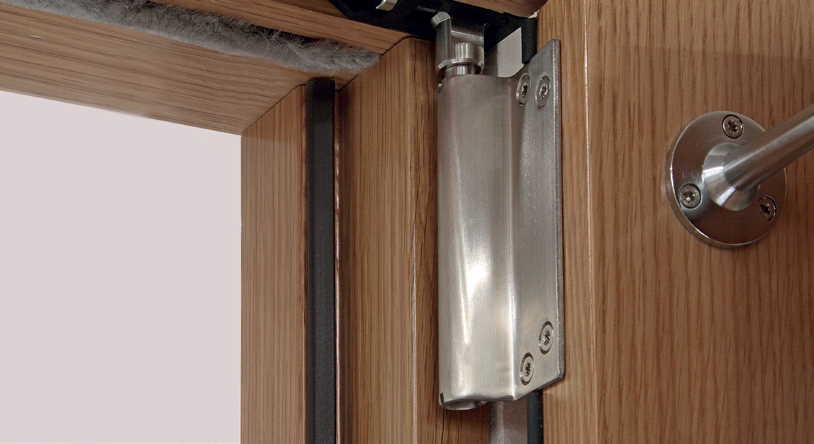 Door Seals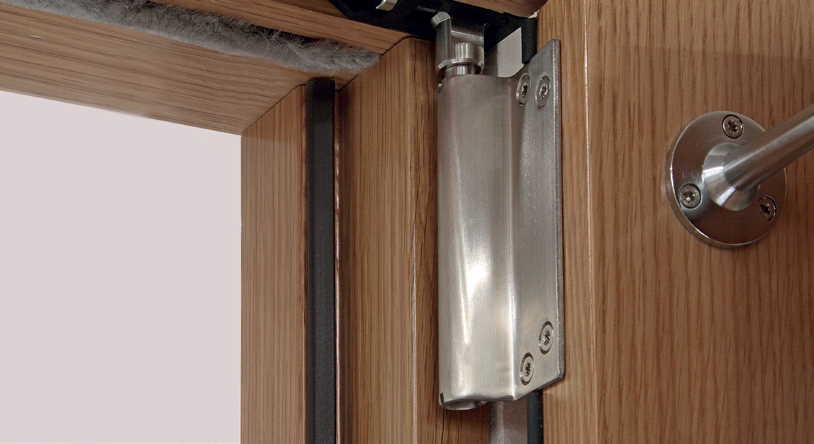 Door Seals
"The second time I have used Vufold bi-folding doors. Very good product with everything needed to fit the doors and frame together along with the associated hinges and equipment."
Gary Bell ★★★★★
The Vufold difference?
As a Ready‑to‑Assemble set, all the components, fixings and instructions you need are included with Vufold doors - even the right size drill bits!
The Ready‑to‑Assemble installation bag:
This is where you really see the attention to detail Vufold puts into every product. The installation kit that comes with your Ready‑to‑Assemble Door Set contains all the fixings and even the drill bits you'll need to fit your bifold doors, including: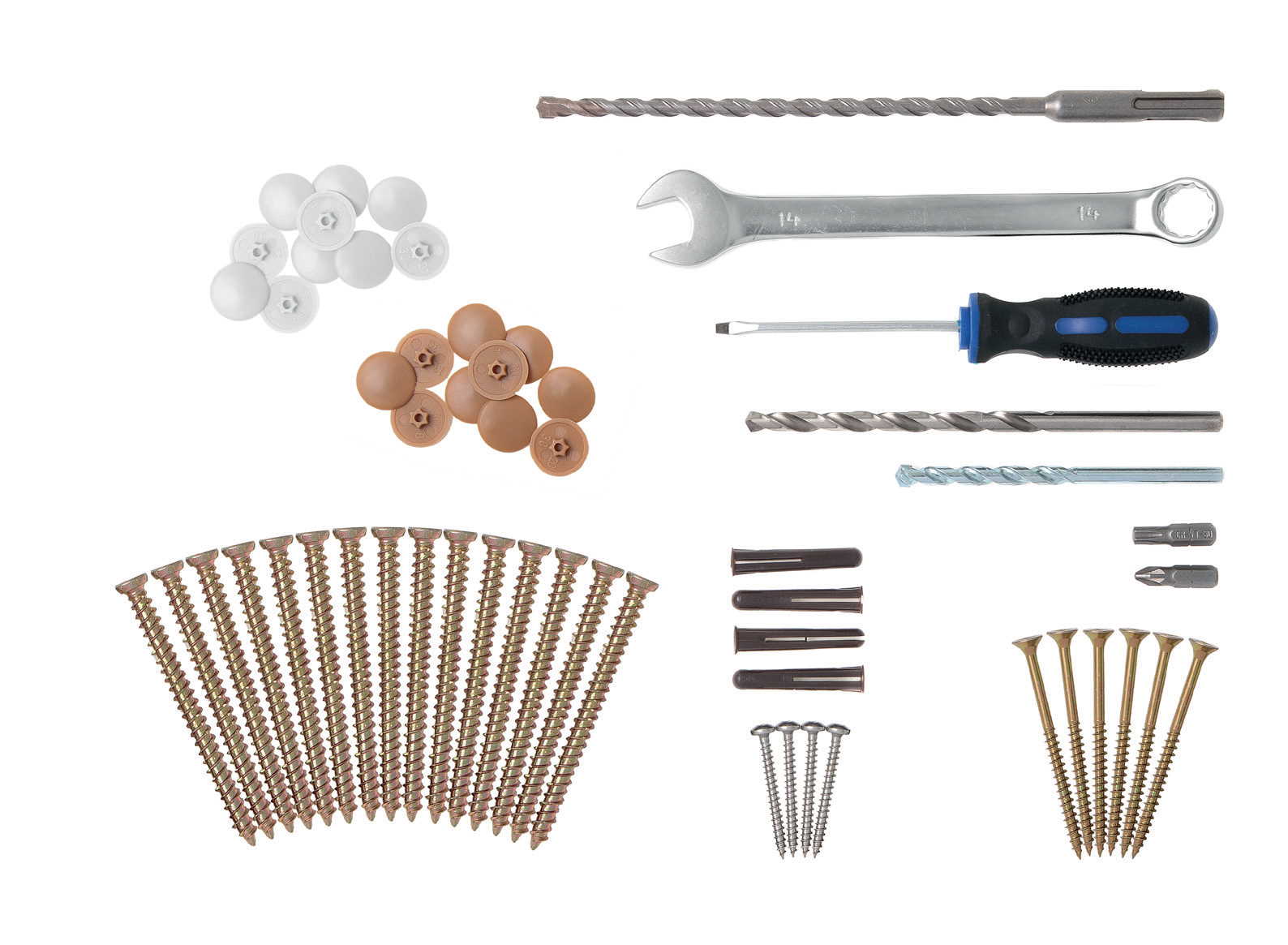 *Inspire Installation Bag
M5 x 70mm Screws Qty 6
Hardened steel direct frame fixings Qty 15
HDS long drill bit 6.5mm x 148mm Qty 1
SDS drill bit 6.5mm x 210mm Qty 1
1/4 Hex T30 insert bit x 1
Cover caps (10 brown, 10 white)
HSS drill bit 7mm Qty 1
M4 x 40mm Screws Qty 4
Plugs Qty 4
Spanner Qty 1
Slotted screwdriver Qty 1
1/4 Hex pozi No.2 insert bit Qty 1
*Inspire installation bag
Having a Ready‑to‑Assemble Door Set makes installation so much easier!
Just look at how many tools (not to mention skills!) you'll need with standard doors, compared with Vufold:
Vufold Doors*
Phillips Screwdriver
Tape Measure
Spirit Level
Drill
*Inspire 1.2m and 1.5m need a wood saw due to the reversibility of the doors
Standard Doors
Allen keys
Screwdrivers
Drill
Tape Measure
Spirit Level
Saw
Hacksaw
Pencil
Rubber Mallet
Chisel
Router
Joinery skills above DIYer
"Great quality product with everything needed to fit it included in the kit... SDS drill, HSS drill, spanner, screwdriver and fixings. What a nice touch."
Howard Bright ★★★★★