Vufold vs Just Doors UK: external bifold doors
Installing a bifolding door can transform your living space by providing huge amounts of natural light and linking areas such as your patio and kitchen together seamlessly.
There's no doubt that external bifold doors are a great addition to your home but, with so many suppliers on the market, it can be difficult to know which brand to choose. In this guide, we'll be comparing Vufold's selection of bifolding doors with Just Doors UK.
---
In this guide:
A quick guide to display the differences between Vufold and Just Doors UK.
Bifold door brands Vufold and Just Doors UK share a few similarities, this section explains more.
There are huge differences between buying a Vufold bifold door and a Just Doors UK bifold door, find out more in this section.
---
Vufold vs Just Doors UK: A quick comparison
 
Vufold
Just Doors UK
Available Materials

Aluminium
Timber
Composite

Available only in aluminium
Standard Size Range
Sightlines
The Vufold aluminium frame provides thin sightlines
Supply an aluminium frame with thin sightlines
Available colours

Wooden bifold doors:

Aluminium bifold doors:

Composite bifold doors:

Black
Red
Green
Blue
White

Glazing
Double and triple glazing options available
Double glazing only
Thermal efficiency

Vufold's best U-value is from the Ultra composite bifold doors range, offering a U-value of 1.0 W/m2k.

Just Doors UK does not specify a U-value. Generally, aluminium frames with double glazing offers a U-value of around 1.4 – 1.5 W/m2k.
Security
>Doc-Q multipoint locking system
Multipoint lock system
Installation
Doors are ready-to-assemble and can be installed by anyone with DIY knowledge
Door can be installed via DIY, but a ready-to-assemble package is not available
Delivery/lead time
Can be delivered in three days with free delivery
4-5-week lead time due to Covid-19. Delivery times are currently unknown
Bespoke availability
Standard and bespoke sizes available
Standard door sizes offered - can be customised but are not fully bespoke
Guarantee/Warranty
10 or 15-year warranty as standard depending on the type of door purchased
10-year profile warranty
Price range
Between £1,399 - £5,999 depending on size and materials
Between £1,500 - £3,750
---
Vufold vs Just Doors UK: Main similarities
Vufold and Just Doors UK are leading bifold door manufacturers, and their products have some similarities.
One of these is similar security systems. Both bifolding door brands use a multipoint lock system to provide maximum security. This system bolts the door into the frame and locks at multiple points at the turn of the key.
Another similarity is that both doors can be installed on-site by customers with DIY knowledge. However, Just Doors UK does not provide the comprehensive installation package that Vufold does.
The key differences between Vufold and Just Doors UK
Despite a few similarities, these two bifolding door brands have some major differences that it's important to be aware of before choosing the supplier for you.
---
Guarantee
Firstly, is the guarantee. Vufold provides a 10 or 15-year guarantee on all bifold doors. However, Just Doors UK only provides a 10-year guarantee. Long guarantees prove that the company is confident in the quality of the doors supplied and their ability to last well.
---
Thermal efficiency
Another key difference is the thermal efficiency of the doors. Vufold bifold doors provide U-values as low as 1.0 W/m2K, while the lowest U-value Just Doors UK can offer is 1.8 W/m2K.
The U-value of a surface refers to its ability to transmit heat and is measured in watts per square metre kelvin. Lower numbers mean that less energy is transmitted from the bifold door in any given amount of time.
This means that bifolding doors with low U-values, such as those provided by Vufold, are more efficient and can help to save on energy bills. The thermal efficiency is an important factor to take into consideration when installing large glass doors within your home whether its bifold, sliding or French doors.
Range of materials

The range of materials offered is a key factor setting Vufold and Just Doors UK apart. A Vufold door is available in the following materials:
These options provide a huge amount of choice for a range of styles and tastes. As a customer, it allows you to weigh up the pros and cons of each material and choose the one that is best suited to your home.
On the other hand, Just Doors UK only provides aluminium doors which means less choice for customers.
---
Door sizes
The size options available from Vufold and Just Doors UK also differ. Vufold offers a wider array of doors in larger sizes, meaning more choice and flexibility for customers. While Just Doors UK's doors have a cheaper price range, this is because the sizes they offer are smaller.
---
Delivery times
Vufold is able to provide a short and fast delivery time. Bifold doors can be delivered in three days with free delivery, allowing installation to begin straight away.
On the other hand, Just Doors UK have a longer delivery time of 4-5 weeks due to the pandemic which could lead to delays in the installation of the doors.
In addition, when delivered, Vufold doors are provided with a comprehensive pack which includes easy to follow instructions and the equipment required for installation. This means that anyone with DIY skills can install the doors themselves.
Just Doors UK's bifold doors can also be installed at home by a competent DIYer but the package is not as comprehensive as Vufold.
---
Bespoke options
A final key difference between the brands is the option of bespoke designs. Vufold can offer bespoke bifold doors to meet customer's exact requirements.
However, Just Doors UK only offer standard door sizes which means that less choice is available.
When selecting bifold doors, the various suppliers should be researched thoroughly to make sure you select the best option and the best quality doors for your requirements. To find out more about Vufold's extensive range of durable, stylish and energy-efficient external bifold doors, click here.
Vufold's team of experts is always on-hand to offer further support and advice to help you choose the right doors for your home. Please contact us today to find out more.
---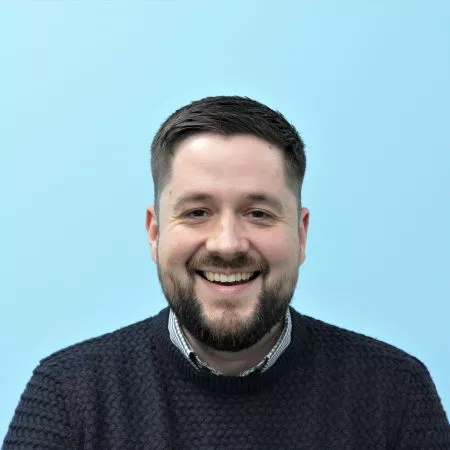 Author:
David Ross - Sales Manager
About David Ross
David has over 20 years' experience in the glazing industry across a variety of roles. He joined Vufold in 2012 and his mission is – 'to make buying windows and doors as easy and stress free as possible'. He is committed to constant improvement and was instrumental in creating our innovative direct-to-consumer e-commerce platform to help grow and expand the business.
Read more about David Ross
---