Vufold vs Folding Doors 2U external bifold doors
Vufold and Folding Doors 2U are two of the UK's leading manufacturers of bifold doors. While both companies offer high-quality products, there are some crucial differences between Vufold's products and Folding Doors 2U's, some of which may be dealbreakers for discerning buyers. Bifolds are an investment into your home designed to last for many years, and the cost of high-quality doors reflects this - which is why it's so important to invest in the best doors for your home.
Read on for an in-depth comparison of these two manufacturers' product ranges, including a look at the primary similarities and difference between Vufold and Folding Doors 2 U's external bifold doors.
---
In this guide:
An 'at-a-glance' table designed to showcase the main similarities and differences between both brands.
A quick look at the main similarities between Vufold and Folding Doors 2U
A deep dive into the differences that separate both brands and why you need to consider them.
---
 
Vufold
Folding Doors 2U
Available Materials

Aluminium
Timber
Composite

Price range
Customers must ask for a quote to get a price
Size range

1.8m - 6m standard
Bespoke service available (up to 12m)

Only supply bespoke folding doors, which means there is no standard size range available
Sightlines
123mm for aluminium models
Aluminium models available but exact sightlines not indicated
Glazing
Double and triple glazing available
Double glazing only
Security
Cylinderless multipoint locking system
Multipoint locking system
Thermal efficiency
Ultra range offers U-value as low as 1.0 W/m2k
Typical U-value of 1.3 - 1.5 W/m2k
Available colours
Timber:


Oak (finished or unfinished)
Anthracite grey
Traffic white

Aluminium:

Anthracite grey
Hipca white
Jet black
Grey outside/white inside

Composite:

Grey outside/oak inside
White outside/oak inside

Bespoke service:
RAL colours
Guarantee
15-year guarantee
10 year
Ready-to-assemble?
Yes
No
DIY installation
Yes by a competent DIYer
Yes but considered more complicated
Delivery time
From 3 days
Between 15 – 40 days
Bespoke option?
Offers a bespoke service as well as standard bifolds
Only offer bespoke
---
While both Vufold and Folding Doors 2U are both respected suppliers, they offer very different products. However, they do share some common similarities.
Similarities between Vufold and Folding Doors 2U include:
Both companies offer bespoke bifold doors, although Vufold also offers standard size doors
Both companies work in timber and aluminium
A range of colours available
Both Vufold and Folding Doors 2U offer double glazed glass as standard (although Vufold also offer triple glazing)
Both companies use a multipoint locking system for enhanced security
What are the most significant differences between Vufold and Folding Doors 2U bifold doors?
Looking at the differences between Vufold and Folding Doors 2U will showcase the right supplier for you. There are several major differences between both brands, so you should ensure you understand them before making a purchase.
---
Guarantee
Vufold offers a longer guarantee of 15 years compared to Folding Doors 2U's 10 year warranty. Not only does this offer added security, but it's also a good indication of company confidence in the quality of the bifold doors.
---
Price
Vufold offers several ranges at fixed sizes and costs, meaning that customers can appropriately budget for their bifold doors. Prices range from just £1,489, meaning you can purchase excellent quality bifolds at affordable prices. Quotes can be created for bespoke options as well, meaning the choice is yours, depending on your needs.
Folding Doors 2U requires all customers to supply further specifications and requirements to receive a price quote. Bespoke services are often much pricier than standard sizes and prices.
---
Ready to assemble doors
Vufold doors are considered ready to assemble. This means they are pre-machined and ready-to-assemble from the moment of delivery on site. There are several benefits to a ready-to-assemble door, including:
Quick on-site installation
High-quality operation due to rigorous testing
No specialist equipment required
Everything is pre-machined so cutting is not required
No hidden costs
DIY friendly
All hardware and drill bits are included in an installation bag, so you don't have to source the parts yourself. Included in the installation bag is:
Hinges
Tracks
Hardware
Glazing
Fixings
Drill bits
DIY friendly
One of the significant benefits of a ready-to-assemble door is that any competent DIYer can install it. Easy-to-follow instructions are included to ensure a quick process. All the required hardware is included and designed specifically for the bifold door you purchased – ensuring easy operation. The major benefit is that this can save you money as you don't need to utilise a tradesperson for installation. Even if you did prefer to use a professional, the ease and speed of installation would reduce the installation time and reduce costs.
---
Thermal efficiency
Thermal efficiency should be a top priority when purchasing an external bifold door. A thermally efficiency bifold door ensures minimum heat is lost from a room. This means that rooms can remain at a reasonable temperature without excessive energy consumption (saving you money).
The Vufold Ultra range offers a U-value of just 1.0 W/m2K, one of the lowest on the market. The lower the U-value, the more thermally efficient the material. A U-value of 1.0 W/m2K means that you can rest in the knowledge that your bifold offers on the best thermal efficiencies around.
Vufold offers both double and triple glazing, ensuring excellent thermal efficiency, no matter the door.
Folding Doors 2U offers an average range of 1.3 - 1.5 W/m2K. The difference may not seem like much but every little counts when it comes to thermal efficiency!
---
Delivery
Vufold offers some of the fastest deliveries on the market, with the Status Express range and timber bifold doors taking just three days to be delivered. These deliveries can delivered straight into the required room for easier installation. You can also collect from a Vufold warehouse with just 24 hours' notice – meaning any last-minute jobs are made possible!
Folding Doors 2U only offer bespoke bifold doors, which mean the lead time can take up to 40 days (5 weeks) to arrive. If you are planning far enough in advance, this may not be an issue. However, those who want to get the job complete in a faster time should look to purchase a Vufold door.
---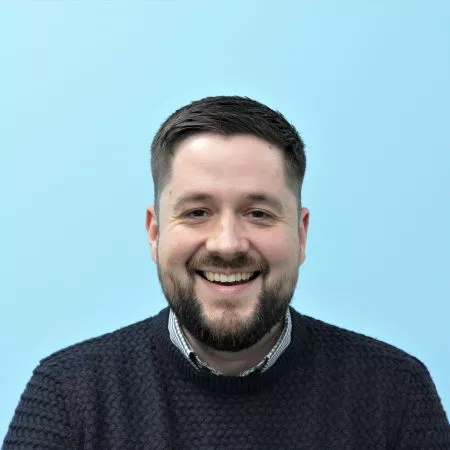 Author:
David Ross - Sales Manager
About David Ross
David has over 20 years' experience in the glazing industry across a variety of roles. He joined Vufold in 2012 and his mission is – 'to make buying windows and doors as easy and stress free as possible'. He is committed to constant improvement and was instrumental in creating our innovative direct-to-consumer e-commerce platform to help grow and expand the business.
Read more about David Ross
---