Vufold vs Express Bi-Folding Doors: external bifold doors
Bifolding doors are a fantastic addition to your home. They create a sense of space in even the smallest property and bring an abundance of natural light to your living areas. Whether you are looking for aluminium, timber or composite bifold doors, there will be critical considerations to be taken into account before you make your final decision.
Two popular bifold door suppliers are Vufold and Express Bi-Folding Doors. This guide showcases the main differences and similarities between the two brands to help you choose a quality product from a company that meets your needs.
---
In this guide:
An 'at-a-glance' table comparing Vufold and Express Bi-Folding Doors
A quick list of the main similarities between both brands
A deep-dive into the major difference between Vufold and Express Bi-Folding Doors
---
Vufold vs Express Bi-Folding Doors: a summary
Feature
Vufold External Bifold Doors
Express External Bifold Doors
Available materials
Aluminium, timber, composite
Aluminium
Price range (standard sizes)
£1399 - £5,999
Custom made so no price available. Bespoke doors usually attract a significant premium
Size range
1.8m – 6m
1.8m – 7.5.m
Sightlines less than 125mm?
Yes
Yes – but only on premium ranges
Glazing
Double or triple glazed
Double or triple glazed
Thermal efficiency*
U value as low as 1.0 W/m2k
U value as low as 1.0W/m2k
Door operation

Top-hung (timber)
Bottom-rolling (aluminium)

Bottom-rolling
Security

Cylinderless multi-point locking system featuring: 3-point lock designed to meet the requirements of PAS24, BS 6375
3x internal lockable bottom slide bolts
3x internal top slide bolt
Laminated glazing

Multilocking system to PAS24 and BS6375.
Additional bolts can be included on request

Colours/finishes available
Timber:


Oak (finished or unfinished)
Anthracite grey
Traffic white

Aluminium:

Anthracite grey
Hipca white
Jet black
Grey outside/white inside

Composite:

Grey outside/oak inside
White outside/oak inside

Bespoke service:
A range of RAL colours to choose from
Are blinds available
Yes – perfect fit or integral
Yes – integral
Guarantee/Warranty
10 – 15 years
10 years
Ready-to-assemble?
Yes – any competent DIYer could install a Vufold bifold
Not recommended
Delivery
As little as 3 days
Several weeks
Bespoke options available
Yes
Yes
---
* low U-value means high thermal efficiency
**other colours are available at a premium
---
What are the main similarities between Vufold and Express Bi-Folding Doors external bifolds?
Vufold and Express have several commonalities that are good indicators of a quality product that will be perfect for your home.
Available in a range of colours
Available in a range of sizes including made to measure options
Security locks tested to PAS24
Double or triple glazing available
What are the main differences between Vufold and Express external bifold doors?
Transparency and value
One of the most significant differences between Vufold and Express are the choices they offer you. Vufold offer both convenience and transparent pricing in a range of ready-to-assemble products, as well as the flexibility of bespoke design.
Express only offer a custom made product - the practicalities of this policy can mean customers are saddled with long lead times and surprisingly high costs.
Having a good range of ready-to-assemble products alongside the freedom of commissioning a bespoke design means that Vufold offers you the option to choose the product that meets your needs in terms of style, price, and delivery.
---
Guarantee
While Express Bi-Folding Doors offer a reasonable 10-year guarantee, Vufold goes the extra mile and have the confidence to provide an impressive 15-year warranty on their Status and Supreme ranges. This extended guarantee provides peace of mind and assurance of quality.
---
---
Delivery time
Vufold offers a choice of bespoke or standard size bifold doors, meaning there is a choice of door no matter your requirements. The benefit being that delivery times can be as short as three days with the Vufold aluminium bifold doors, timber bifold doors and oak bifold doors ranges.
Due to the bespoke nature of Express bifolding doors, lead times can take a matter of weeks.
---
Installation
Vufold bifold doors are considered ready-to-assemble door sets. This means the doors can be easily assembled on-site and in a reasonable amount of time.
The main benefits of a ready-to-assemble door are:
Easy-to-follow instructions included
All hardware and drill bits included
Only basic tools need to be sourced
No specialist required if you are a competent DIYer
No hidden costs
Perfect operation
In comparison, Express Bi-Folding Doors state that their doors are not easy to install and "would never recommend a DIY installation". This means a professional tradesperson will need to be hired, which will increase costs.
---
Security
Vufold and Express Bi-Folding Doors take security seriously, with both companies offering exceptionally high-security features such as multi-point locking systems and triple glazing.
Vufold ensures that criminals cannot bump or snap the cylinders of your bifold handle (a common technique) by supplying a cylinderless multi-point locking system on composite and wooden bifolds. Additional security extras such as integral locks and laminated glazing mean you can have bifold doors that offer some of the best security features available.
---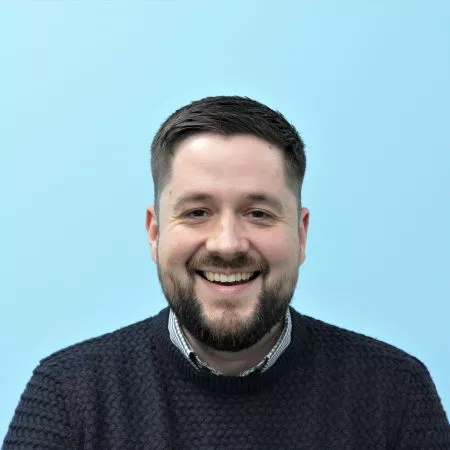 Author:
David Ross - Sales Manager
About David Ross
David has over 20 years' experience in the glazing industry across a variety of roles. He joined Vufold in 2012 and his mission is – 'to make buying windows and doors as easy and stress free as possible'. He is committed to constant improvement and was instrumental in creating our innovative direct-to-consumer e-commerce platform to help grow and expand the business.
Read more about David Ross
---