Vufold vs Climadoor: External bifold doors
When choosing the perfect external bifold doors, there are several considerations to be made: material, sightlines, thermal efficiency and security measures, to name a few.
Two popular bifold door suppliers are Vufold and Climadoor. Both offer top quality external bifold doors. However, their products are very different in terms of style and quality.
This guide compares both brands by important considerations so you can make the right choice for you.
---
In this guide:
A comparison table that showcases the main differences between Vufold and Climadoor external bifolds.
Vufold and Climadoor share some basic similarities, this section details what they are.
Vufold and Climadoor offer very different products, find out more in this section.
---
Vufold vs Climadoor external bifolds: an overview
 
Vufold
Climadoor
Available Materials

Aluminium
Hardwood
Composite

Standard Size Range

1.8m – 6m
Larger sizes available with bespoke service

1.8m - 4.8m
Up to 3.6m only for uPVC

Sightlines
As low as 123mm on aluminium ranges
Thin sightlines on aluminium models
Available colours
Timber:

Oak (finished or unfinished)
Anthracite grey
Traffic white

Aluminium:

Anthracite grey
Hipca white
Jet black
Grey outside/white inside

Composite:

Grey outside/oak inside
White outside/oak inside

Bespoke:
Aluminium: Wooden: uPVC:
Glazing
Double and triple glazed
Double glazing only
Thermal efficiency
As low as 1.0 W/m2k
Lowest U-value is 1.3 W/m2k
Security

Multipoint lock system as standard
Cylinderless lock systems available for wood and composite doors

Multipoint lock system
Suitable for DIY Installation?
Yes – installation is straightforward for the competent DIYer

No
Aimed at professional installation

Delivery/lead time
From 3 days

3-5 days delivery
Kerbside delivery only

Bespoke availability
Yes

No
Only standard sizes are available

Guarantee/Warranty
Up to 15 years for aluminium bifolds

Up to 10 years
Only 2 years on some wooden options

Price range
£1119 to £4799
---
Similarities between Vufold and Climadoor external bifolds
Vufold and Climadoor share a few basic similarities, including:
Each range is available in wood, which is perfect for achieving a nautral style
Both offer double glazing options for the glass
Multipoint locking systems are available for both
Range of finishes available for different materials
---
Differences between Vufold and Climadoor external bifolds
There are several important distinctions between external doors offered by Vufold and Climadoor. These differences will help you decide what your priorities are when choosing your external bifold door.
---
Warranties
When you are ready to purchase your bifold door, you want some assurances of quality. One of the best ways to find out the quality of a bifold door is to check the warranty. The longer the warranty, the more likely the door will last a reasonable amount of time.
Another benefit of longer warranties is that it reveals the supplier's confidence in their product. If they are offering warranties above and beyond standard lengths, you know their product is designed to last. Vufold offers a 15-year warranty on their aluminium external bifold doors, giving you extra peace of mind.
The maximum warranty Climadoor offers is a 10-year guarantee, with some guarantees being as low as 2 years on some wooden bifolds.
---
Materials and styles
Both Climadoor and Vufold offer aluminium and wooden bifold doors, though Vufold offers a much wider selection of colours. For wooden bifolds, you can choose between a prefinished oak or unfinished oak (which allows you to stain the wood to any colour). For bespoke orders, Vufold can supply bifolds in any RAL colour.
Composite doors offered by Vufold are a great way to merge two styles - giving you the classic oak finish on the interior (and excellent thermal efficiency!) and the durability of aluminium on the external side.
While Climadoor also offers a budget option with uPVC doors, these are often cheaper looking, are less durable and lack customisation. The uPVC doors cannot be painted, which means the colour you choose will be what you see for the life of the doors.
When researching external bi-fold door options, make sure you also consider any sightlines. This is the size of each panel's frame or the parts that will block your line of vision. Aluminium doors often have the thinnest sightlines, with Vufold offering sightlines as thin as 123mm!
---
Ease of installation
Climadoor bifolds are designed to be installed by a professional tradesperson. This will obviously increase your cost and can delay the installation process.
Vufold supplies 'ready-to-assemble doors sets' for easy installation. As the name suggests, RTA doors are ready to be assembled on-site the moment they arrive:
Doors are pre-machined meaning no specialist equipment is required.
All hardware and drill bits are included
Straightforward instructions included
Only basic tools need to be sourced
RTA doors can be installed by any competent DIYer, saving you money!
---
Standard sizes and bespoke bi-fold doors
Both Vufold and Climadoor offer sizes starting at 1.8m, but Vufold's standard sizes cover more range, offering up to 6 metres compared to Climadoor's 4.8 metres. This means whether large or small, Vufold's standard sizes will likely suit your needs.
However, not all door openings will match a standard size. Vufold's bespoke service is perfect if you're renovating an older property with non-standard door sizes or building an extension and want a uniquely styled bifold door.
---
Thermal efficiency
Thermal efficiency is essential as it reduces the amount of energy required to keep rooms at a normal temperature. Both Vufold and Climadoor offer double glazing as a minimum, ensuring decent thermal efficiency.
However, the difference between U-values reveals the real difference between Vufold and Climadoors' thermal efficiency. Vufold's composite bifold doors offer triple glazing and U-values as low a 1.0 W/m2k - one of the best U-values on the market.
---
Conclusion
Choosing the right bifold door for your home is more than just looking at a price tag. You should look for a bifold door that offers:
Longevity
Quality
Style
Thermal efficiency
Vufold can offer all these and more. Take a look at our full range of external bifold doors today!
---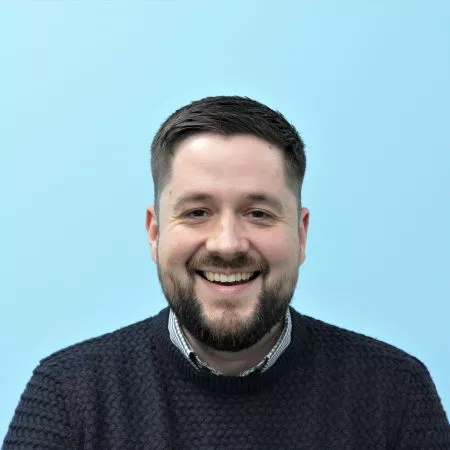 Author:
David Ross - Sales Manager
About David Ross
David has over 20 years' experience in the glazing industry across a variety of roles. He joined Vufold in 2012 and his mission is – 'to make buying windows and doors as easy and stress free as possible'. He is committed to constant improvement and was instrumental in creating our innovative direct-to-consumer e-commerce platform to help grow and expand the business.
Read more about David Ross
---