Vufold vs Everest: external bifold doors
Offering great thermal efficiency, security, stunning views and a bright, open space, bifold doors can provide the perfect addition to your home. Whether you're looking for wooden, aluminim or composite bifold patio doors, choosing the right doors and the right supplier will help you get the most out of them and the benefits they can offer.
Two popular bifolding door suppliers are Vufold and Everest. Both companies offer elegant external folding doors but, it's important to consider the benefits and options provided by both before purchasing your folding doors.
---
In this guide:
A comparison table showing the main similarities and differences between Vufold and Everest's ranges of external bifold doors.
Vufold and Everest's ranges of bifold doors offer a few key similarities, find out more in this section.
Vufold and Everest offer different ranges of bifold doors, this section details the key differences.
---
Vufold vs Everest external bifold doors: A summary
 
Vufold
Everest
Available Materials

Timber
Aluminium
Composite

Aluminium only
Standard size range
1.8m – 6m standard
1.8m – 6.4m
Available colours
Timber: Aluminium: Composite:

White
Charcoal grey
Battleship grey
Black
Brown

Glazing
Double and triple glazing available
Double glazing only
Thermal efficiency
Vufold's best U-Value is from the Ultra composite bifold doors range with a u-value of 1.0 w/m2k
Everest's most thermally efficient bifold door has an average u-value range of 1.5 w/m2k-2w/m2k
Security

Multi point locking system
Safety glass

Multi point locking system
DIY Installation
Yes, by a competent DIYer
Must be fitted by an Everest installer which comes at an extra cost
Delivery/lead time
Within 3 days with free delivery
Doors will be installed 4-6 weeks after ordering
Bespoke available?
Bespoke service available alongside standard bifold sizes
Standard sizes only
Guarantee/Warranty
10 or 15-year warranty, depending on the door range purchased
10-year warranty
Price range
£1,399 to £6,389
Request a quote for exact prices
---
Vufold vs Everest: What are the main similarities?
Both door manufacturers share a few common similarities including:
Doors available in a range of sizes
Excellent security features with multipoint locking systems
---
What are the key differences between Vufold and Everest bifold doors?
Aside from the similarities, there are some key differences between these bifold door brands which should be taken into consideration when choosing a bifold door supplier to purchase from.
---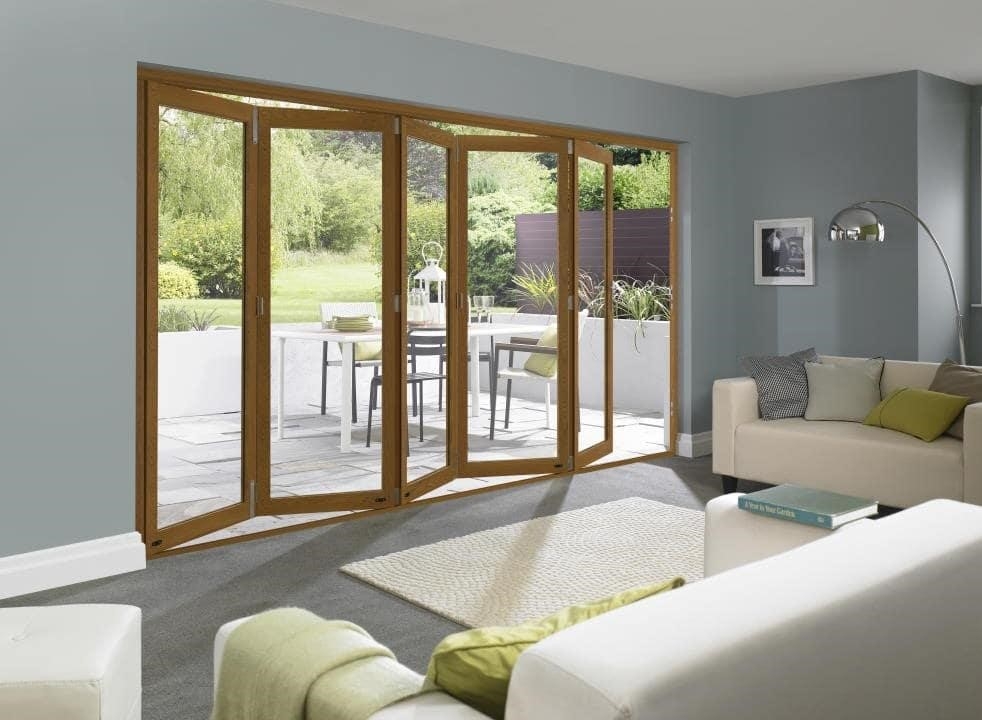 ---
Available materials
The first consideration when choosing a bifold door supplier is the materials available. Vufold supplies bifold doors in a number of materials including:
This selection means you can choose a material to suit your needs and home.
The wooden doors are also available as pre-finished oak doors and unfinished oak doors which provides you with even more options and helps you to match the existing décor of the room in which they're installed or to match the style of your home's existing windows or internal doors.
Vufold's aluminium range of bifold doors offer slim aluminium frames which offer maximum glass surface to provide the best sightlines.
Everest only supply aluminium bifold doors which means the range of options is more limited.
---
Guarantee
Another major difference between the two brands is the guarantee offered. Vufold's ranges of timber and composite bifold doors have a 10-year guarantee and the Aluminium ranges come with a 15-year guarantee.
Everest provides a 10-year guarantee across their full range of aluminium doors.
Not only does the guarantee give you additional peace of mind, it's also a good indication of the company's confidence in the quality of their bifold doors. With long product guarantees, you can be assured that your new patio doors will offer long lasting efficiency and durability.
---
Glazing options
Vufold offers both double and triple glazing options, while Everest only offers double glazing.
Triple glazing has a few key advantages over double glazing. It reduces noise while creating a warmer home. Triple glazing can increase the thermal efficiency of your home, resulting in lower energy bills and improving your living space. It can also help to reduce condensation and the glass is harder to break which offers added security against intruders. Security is a key concern for homeowners who are looking to install bifold doors or any other glass patio door so the type of glazing is a key consideration.
---
Thermal efficiency
The two bifold door brands differ in their thermal efficiency. Vufold bifolds have a lower U-value which means much better insulation and is particularly important when considering a new external door for your home.
The U-value refers to the rate of transfer of heat through a structure divided by the difference in temperature across that structure. The better insulated a structure is, the lower the U-value will be.
When installing glass doors in your home, the thermal efficiency of both the glass and the frames can have an impact on the temperature in your home so making the right choice will ensure you have a comfortable living space all year round as well as enjoying the abundance of natural light bifold doors offer.
---
Lead times
A Vufold bifold door can be purchased online and will arrive in three days, ready for installation. Anyone with good DIY knowledge can install Vufold's range of bifold doors.
The doors are provided with easy-to-follow instructions and no complicated 'toe and heeling' of the glass is required. This means that time and costs are reduced through quicker installation on-site.
With Everest doors, you must first apply for a quote on the website before ordering bifold doors. This can mean longer delays between researching and receiving your doors. Everest doors must also be fitted by an Everest installer, which can increase the overall price.
---
Bespoke options
In addition to standard sizes, Vufold also offers bespoke bifold doors. This means they can be individually designed to fit your home or patio perfectly and match your tastes and exact specifications. The right bifold door can transform your inside and outside space so choosing something that suits your needs exactly will help you to get the maximum enjoyment from your new doors.
With Everest, only standard sized doors are available.
Vufold's ranges of bifold doors offer all of these benefits and more. Click here to view our full range of external bifold doors.
---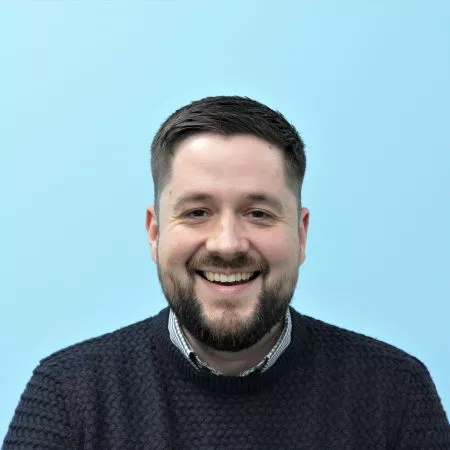 Author:
David Ross - Sales Manager
About David Ross
David has over 20 years' experience in the glazing industry across a variety of roles. He joined Vufold in 2012 and his mission is – 'to make buying windows and doors as easy and stress free as possible'. He is committed to constant improvement and was instrumental in creating our innovative direct-to-consumer e-commerce platform to help grow and expand the business.
Read more about David Ross
---