Vufold vs Just Value Doors: Comparing front doors
---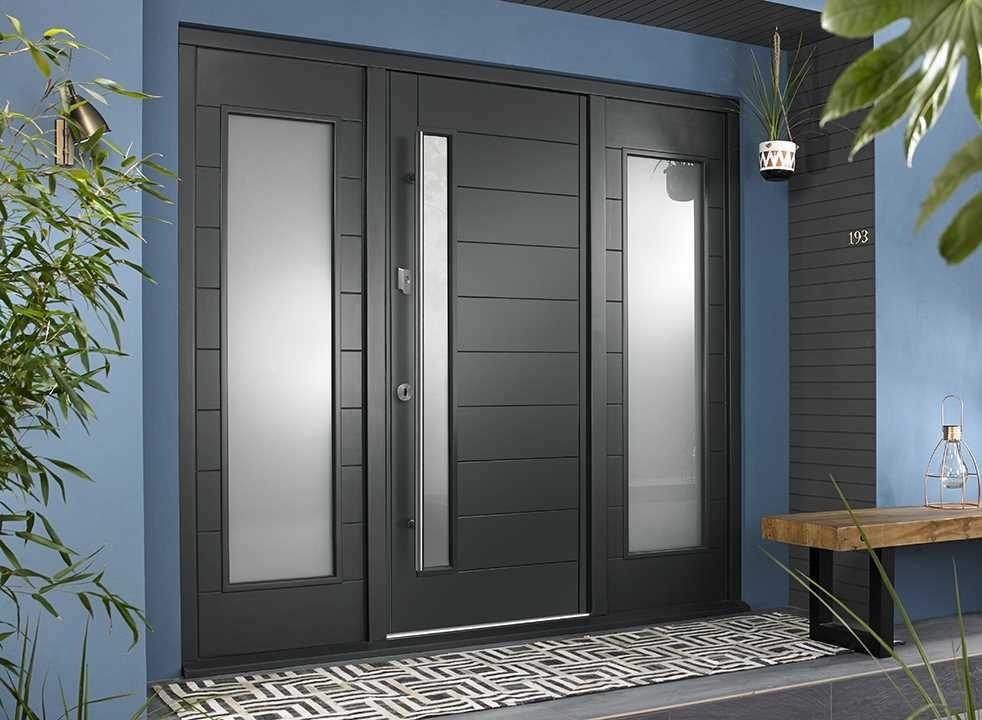 ---
If you're looking for a new front door for your home, the number of choices available can be overwhelming.
With so many factors to consider when buying a front door including style, colour, materials, budget, security, thermal efficiency and hardware, it can be hard to know which manufacturer to buy from.
In this guide, we will help you select the perfect front door by comparing Vufold's Ultimate front doors range with composite front doors from Just Value Doors.
---
---
Front doors by Vufold and Just Value Doors: Summary
 
Vufold
Just Value Doors
Size range

1981mm x 762mm
1981mm x 838mm
2032mm x 813mm

1979-2089mm x 836-1013mm.

Available finishes
Three-layer microporous factory finish in Natural Oak or Anthracite Grey.

Wood-grain effect outer skin or colour bonded custom colour.

White
Red
Green
Blue
Black
Oak
Rosewood
Sage
Cream or grey as standard
8000 custom RAL colours available

Door operation
Open in when purchased with frame kit, open in or out when fitted in an existing frame, hinge left or right.
Open in or out, hinge left or right.
Installation

Comprehensive instruction manual and touch-up kit provided.

Recommended being installed by a skilled professional.

Pre-hung in the outer frame and be ready to fit upon arrival. Hardware and locks pre-fitted.

Recommended being installed by a skilled professional.

Fitting
Prices
From £479.
From £594.
Delivery
Free.
£45.
Lead time
Three working days.
Three to five weeks.
Guarantee
10 years against manufacturing defaults.
10 years .
---
The main differences between Vufold and Just Value Doors front doors
Construction
Vufold's Ultimate front doors are made from of a number of different layers. Their cores have a laminated veneer lumbar structure with insulating foam which helps to prevent heat loss. Extra-wide solid hardwood lipping allows the doors to be trimmed to size if needed.
The inner core of the door is covered in a sheet of five-layer cross-grained hardwood which is incredibly tough and durable. The door is then factory finished with a flexible, three-coat, microporous wood finish. This coating works to protect the wood and provide a sleek finish.
Just Value composite doors are constructed from a hardwood timber sub-frame before being filled with a high-density composite foam to form an insulating inner core. A tough outer skin with a woodgrain effect is then applied to the door and colour bonded to prevent scratches and marks from becoming too noticeable.
The foam core makes the doors thermally efficient, but the lack of additional strengthening hardwood layers make Just Value composite doors less durable and secure than Vufold doors.
---
Glazing
Vufold's front doors are available with frosted glass panels that have 21mm, toughened safety double glazing as standard.
Just Value glazed doors also feature double glazing as standard with an option to add a thermal upgrade at an extra cost, including argon gas, warm edge spacer bars and low emissivity film to improve thermal efficiency.
---
Thermal efficiency
Vufold Ultimate doors provide a U-value of 1.6 W/m2K when fitted with a Vufold frame kit.
Just Value doors have an estimated U-value of 1.5 W/m2K with their standard glass and 1.1 W/m2K with the thermal upgrade, but the actual U-value varies depending on the style of door chosen.
---
What to consider when choosing between Vufold and Just Value Doors
Door style and colour
Two major factors when choosing a front door are style and colour. There are four Vufold door styles to choose from in our Ultimate range (Bergen, Malmo, Oslo and Stockholm), each with a contemporary design featuring clean, simple lines that make them perfect for modern homes. There are just two colours to choose from—Natural Oak and Anthracite Grey—but these are by far two of the most popular colours for front doors.
Just Value has a huge variety of 44 different composite door styles to choose from, including traditional and contemporary designs and several decorative glass options and 11 standard colour options or 8000 custom RAL colours.
---
Hardware and accessories
Just Value Doors provides a number of choices when it comes to accessories such as:
Handles
Locks
Spyholes
Security chains
Knockers
Thumb turns
Vufold also provides a range of optional door accessories including:
Long bar handle
Night latch and hinges
Deadlock
Door viewer
Postbox
Letterbox
---
Customisation
When it comes to customisation, Just Value Doors provides a huge amount of choice, and it is this bespoke service that makes their composite doors so appealing. However, this range of choice is offset by long lead times. You can expect to wait three to five weeks for a Just Value composite door to arrive.
On the other hand, Vufold Ultimate front doors can be delivered within three working days. Our carefully curated, beautiful range allows us to keep our doors in stock and ready to ship straight away. We also offer a bespoke service, and many of our doors are trimmable. Plus, delivery of a Vufold front door is free while Just Value Doors charge £45.
---
Guarantees
Both Vufold and Just Value Doors provide high-quality products manufactured to an excellent standard when it comes to quality. Ten-year manufacturing defect guarantees provided by both manufacturers are a testament to the quality of the products.
---
Choosing between Vufold and Just Value front doors
Choosing between the two manufacturers and finding the perfect door for your home depends on your needs and what you're looking for.
The level of customisation available is the biggest selling point when it comes to Just Value front doors. If you want a bespoke door that is completely tailored to your design preferences and needs, Just Value is a great manufacturer to choose. However, this bespoke service comes at a cost, with prices of many of the additional extras soon racking up to take final quotes up into the thousands. These price points might be worth it should you be looking for a truly unique entranceway.
At Vufold, we may have a smaller range of high-quality front doors. Our affordable and transparent pricing and seamless configuration system allow you to install a beautiful, strong and secure front door in your home within a matter of days.
Vufold doors are a great solution if you're in need of a new front door urgently, such as when your existing door has failed or become damaged. Plus, our Ultimate doors offer a level of security and durability that makes them a dependable choice.
Contact us to find out more or order and configure your new front door today.
---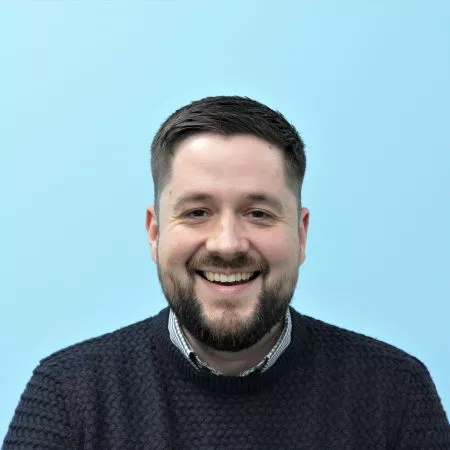 Author:
David Ross - Sales Manager
About David Ross
David has over 20 years' experience in the glazing industry across a variety of roles. He joined Vufold in 2012 and his mission is – 'to make buying windows and doors as easy and stress free as possible'. He is committed to constant improvement and was instrumental in creating our innovative direct-to-consumer e-commerce platform to help grow and expand the business.
Read more about David Ross