Home renovation doesn't have to break the bank
Modifying a house to suit your lifestyle can seem like an impossible task. Whether you want to create additional space or change the purpose of a room, it's easy to assume it might cost a small fortune and be extremely time-consuming.
But meeting these requirements doesn't have to involve a huge design overhaul or significant change to the architectural structure. Planning relatively small changes around a home can often make a big difference.
One simple and effective method of enjoying the benefits of open-plan living while also allowing for more intimate evenings is by separating a room using internal folding doors. With a little more planning, such doors can also be used to replace a light dry-wall partition or separating wall, creating the open plan you might be looking for, but with extra, multi-functional options.
Rachel Usher founder of Rachel Usher Interior Design, said: "Internal bi-folds offer the flexibility to zone a space and maximise its use. Once the full range of possibilities are considered the options are endless."
---
---
Section off a home office
As online-based jobs continue to thrive, more and more people are opting to work from home. This is often driven by the duel benefits of flexible hours and a lack of commute. But transitioning to a home environment after working in an office can be challenging and needs a level of discipline that many people struggle with.
Staying motivated is a big hurdle to overcome when working from home. Many home workers admit it is hard to stop work mixing with relaxation when both take place in the same setting.
One solution is to create a home office to be used solely for work. However, this can be tricky in most homes as, inevitably, there will be limited space.  
Rick Collins, director at bi-fold door manufacturers, Vufold, said:  "It's important to use the office space efficiently so the room is functional and comfortable. Foldable furniture, wall storage and the choice of door can save space.
"If you're in and out of the office through the day, a door that slides or stacks to one side and stays open makes it much easier to move between spaces."
Large glass doors allow natural light to seep through, making the office seem bigger. Studies also show that natural light can improve productivity levels.
Rick added: "Some people work better in an open space, rather than being boxed away into one room. Doors that open wide offer this option."
---
Transition between kitchen and dining room
When cooking in the kitchen, you might not want the distraction of noise around the house or the presence of other people. Bi-fold doors between the kitchen and dining room keep the cooking area private and the eating space more relaxed until you're ready to serve up the food.
Rachel said: "Dining rooms often have dual personalities and can purpose as music rooms, playrooms and other functions which require a sense of calm away from the hub of the kitchen."
However, some cooks prefer to have the company of guests while they prepare dinner, especially when entertaining.
"Allowing the kitchen and dining room to become one creates a much more interactive social space. Keeping them divided also allows for the formality of dining, separated from the mess of cooking. Internal bi-folds lend themselves to this flexibility of modern-day living," Rachel continued.
---
Create a separate entertainment area
The purpose of a living room can vary for different families. Some may choose to keep it a relaxing screen-free zone and have a separate room dedicated to entertainment.
Rick said: "When people want their own space, being able to temporarily divide these rooms by closing bi-fold doors delivers privacy and the choice of different functions."
A home theatre or a game room could form the ideal setting for family nights in. With the addition of a home bar, it could be the perfect spot for hosting social gatherings.
"However, having doors that open widely conjoins the living and entertainment sections for a more sociable environment."
Using this space for children to play in prevents toys from being left around the house, allowing you to relax much easier.
"Large glass doors give parents a bit of space, while still being able to check on the children," Rick continued.
---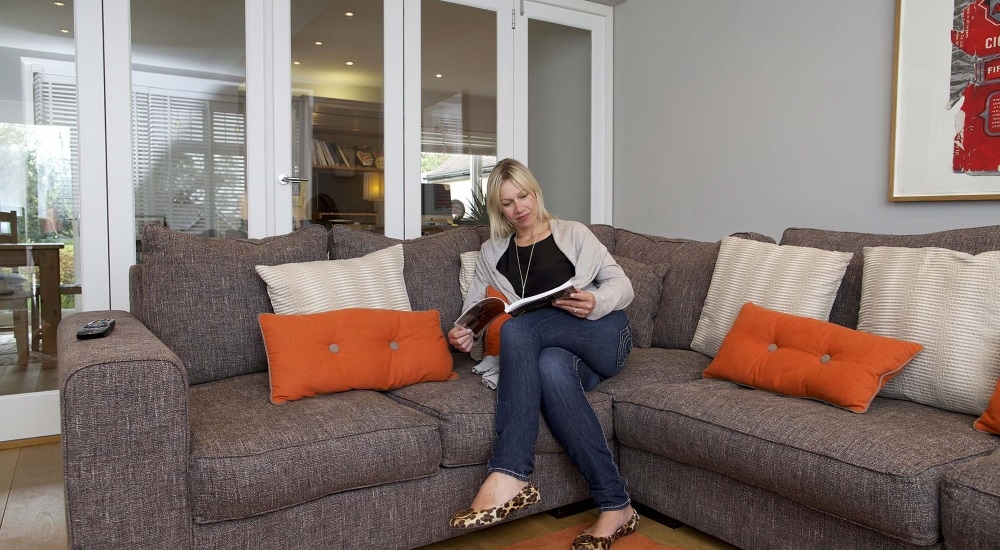 ---
Showcase impressive gardens
For many, gardens are a huge selling point for a property. An outdoor space can provide a second dining area, a relaxing haven, a space to express creativity and fulfil a hobby.
Rachel said: "Gardens and outdoor spaces are no longer seen as separate entities which is a positive step towards improving our wellbeing, as there are significant health benefits to spending time outdoors.
"Designing our homes in such a way so that the indoors and outdoors feel as one is essential to our feeling of contentment when enjoying our gardens.
"Bi-fold doors allow floor surfaces to continue seamlessly and furniture to be arranged across the boundaries of both surfaces, creating a perfect connection to the outdoor space."
---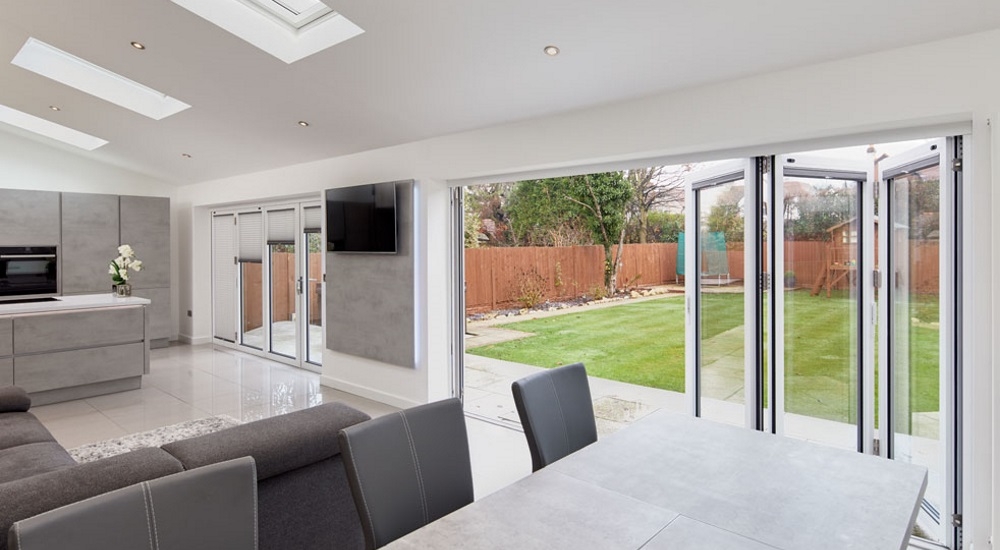 ---
A wall of glass doors that opens up completely can help make the indoors and outdoors feel connected, and form the illusion of a larger space. A continuous transition into the garden from the kitchen or conservatory can help form a positive and calming atmosphere inside.
"Even when glass doors are shut, the owners and guests can still appreciate the garden views from inside the property if it's too cold to sit outside," said Rick.
---
Accentuate the benefits of bedroom balconies
Bedroom balconies are a sought-after home feature, especially when overlooking beautiful views. It's the perfect spot to enjoy the peace and quiet before heading out for a busy working day.
Large glass doors highlight this asset and let you appreciate the views from the moment you first wake up.
Rick added: "To maximise the view and the feeling of connectivity to the outdoors, choose slimmer frames."
If the balcony area is small, it's ideal to use a door that folds away instead of an entrance that takes up half of the space when open.
Although bi-fold doors are commonly used externally, there are many ways they can be used inside a property. The flexibility of creating privacy or a social environment when required fulfils the property's potential and maximises the space.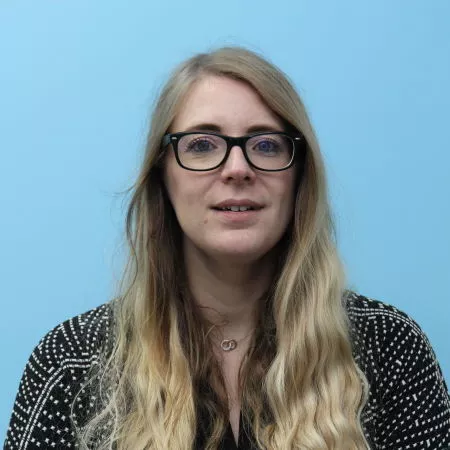 Author:
Amanda Hewer - Operations Manager
About Amanda Hewer
Having been at Vufold for around 12 years now, Amanda became operations manager after spending time in Customer Service, Sales, Order Processing and our Warehouse. Amanda likes that no two days are ever the same and believes her successful career stems from her keen interest in people, helping them achieve their goals and striving for constant improvement across all departments.
Read more about Amanda Hewer