How to clean your bifold doors during the coronavirus outbreak
Since the outbreak of coronavirus, hygiene has been on most people's minds. Hand washing has become a vital part of the fight to contain the disease. The Government has repeated its message on how to wash hands, with celebrities giving instructions and advice on how to do it properly. There has also been a focus on cleaning surfaces, though less has been said on this subject.
Doors are a particular transmission point due to the nature of their use. This guide will look at how to clean the materials that make up doors, and bifold doors in particular.
---
---
General household cleaning advice to protect against coronavirus
As is the case with handwashing, simple soap and water is actually highly effective at cleaning coronavirus from surfaces. Interestingly, the temperature of the water makes little difference; both are just as good at removing the germs or viruses that might be living on your surface.
High-touch surfaces
---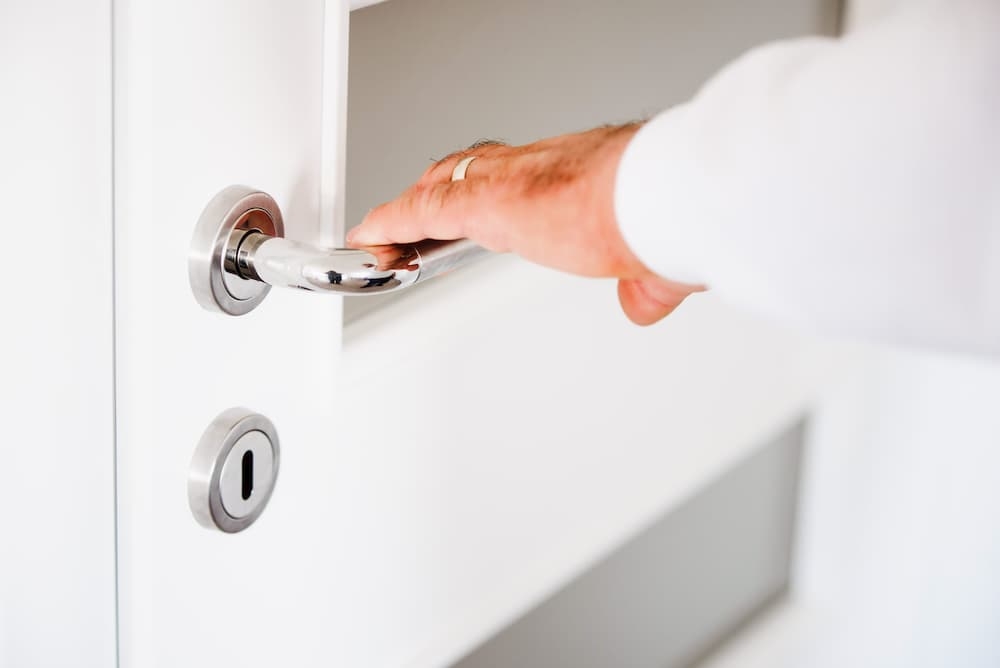 ---
Advice from the Government suggests people should clean high-touch surfaces every day with:
High-touch surfaces are areas that people come into physical contact with on a regular basis. These include:
door handles
kitchen surfaces
toilets
handrails
light switches
tables and chairs
The following steps show the most effective way to clean high-touch surfaces in your home:
Clean area with soap and water to wash away as many of the germs as possible.
Dry surface thoroughly using a clean cloth or towel — germs can survive and multiply in damp conditions.
Disinfect using household cleaners. Be sure to follow the instructions that come with the product. Many 'antibacterial' cleaners will not be effective against COVID-19 as it is a virus. To actually kill the virus, you are recommended to use an antibacterial product that contains at least 70% alcohol. Expensive, specialised products are not needed. The virus can be killed with alcohol or bleached-based detergents.
The difference between cleaning and disinfecting
'Cleaning' is often used as a catch-all term; however, there are differences between 'cleaning' and 'disinfecting', and it is useful to be clear about the two during the current crisis.
Cleaning: this refers to the removal of dirt and other substances — and the germs they may carry. Soap and water do not kill bacteria or viruses but washing can detach them from the area in question, reducing their number and lessening the risk of infection. Lowering the number of germs on a surface before disinfecting will also increase the chances of the disinfectant being successful.
Disinfecting: this is the use of chemicals to kill bacteria or viruses. Disinfecting will destroy a certain number of the germs, depending on the strength of the product. The process does not remove germs from a surface — in the way cleaning does — but it will kill some of the germs that may be there.
The most effective method of stopping the spread of coronavirus is to clean away as many germs as possible from a surface before killing the remaining germs with disinfectant.
---
How to clean a bifold door during the coronavirus outbreak
---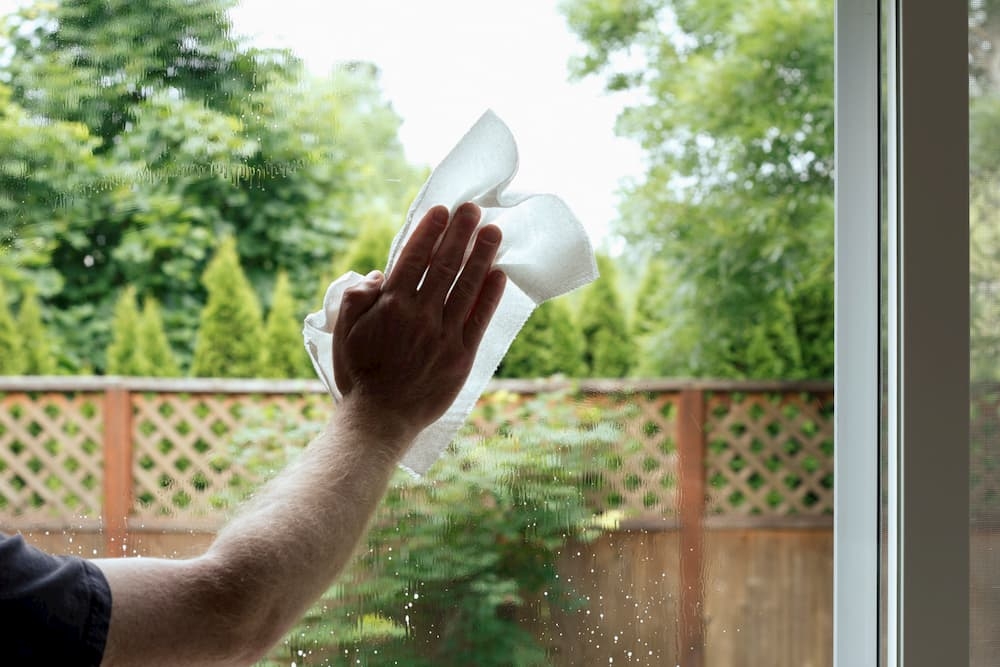 ---
The main surfaces of a bifold door are usually made from the following materials:
Metal — Metal bifold door frames are mostly made from aluminium. Handles can be made from a number of different metals, though cleaning advice is generally the same.
Glass — The panes or panels of the door.
Wood — Many higher-quality doors are made from oak and other woods. 'Composite' bifold door frames are made from a combination of wood and metal.
uPVC — Some bifold doors feature uPVC, a type of vinyl or 'rigid plastic'.
Note: Always follow the instructions on the cleaning product.
| | | |
| --- | --- | --- |
| Materials | Cleaning product | Tips |
| Metal (aluminium, steel) | Soap and water, mild disinfectant, diluted bleach. | Make sure the disinfectant you are using is effective against viruses. |
| Glass | Soap and water, glass cleaner. | Check whether the cleaner you are using is also a disinfectant. Use disinfectant for high-touch areas. Avoid leaving cleaning fluid on the seals of your door. |
| Wood | Soap and water, mild disinfectant, diluted bleach. | Do not leave product on for longer than the instructions recommend. Wipe off after allotted time or risk damaging the finish. |
| uPVC | Soap and water, mild disinfectant, diluted bleach | Make sure any product you use is suitable for uPVC and will not react with the door material. |
Vufold offers external bifold doors constructed from a range of materials. Take a look
---
Vufold advice on protecting doors
Since the onset of the coronavirus lockdown and the Government's advice about cleanliness, many people have increased the frequency with which they clean their home. Much focus has been placed on the so-called high-touch areas like door handles and light switches.
Here is some advice to protect your doors while keeping them free from potentially dangerous germs:
After washing with soap and water remember to thoroughly dry the area. This will prevent a build-up of soap from occurring and reduce the chance of drip marks.
Avoid leaving cleaning fluid on the seals of the door. Some cleaning products can be harsh and, overtime, may damage the seals.
Avoid leaving cleaning product on your doors while in direct sunlight on a hot and sunny day. High temperatures may make some cleaning products more reactive.
Try not to leave detergent on the doors for too long. Every product will come with instructions — follow the brand's guidelines. Leaving detergent on too long may impair the finish of the frames.
Do not use a jet wash to clean your doors. Subjecting your bifold doors to high pressure water will shorten their lifespan.
Hoover the tracks. These can fill with stones, insects and other foreign objects.
Wipe down all the seals. Antibacterial wipes can be used.
Oil hardware. This can be done using WD40 and a cloth, to avoid runs.
Beware of aggressive cleaning material. It is possible to ensure your doors are free from germs without the need for concentrated cleaning fluid, which can be harmful to the door's finish, seals and mechanical parts.
---
Cleaning bifold doors to prevent spread of coronavirus: FAQs
Below are answers to some common questions about cleaning to remove coronavirus.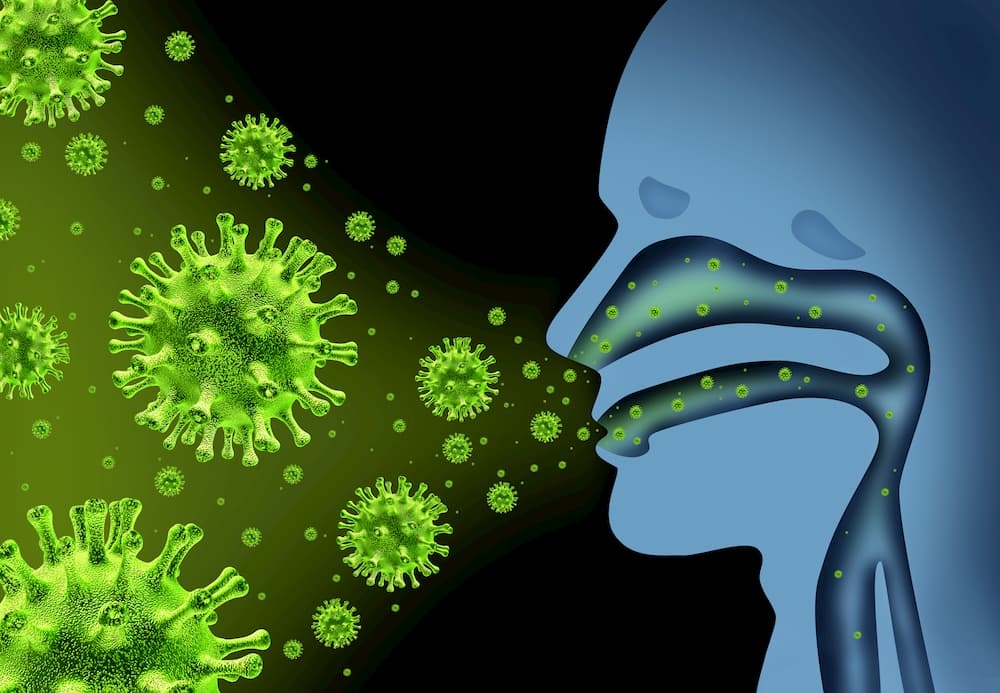 How long can the new coronavirus live on surfaces such as a door handle?
Evidence suggests that coronavirus can last on surfaces for anything from a matter of hours, to several days depending on the nature of the material.
Metal, plastic, glass — It is believed that hard, non-porous surfaces can harbour viruses for up to three days.
Cardboard, carpet, cloth — Viruses usually survive for shorter lengths of time on rough surfaces. This can be for several hours, up to a day.
How easily are viruses like the coronavirus transmitted via the surfaces on doors?
Coronavirus can be transmitted through the droplets created by sneezing or simply breathing — known as respiratory droplets. It can also be spread if a person touches an object contaminated with the virus. These objects are known as fomites.
The most common form of transmission is by ingesting the respiratory droplets. However, there is still a chance of infection — though much smaller — if someone comes into contact with a fomite and then touches their eyes, nose or mouth.
If you're being diligent in washing your hands do you also need to keep your doors disinfected to avoid the spread of the virus?
While handwashing is by far the most effective method of reducing the chance of infection, you can reduce the possibility even further by regularly washing surfaces. This is especially true if the surfaces in question are high-contact areas such as door handles, which may be touched by people from outside your household, such as post office workers or delivery drivers.
Find out more about what we can do for you during the pandemic here
---
What material bifold door should you choose?
What is your priority when looking for a new bifold door?
---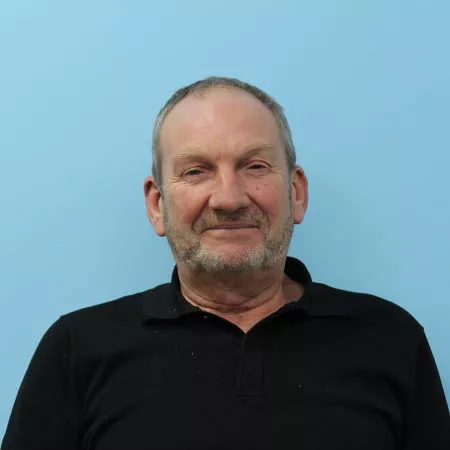 Author:
John Collins - Managing Director
About John Collins
John has built Vufold into a unique online door and window company and has spent 20 years bringing innovative products and designs to fruition, recognising niches in the market and placing them in the likes of Wickes and Travis Perkins, he started Vufold in order to sell them directly. John founded Vufold and has amassed a wealth of experience in product design and development, and in particular timber-based products
Read more about John Collins