Internal doors: What is the difference between pre-finished and unfinished oak?
---
---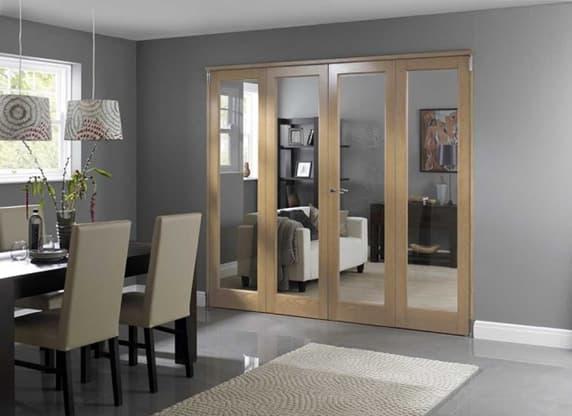 ---
When it comes to purchasing the right internal door type and style for your home, there are a range of factors to consider. As an interior door, internal bifold doors are commonly chosen to work as room dividers so that spaces within the home can be opened up or closed off easily. Folding doors offer the flexibility of easy access as well as the additional natural light glass doors can bring into a room.
If you're considering buying internal wooden bifold doors, you may have heard the terms pre-finished and unfinished. You might be wondering what each of these terms means and how to choose the best door finish for your home. This guide will explain the differences between pre-finished and unfinished doors as well as the benefits of each.
---
In this guide:
Learn more about what buying an unfinished oak bifold door means.
Find out more about how buying an unfinished oak bifold door can be beneficial.
Find out more about Vufold's Edge range.
Learn more about what buying a pre-finished oak bifold means.
Key reasons to buy a pre-finished oak bifold door.
---
What is an unfinished oak bifold?
If you've got a clear idea of the kind of finish you'd like on your door but it's not available directly from the manufacturer, you'll probably want to consider an unfinished oak bifold door.
Unlike a pre-finished bifold door, it comes completely unfinished and allows you to customise the door in any way you like.
Vufold's full range of internal bifold doors is available in unfinished oak. While this option provides you with unlimited choice in the finish of your doors, we do not recommend that you use wax or oil as this can cause issues with the wood and will invalidate the warranty on your doors. This is an important factor to consider when choosing unfinished internal bifold doors.
---
What are the benefits of an unfinished oak bifold?
The primary benefit of unfinished oak is the options it gives you when it comes to how to finish your door.
---
RANGE OF CHOICES
When you buy an unfinished oak bifold door, you have much more choice around how your door is finished, allowing you to perfectly match your doors to your interior décor. Whether you're looking to match the same style as your stairs, furniture, existing doors or windows, unfinished oak provides you with the flexibility to match colour schemes together.
---
COST
Another advantage of unfinished oak internal doors is cost. They carry a lower price tag than finished oak bifolds. However, it's worth thinking about whether the time and effort of preparing unfinished doors is worth the extra saving. If you'd rather have the flexibility to finish the doors exactly the way you prefer, then unfinished doors are the best choice.
---
The best-unfinished oak internal bifold door: Edge range
Vufold's Edge room divider door sets are a great way to completely transform your living space. Not only do they help to create distinct areas in an open plan living space, but they also look incredibly stylish.
Maximise light with four-light 'crittall' style design
Contemporary style
Toughened glass panes
Unfinished oak
Premium hardware and roller system
Quiet to operate
Reversible with right or left opening
Daily access door
15-year product guarantee

Price: from £1,109
---
What is a pre-finished oak bifold?
A pre-finished oak door, as you might expect, is a door that has been fully prepared and is completely ready for installation. Most bifold door suppliers offer a range of standard factory finishes on pre-finished internal oak bifold doors and these options provide a more limited opportunity for customisation and creativity.
What are the benefits of a pre-finished oak bifold door?
Many people opt for pre-finished internal doors for a number of reasons, including:
The doors arrive ready to be fitted making installation more straightforward, all you have to do is add the door accessories and hardware
Saves time and effort
Doors have a professionally applied finish to protect them
However, with pre-finished doors, the range of finishes is not as extensive. If you have a particular colour or finish in mind, you might not find it in a pre-finished option and may want to opt for an unfinished door instead.
At Vufold, our fold flat internal bifold doors (Inspire) and Finesse ranges of bifold doors are available in unfinished oak veneer or pre-finished in white. They are FSC®-certified and offered with a 15-year product guarantee.
Installing a new glass door system within your home is a huge investment so it's important to be aware of the options available to you. Our team of experts is on-hand to discuss the costs and benefits of both bifold and sliding doors to help you make the right choice for your home. Contact the Vufold team today.
---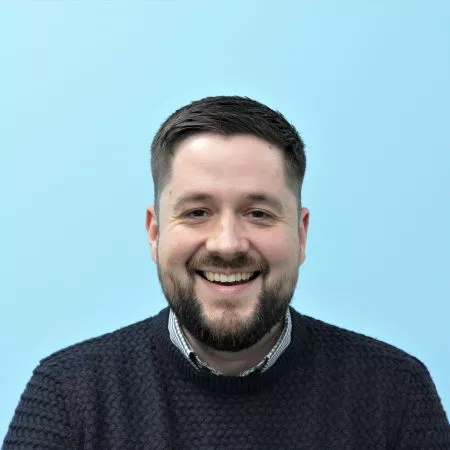 Author:
David Ross - Sales Manager
About David Ross
David has over 20 years' experience in the glazing industry across a variety of roles. He joined Vufold in 2012 and his mission is – 'to make buying windows and doors as easy and stress free as possible'. He is committed to constant improvement and was instrumental in creating our innovative direct-to-consumer e-commerce platform to help grow and expand the business.
Read more about David Ross
---