The Vufold difference is in the detail, with our Ready‑to‑Assemble Aluminium Bifold Door Sets.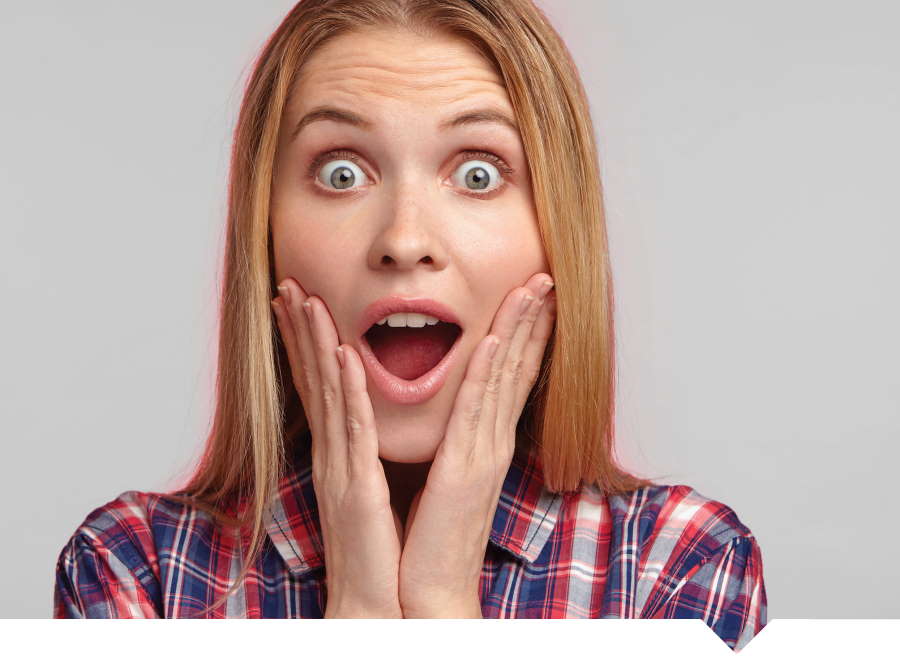 What is it that makes
a Aluminium
Door Set so amazing?
Our Aluminium bifolds at first glance could look like any other aluminium bifold doors available on the market. A closer look will reveal a ready-to-assemble external bifold door set with the Vufold difference.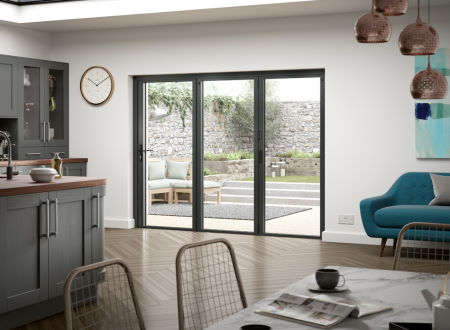 Status External Aluminium Bifold Door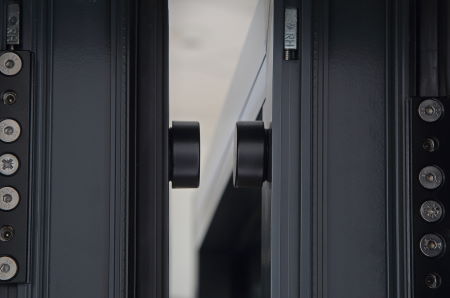 Door catch for the status aluminium set
What's a Ready‑to‑Assemble Door Set?
Unlike some others, our Aluminium external door sets are always supplied as the complete package. In other words, they come with everything you need pre-machined, pre-glazed and ready-to-assemble. This includes all the essential items you will need such as fixings, drill bits, packers, even trouble-shooting spares. This is in addition to the hardware, ironmongery, glazing, gaskets and seals all supplied as standard- meaning when your Aluminium door set arrives, you're fully equipped and ready-to-assemble.
For true peace of mind, you need a Vufold Door Set - every supplied component has been thoroughly tested and approved. That's why we guarantee all our
external aluminium bifold sets for 15 years.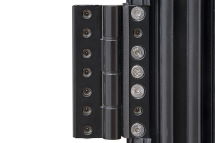 Hinge hardware pre attached
Pre fitted door gaskets
Why should I choose a
Ready‑to‑Assemble Door Set?
Our ready-to-assemble door sets offer you many advantages that other similar looking, cheaper door sets do not;
Comprehensive easy to follow fitting instructions.
Doors and frames clearly labelled for easy identification.
Pre-glazed, tow and heeled in our factory, meaning an experienced fitter is not required.
Everything is fully pre-machined, no specialist equipment is required.
Door gaskets are pre-fitted, along with the majority of the hardware.
All fixings and sundries supplied meaning you can assemble straight away.
Quicker installation on site reducing time and therefore cost.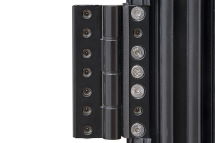 Hinge hardware pre attached
"This is our second purchase. We had previously bought a 5m set for our outdoor kitchen area. We are delighted with both. They are relatively simple to assemble and install, and work beautifully."
David Chisholm ★★★★★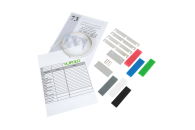 Comprehensive Instructions and fitting parts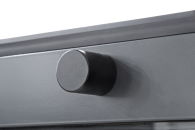 Magnetic door catch and door seals
How do standard Aluminium door sets compare?
Not very well:
Poor, hard to follow instructions, lacking in detail.
Doors and frames often have no labelling, assembling them incorrectly may result in lost time and even damage.
Doors with loose glass will need the glazing units balancing during installation. This is a specialist job, done incorrectly the doors may not operate properly when installed. This could in turn lead to damage and costly replacement parts.
You'll need to source all the necessary fittings, drills, packers and wedges to secure the frame into the opening.
You may find you are forced to use the supplier's fitting service in order to get a guarantee with your door set, adding significant cost to your project.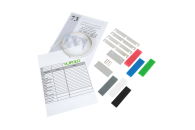 Comprehensive Instructions and fitting parts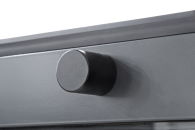 Magnetic door catch and door seals
"Probably one of the best set of bifolds I have ever fitted. Really easy to put together and once they were in, they opened and closed with ease."
Ben Hammond ★★★★★
The Vufold difference?
The Vufold difference is attention to detail.
Vufold completely assemble every Aluminium door set before it leaves the factory to ensure the glazing is perfectly balanced, meaning opening them is a breeze. This takes the need for a specialist fitter out of the equation- meaning you can choose your existing builder to install the door set if you don't fancy having a go yourself.
When it arrives the majority of the hardware is pre-installed, along with the door gaskets and all keeps and locks aligned, to speed up installation on site. As a ready-to-assemble door set, all the components, fixings and instructions you need are included with Vufold doors - even the right size drill bits!
The Ready‑to‑Assemble installation bag: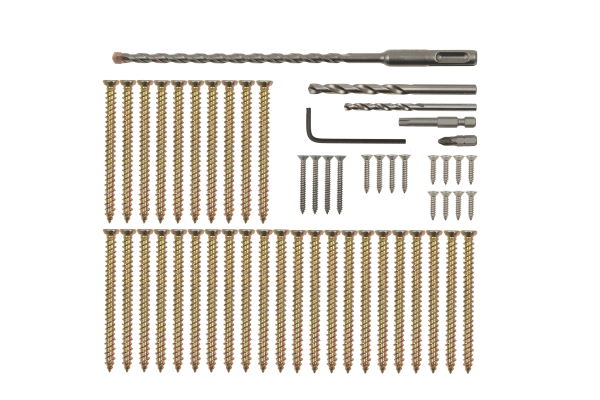 *External Aluminium Installation Bag
Hardened steel direct frame fixings 92mm - Qty 32
Self-tapping screw A2 pozi flat countersunk - Qty 8
SDS drill bit 6.5mm x 210mm - Qty 1
HSS drill bit 7mm - Qty 1
HSS drill bit 4.5mm - Qty 1
Power bit 1/4 x 70mm TX30 - Qty 1
Insert bit 1/4 x 25 pozi no.2 - Qty 1
12mm self-tapping screw - Qty 4
Allen key 3mm - Qty 1
White 1mm x 2.5m lock keep packer - Qty 1
Hinge jamb 1mm packer - Qty 3
Assorted bag of packers and wedges
*External Aluminium installation bag
Having a Ready‑to‑Assemble Door Set makes installation so much easier!

"Excellent quality and appear to be very well made. Our contractor was surprised that it arrived as a diy self-assembly, however he found the instructions very good and easy to follow. Also the shipment was complete with no shortages."
Christopher Reynolds ★★★★★
---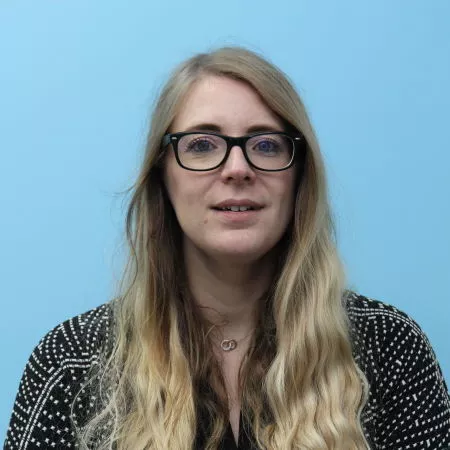 About Amanda Hewer
Having been at Vufold for around 12 years now, Amanda became operations manager after spending time in Customer Service, Sales, Order Processing and our Warehouse. Amanda likes that no two days are ever the same and believes her successful career stems from her keen interest in people, helping them achieve their goals and striving for constant improvement across all departments.
Read more about Amanda Hewer