Vufold vs Just Doors UK: Comparing front doors
---
---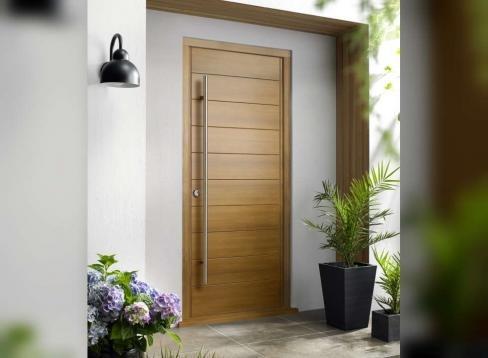 ---
A new front door can have a huge impact on the overall look of your home. Adding a new exterior door can completely change the aesthetic of your home, bringing new life to the exterior design regardless of the style or how old your house is.
Whether you have recently moved or you're looking to replace an old, tired-looking front door that's no longer secure, a brand-new external front door is the perfect addition to any home. However, there are several factors to consider when choosing a new composite front door. For example, you will need to decide on the style of the door, and the manufacturer you want to purchase from.
Additionally, you will need to consider which material(s) you want your door to be constructed with. There are a variety of different materials to choose from, but perhaps the most popular are wood and composite materials.
Vufold and Just Doors UK are two well-known manufacturers of front doors and each one offers different options and benefits. This guide will compare Vufold's Ultimate range of wooden front doors with composite alternatives from Just Doors UK to help you find the right solution for you.
---
---
Front doors by Vufold and Just Doors UK: Summary
 
Vufold
Just Doors UK
Size range

1981mm x 762mm
1981mm x 838mm
2032mm x 813mm

Made to measure.
Available colours

Anthracite Grey
Natural Oak

13 standard door colours:

Black
Red
Green
Blue
White
Oak
Dark wood
Chartwell green
Cream
Grey
Duck egg
Black-brown
Poppy red

Door operation

Inward opening when purchased with an optional frame kit.

Inward or outward opening when fitted in an existing door frame.

Inwards or outwards opening, left or right hinge.
Installation and fitting

A touch-up kit, comprehensive installation manual, hardware, drill bits and fixings all included.

It is recommended you use a professional to fit these doors.

Installation manual included. Fixing screws and packers available as optional extras.

DIY fitting.

Prices
From £479.
From £680.
Delivery
Delivery within three days.
Delivery within six to eight weeks.
Guarantee
10 years against manufacturing defaults.
10 years for the door and profile.
Bespoke service offered?
Yes.
Yes.
---
The main differences between Vufold and Just Doors UK front doors
Outer and core materials
Just Doors UK offer both solid timber core composite doors and glass-reinforced plastic (GRP) composite doors. The GRP doors have polyurethane thermally insulated cores and the solid timber doors have Nordic pine centre cores and outer structures. The solid timber doors are not as long-lasting or sturdy as the GRP doors and tend to have a lower life expectancy.
Vufold's wooden front doors are manufactured with a core of insulating foam and laminated veneer lumber which is covered in a sheet of five-layer cross-grained hardwood. This provides superior toughness, durability and thermal efficiency without compromising on style and aesthetics.
---
Glass and glazing
Just Doors UK offer a range of double glazing options for all their composite front doors. These can be styled in the form of side panels, square panels or sunbursts.
Vufold Ultimate front doors feature high-quality 21mm argon-filled frosted double-glazing units that use toughened safety glass. This provides high levels of privacy and security in a style that will suit kind of every home and never go out of fashion.
---
What to consider when choosing between Vufold and Just Doors UK front doors
Accessories
You will need to decide what kind of accessories you want for your new door as these will finish the door off and help to match the style of your home.
As well as very handle types and hardware in a selection of colours (chrome, black, gold, graphite and white) Just Doors UK provide the option of numerals and lettering for their composite front doors. Additional accessories include a letterbox, knocker, security chain and your choice in hinges and lock cylinders.
Vufold also offer a range of accessories as optional extras, including long bar handles, night latches and hinges, deadlocks, door viewers, post boxes and letterboxes. These can help make your door stand out while also providing extra security and accessibility.
---
Styles and colours
Door style and colour are more essential factors to consider. You may want a colour to match your old front door or the other windows and doors already installed in your home. Or you may be looking for something to make your home stand out.
Just Doors UK has a huge colour range for their composite front doors, ranging from traditional wood effects such as darkwood and oak to brighter primary colours such as red, green and blue. The door frames are supplied in white as standard, but you can upgrade these to alternative shades like anthracite grey or mahogany. However, you will have to think carefully as such a massive selection can be overwhelming and you don't want to be stuck with a door that doesn't suit the exterior of your home or the surrounding area.
Alternatively, Vufold's Ultimate doors are available two classic colours of Anthracite Grey and Natural Oak. These will suit the style of any home whether modern or traditional and never look dated or out of place.
---
Delivery
Delivery should be an important considering in choosing a front door manufacturer as you don't want to be stuck without a suitable door if your needs are urgent and you need something installed sooner rather than later.
Composite front doors from Just Doors UK have an expected delivery time of six to eight weeks because they are made to measure.
On the other hand, Vufold offers a swift delivery time within three days. So, with this option, you will have your new perfect door delivered to your home in no time.
---
Bespoke service
If your front door is not a standard size or you're looking for something a little different, you will need to check whether or not your chosen manufacturer has a bespoke service available.
Vufold stocks a range of standard sizes which should be suitable for most homes but a bespoke service is available if you need something different. Standard sizes are kept in stock so can be dispatched quickly and the doors can be trimmed down to size if required.
Just Doors UK offer made to measure door sizes. This is great if you require a door size outside of standard sizing. However, it is worth noting that the entire process will take longer than a standard sized door.
---
Choosing between Vufold and Just Doors UK
To conclude, Vufold and Just Doors UK have a number of similarities and differences in their front doors, ranging from the purchasing process to the construction of the door itself.
Just Doors UK offer an extensive range of finishes and colours for their doors, and their bespoke service is great for meeting the needs of unique homes – despite the fact it may result in a much longer wait for your door.
However, Vufold offers a superior quality door build with premium materials, a vast range of accessories, quick delivery time, and an unmatchable guarantee. If you'd like to find out more about Vufold's Ultimate range of front doors, please contact our team today.
---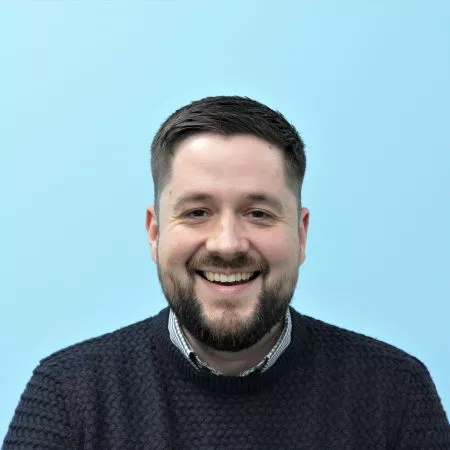 Author:
David Ross - Sales Manager
About David Ross
David has over 20 years' experience in the glazing industry across a variety of roles. He joined Vufold in 2012 and his mission is – 'to make buying windows and doors as easy and stress free as possible'. He is committed to constant improvement and was instrumental in creating our innovative direct-to-consumer e-commerce platform to help grow and expand the business.
Read more about David Ross
---