Vufold vs Homebase: Composite and wooden front doors
There are many reasons why you may be looking for a new front door. You might have suffered damage to your previous one and want a more durable replacement. You may be looking to upgrade your home security with a sturdier external door system. You may just simply need a new front door to bring fresh character and life to your home. Whatever your reason, finding the right door design and configuration for your home is a process that requires careful research and attention.
The different materials, sizes, colours, glass options and accessories available are just a few of the factors to bear in mind when looking for your perfect door style. When researching and comparing brands, you will find that both Vufold and Homebase offer a selection of front doors of different designs and configurations. This article will provide an in-depth comparison of Homebase front doors and Vufold's Ultimate front doors range to help you understand their main differences and bring you one step closer to finding your dream front door.
---
---
Front doors by Vufold and Homebase: Summary
 
Vufold
Homebase
Materials
Cross-laminated hardwood foam (CLPF) core, five-layer cross-grained hardwood sheet, hardwood veneer.

Wood: Engineered wood with a hardwood, redwood or oak veneer.
Composite: Timber composite with glass reinforced plastic (GRP) coating.

Size range

1981mm x 762mm
1981mm x 838mm
2032mm x 813mm

1981mm x 686mm
1981mm x 762mm
1981mm x 838mm
2032mm x 813mm

Available finishes
Fully factory-finished. Natural oak and anthracite grey.

Wood:

Composite:

Light green
Sage
Anthracite/charcoal grey
Black
White

Door operation
Inwards or outwards opening when fitted into an existing frame; inwards only when fitted into a new frame kit.
Inward opening.
Installation
Comprehensive installation manual, hardware, drill bits and fixings all provided. Recommended to be fitted by a professional.
Installation guide. DIY.
Trimmable?
Specific doors trimmable by 24mm width and 40mm height.

Wood: Trimmable by 6mm from width and/or height.
Composite: No.

Prices
From £479.

Wood: from £75.
Composite: from £265.

Delivery
Within three working days.
Within seven days.
Guarantee
10 years.
10 years.
---
The main differences between Vufold and Homebase front doors
Materials
Vufold's Ultimate range of wooden front doors are manufactured with a CLPF core and have a factory-finished hardwood veneer. These materials are responsibly sourced and combine to create a door which is durable, resilient and has improved thermal efficiency compared to alternatives.
Homebase wooden doors are made with an engineered wood and are available with a hardwood, redwood or unfinished oak veneer. Their composite doors are made with a timber core filled with high-density polyurethane foam, which is then layered with glass-reinforced fibre to create a grained surface.
---
Colours
Wood doors from Homebase are designed in unfinished oak, hardwood or redwood veneer. Whilst this means you can choose a colour to fit the property, it also means extra work for you as a buyer to purchase your colour and paint the door yourself. Their composite doors come in a range of colours which include sage, light green, grey, black and white.
A wooden door from Vufold is available in a natural oak and anthracite grey colour, which will fit perfectly in any traditional or modern home.
---
Glass
Homebase wooden and composite front doors both have a fair range of glazing options available. However, they are mainly double glazing with only one triple glazed door currently on sale.
Vufold Ultimate doors are Argon-filled, double glazed units that feature European Standards-certified low-E toughened safety glass.
---
Finishes
An external composite door from Homebase will be pre-finished, whereas their wooden front doors are unfinished. This can be good if you want to add your own finish, but it means extra time and expense. Vufold wooden doors are fully factory-finished using a three-coat high-build microporous wood finishing system, which produces an elegant look to complement a traditional or contemporary home design.
---
What to consider when choosing a new front door
Door furniture
You must be aware of what accessories the manufacturers offer for your front door. Vufold front doors are available with optional extras including a post box, letterbox, long stainless steel bar handle, night latch and more.
---
Quality of materials
You will want to be sure of that the materials a manufacturer uses is up to standard for every exterior door they make. You may also benefit from reading reviews from other customers on their experience with the manufacturer and their products. Vufold's 5-star rated wooden front doors are compliant with Part L of the building regulations on energy performance and use toughened safety glass which meets European Standards.
---
Delivery
Delivery is essential as it dictates when your dream door will finally be yours. Homebase offers a seven-day free standard delivery, whereas Vufold offer a three-day free standard delivery. If you want your door delivered hastily without any extra cost, then Vufold is the best option.
---
Guarantees
Another important factor to bear in mind when choosing a new front door for your home is the guarantee on offer. This lets you know how long your door will be covered for faults and provides some confidence in the door's performance. Vufold front doors are guaranteed for 10 years against manufacturing faults. Homebase has also a 10-year guarantee on their wooden and composite doors.
---
Choosing between Vufold and Homebase front doors
The process of choosing any kind of external door for your home should factor in multiple important details besides aesthetics. For your front door, you want something that looks the part but also promises high-quality, durability, longevity and excellent sound and thermal insulation. While wooden and composite front doors from Homebase are available from a lower price range and in a wider variety of colours, they require more time and expense to finish and install them. The Ultimate range of wooden front doors from Vufold are made from innovative materials, are factory-finished and are delivered for free in as little as three days.
You can find out more about our Ultimate front door range here, or get in touch with our expert team for more information.
---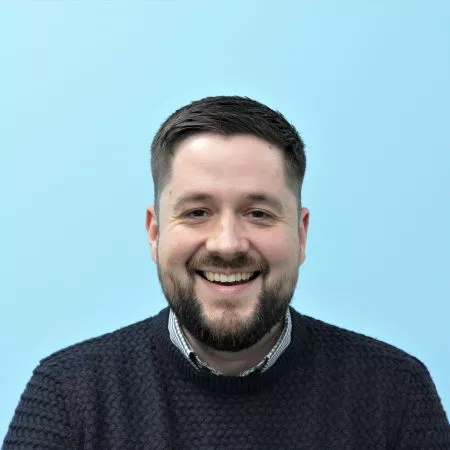 Author:
David Ross - Sales Manager
About David Ross
David has over 20 years' experience in the glazing industry across a variety of roles. He joined Vufold in 2012 and his mission is – 'to make buying windows and doors as easy and stress free as possible'. He is committed to constant improvement and was instrumental in creating our innovative direct-to-consumer e-commerce platform to help grow and expand the business.
Read more about David Ross
---