The Vufold difference is in the detail, with our Ready‑to‑Assemble Internal French Door Sets.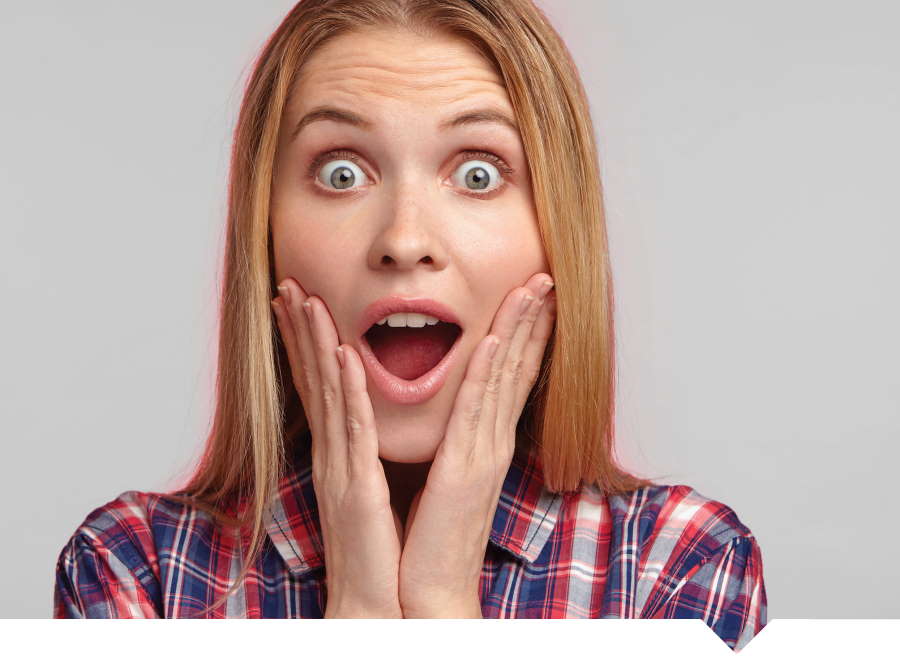 What is it that makes
a Internal French
Door Set so amazing?
Our doors are manufactured with the ultimate care and craftsmanship, yet at first glance it can be tricky to see the Vufold difference. Compare a Vufold Ready‑to‑Assemble Internal French Door Set with the usual door kits though, and that difference becomes obvious.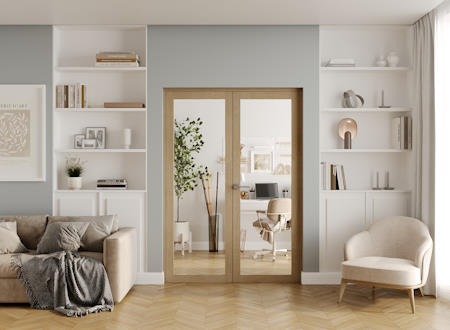 Finesse Oak Internal French Doors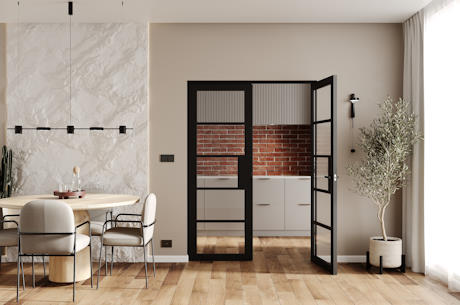 Urban internal French Door set
What's a Ready‑to‑Assemble Door Set?
Unlike some others, our internal French doors are supplied as a complete package. In other words, they come with everything needed such as outer frame, glazing, hinges, hardware, fixings and seals are included as standard. Everything is pre-machined and ready to assemble. That means once your French doors are installed, you can be sure of having a fully engineered unit with all aspects of the design and components extensively tested by us for faultless operation.
For true peace of mind, you need a Vufold Door Set - every supplied component has been thoroughly tested and approved. That's why we guarantee all our
internal French door sets for 15 years.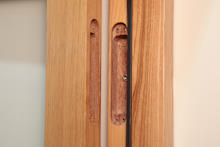 Hinge Pre machining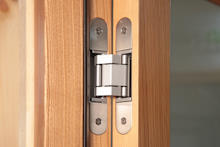 Hinge Fitted
Why should I choose a
Ready‑to‑Assemble Door Set?
You might find similar looking, cheaper door sets but they don't include all the items you need - whereas our Ready‑to‑Assemble Sets offer you many advantages:
Comprehensive, easy to follow installation instructions.
Consistent high quality, so every part fits as it should.
Competent DIYer's may not need a specialist fitter.
No specialist equipment needed as everything is fully machined.
Fully factory finished to save time on site.*
No waster time and delays trying to source numerous essential fixings.
No hidden costs

*Black and White internal French doors are Primed Plus.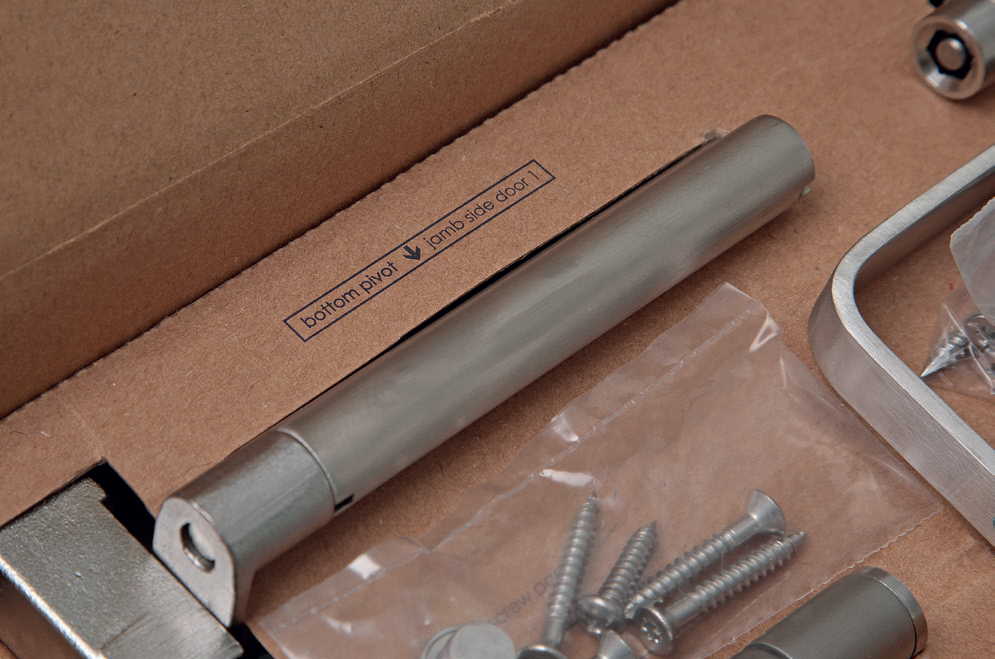 Labelled Bifold Parts
"The doors were very good quality, good instructions and everything that you needed to install them."
Ann-Marie Hayward ★★★★★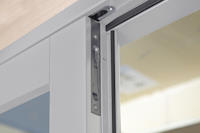 Top Bolt Installed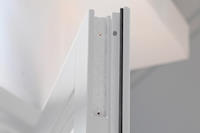 Top Bolt Machining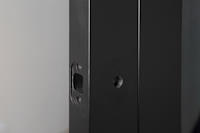 Mortice Latch Machining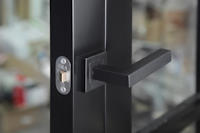 Mortice Latch Installed
How do standard internal French doors compare?
Not very well!
Take a look at the components or instructions for other bi-folding door sets, and you'll soon see what we mean. Here are a few of the differences you'll notice:
Poor hard to follow instructions, lacking in detail.
Frames often need to be measured and cut to size before installation.
Hinges may need to be precisely measured, marked and cut out with a chisel to fit flush.
Slide bolts are not always supplied. Even if they are, they often require routing into the doors requiring expensive tools. Do this wrong and it may affect the operation of the doors.
Often you will need to source your own tubular mortice latch and striker plate. These will need marking, drilling and cutting out with a chisel.
You may need to source all the necessary fixings and drills to secure the frame into the opening.
If you make any errors whilst completing the above, you could well need to purchase replacement parts, delaying the installation and increasing costs.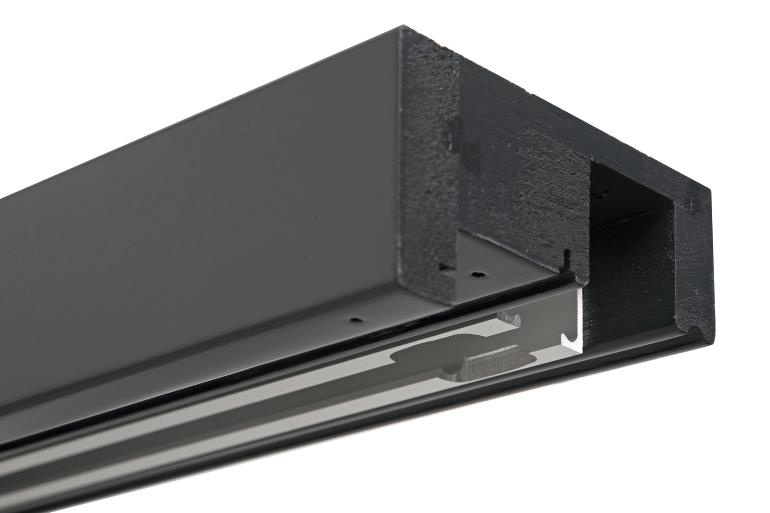 Ready-assembled Frame Head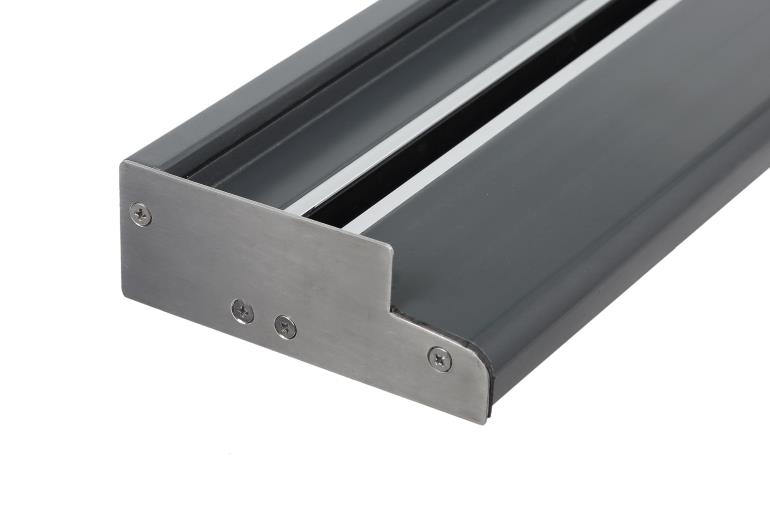 Ready-assembled Threshold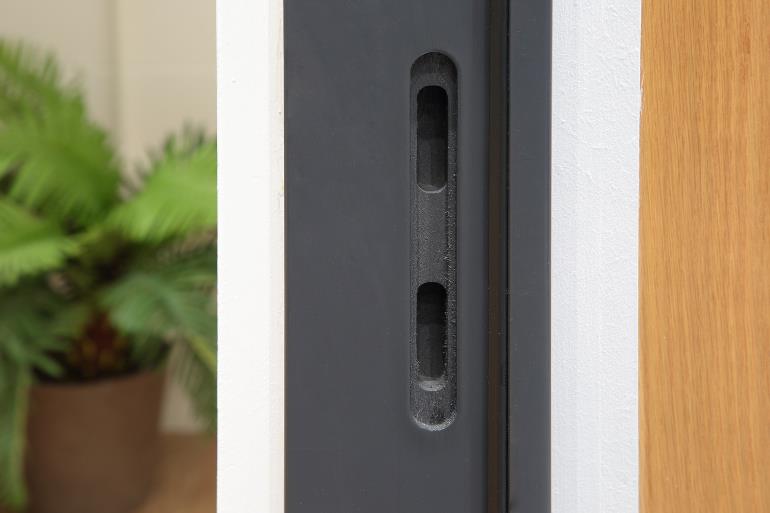 Centre Base Keep Machining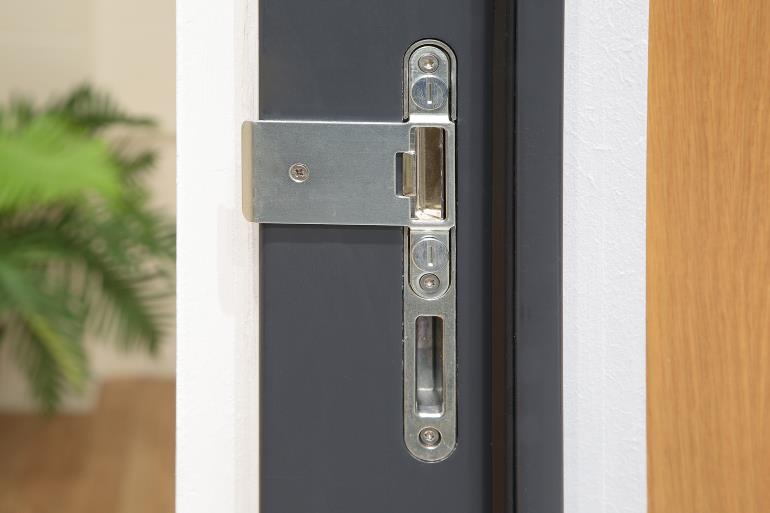 Centre Base Keep Installed
Adjustable Internal French door Hardware
When fitted correctly, all of Vufold's internal French doors open and close perfectly. Over time certain things may affect how well the doors operate such as frequent use and settlement which can result in less than perfect operation.

Vufold uses the latest hardware that makes adjusting your doors very simple, no specialist experience required.

Height and lateral adjustments can be made with an Allen key, which Vufold supply.
Door Seals
Vufold Internal doors are unique in design with various rubber, brush and foam seals supplied to reduce draughts as well as noise transfer between rooms. These can also help to prevent any annoying light gaps when the doors are closed. All of our doors are pre-machined for these seals, which simply push into the grooves.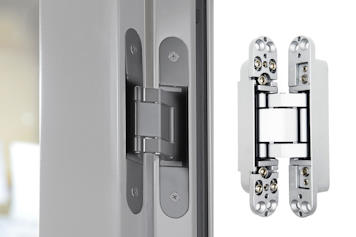 Adjustable Hinges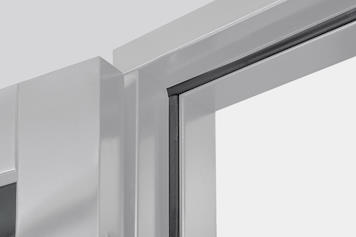 Seals On A White Set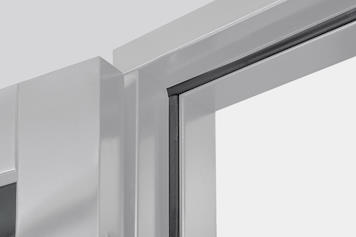 Door Seals
"Excellent quality. The instructions were comprehensive, easy to follow and everything fitted exactly as stated. We're really pleased with the doors, a great product and great service. We have already recommended these doors to our friends. Thanks. "
Rod Howard ★★★★★
The Vufold difference?
As a Ready‑to‑Assemble set, all the components, fixings and instructions you need are included with Vufold's internal French doors - even the drill bits!
The Ready‑to‑Assemble installation bag:
The Ready-to-Assemble installation bag is where you really start to see the attention to detail Vufold put into every door set.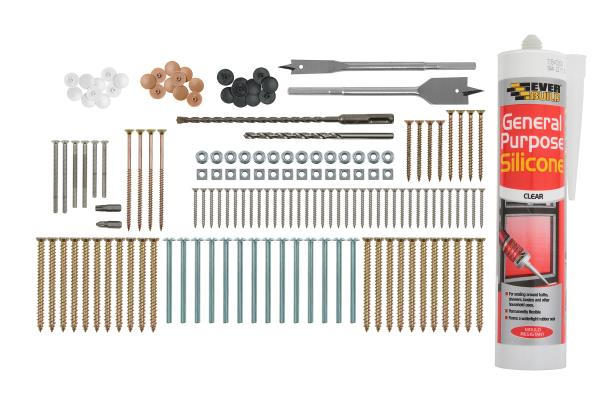 *External Wooden Installation Bag
M5 x 70mm Screws Qty 8
Hardened steel direct frame fixings Qty 10
Direct frame fixing cover caps Qty 15
1/4 Hex T30 insert bit Qty 1
1/4 Hex Pozi no.2 insert bit Qty 1
PH2 insert bit Qty 1
HSS 6.5mm drill bit Qty 1
SDS 6.5mm drill bit Qty 1
*Internal French door installation bag
Having a Ready‑to‑Assemble Door Set makes installation so much easier!
Just look at how many tools (not to mention skills!) you'll need with standard doors, compared with Vufold's doors:
Vufold Doors
Tape Measure
Spirit Level
Drill driver
Standard Doors
Allen keys
Screwdrivers
Drill driver
Tape Measure
Spirit Level
Saw
Hacksaw
Pencil
Rubber Mallet
Chisel
Router
Joinery skills above DIYer
"Worth every penny, Top quality and the finished door set is excellent. From communications to ordering, delivery and the comprehensive labelled assembly kit the attention to detail is second to none.
I do not belive you will find a better like for like product on the market today."
Neil Morgan ★★★★★